It delivered. The Antarctic airmass which has held southeastern Australia in its icy grip for the past two days has brought a serious dump of snow to the mountains and beyond. It has been a cracking start to the snow season for NSW and Victorian Alps, where major hydro power operations take place in Australia.
As expected, ski resorts have received in the vicinity of 40 cm of snow from this storm, which will ease later today. Perisher in NSW – which is always favoured by the sort of northwesterly winds which accompanied this system – is claiming as much as 60 centimetres of fresh snow.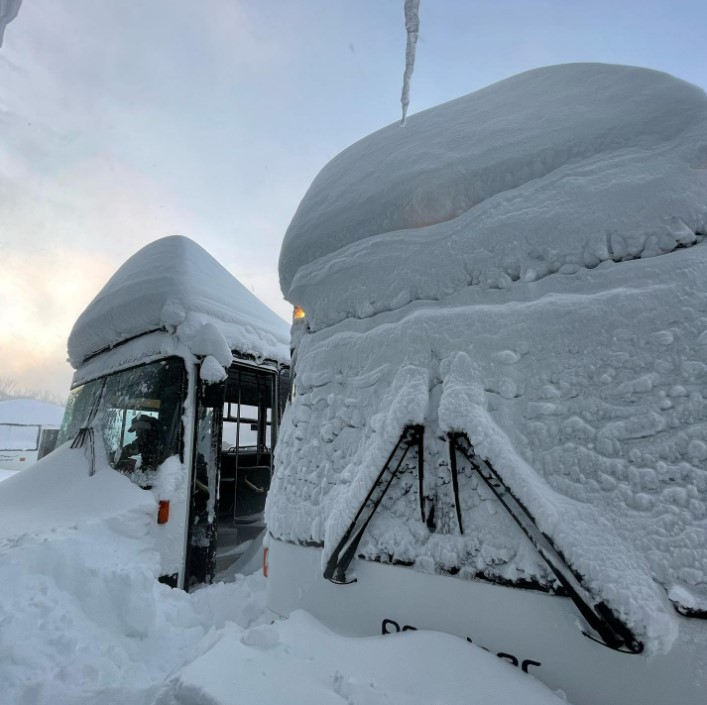 Image: The wheels on the bus go absolutely nowhere, absolutely nowhere… Source: Perisher ski resort.
Nearby Thredbo has also seen upwards of 40 centimetres of snow, while Victorian ski resorts have all seen similar amounts as their NSW counterparts.
Picnic-table-o-meters have long been the snow depth measure of choice for both Falls Creek and Mt Hotham, and the tables again told the tale at both resorts on Wednesday morning.
Image: Today's al fresco dining menu: snow. Source: Falls Creek ski resort.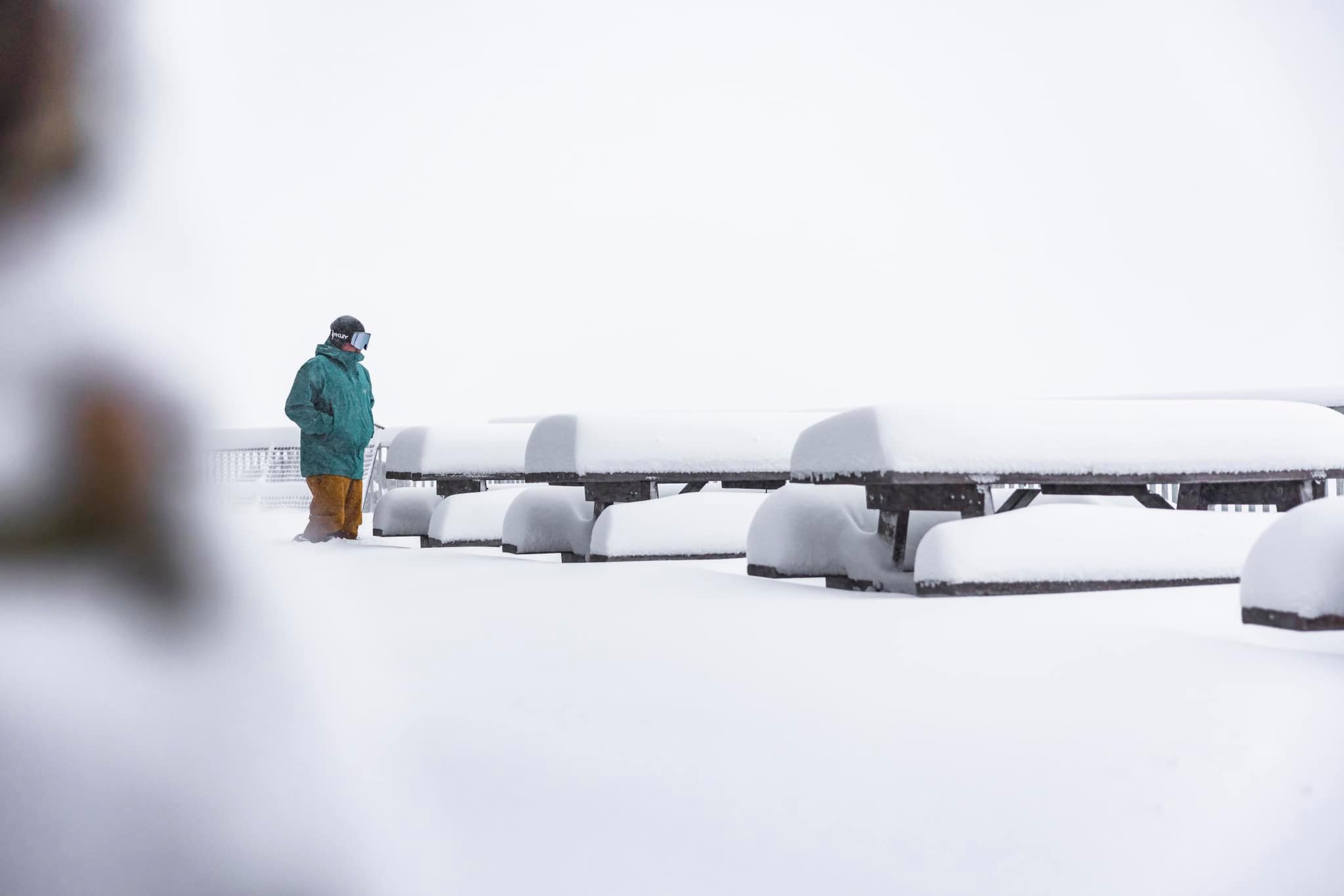 Image: On the menu today, also snow. Source: Hotham ski resort.
Snow has also fallen in areas beyond the ski resorts. This image of the Tidbinbillas to the west of Canberra (often wrongly called the Brindabellas, which are actually one range further back!) shows snow down to about 800 metres above sea level.
Don't take my message for it – trust the lens of @ellinghausen. pic.twitter.com/0VtVz583bP

— Stephanie Peatling (@srpeatling) May 31, 2022
Snow to a depth of at least 5 cm was reported on the Central Tablelands of NSW – a dash cam video of a motorist driving to Shooters Hill near the town of Oberon (elevation 1350m) is doing the rounds which shows it prety well, as does this Today show aerial video.
Lovely live pics from snow covered Oberon this morning. More on @TheTodayShow at 07:30 and throughout the day @9NewsSyd. pic.twitter.com/FzjsrenqB8
— Mackenzie Price (@mackenziepricee) May 31, 2022
Snow has also fallen at numerous locations above about 600 metres in Victoria, including in Beechworth (elevation 560 metres) this morning.
Snowing in Beechworth! ❄️#snow #vicweather #beechworth pic.twitter.com/FgLjxFITy1

— Andy Carr (@andycarrau) May 31, 2022
It takes an exceptionally cold air mass to deliver snow to such low levels on the Australian mainland, so as you'd expect, temps have been absolutely frigid.
Both Mt Hotham in Victoria and Thredbo Top Station in NSW hovered well below -3°C all day yesterday, with both stations losing a few more degrees overnight.
At Thredbo Top Station, the temperature at 8 am this morning was a bitter -6.9°C, with an apparent temp (or "feels like" temp) of -21°C, due to strong northwesterly winds gusting up to 60 km/h.
Meanwhile, Canberra is heading for a maximum of just 8°C today. When locals say they can feel the icy wind blowing off the mountains, they're not kidding. At 10:50 am today, the temperature in the national capital was 6.3°C but it felt like -2.5°C.
It was also a bitterly cold start to the day in places like Orange on the NSW Central Tablelands, where the temp was just 0.9°C at 10 am, with an apparent temp of -7.1°C!
Conditions will start to moderate across most of the southeast later today, before another round of cold, windy weather kicks off towards the end of the week, with more snow in store for the mountains. For more information on Weatherzone's energy and seasonal forecasts, please contact us at business@weatherzone.com.au.