Perth's summer temperature see-saw will continue this week, with temperatures about to drop in the city before another round of heat returns later in the week.
Perth has had a notably hot start to summer, with the city late last month registering four consecutive days over 40°C for only the third time on record.
This month, Perth has already had five days in the mid-to-high thirties and the mercury should reach around 36°C again on Wednesday afternoon.
Fortunately for those that don't like the summer heat in Perth, this latest bout of warm weather won't last much longer.
Cooler west to southwesterly winds should keep daytime maximum temperatures under 30°C in Perth from Thursday until at least Saturday, a few degrees below average for this time of year.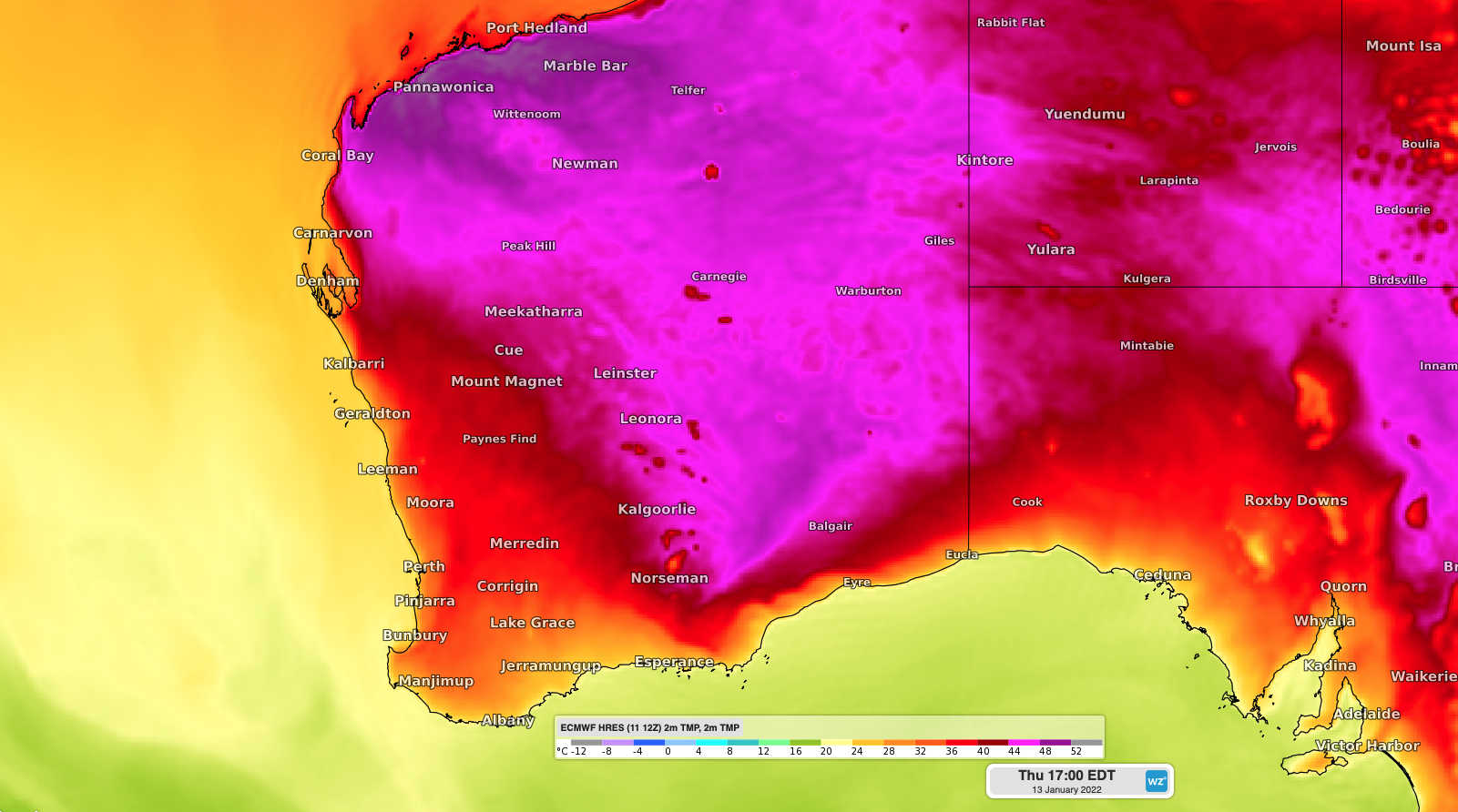 Image: Forecast surface air temperature on Thursday afternoon, January 13, 2022, according to the ECMWF-HRES model.
However, another burst of warm weather is already looming on the horizon, with temperature set to rebound to the high-thirties and possibly low-forties early next week. There are early signs that most days next week could reach around 38 to 40°C.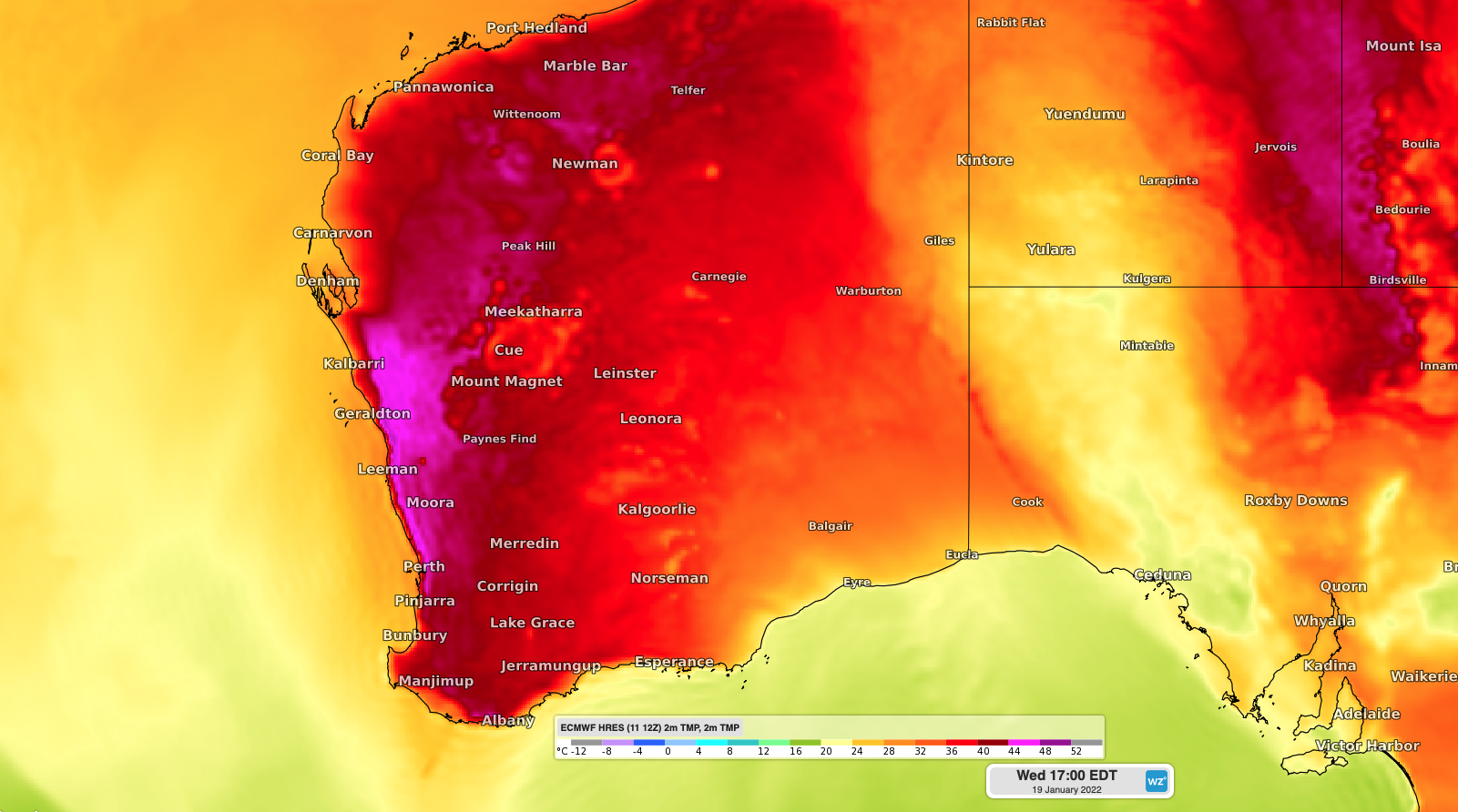 Image: Forecast surface air temperature on Wednesday afternoon, January 19, 2022, according to the ECMWF-HRES model.
Up until the start of this week, Perth was the only capital city in Australia to have seen a 40°C day so far this summer. However Adelaide joined the club on Tuesday with a top of 40.3°C.
Dangerous heat is also affecting other parts of WA this week, with a Severe to Extreme heatwave predicted for some northern and interior parts of the state.
Unfortunately, this intense heat will contribute to Extreme to Catastrophic fire danger ratings in the coming days. For more information on Weatherzone's energy forecasts, please contact us at business@weatherzone.com.au.