Sydney is now having its 8th wettest July and 9th wettest year in more than 160 years of records after picking up close to four months' worth of rain in the opening week of July.
Sydney's Observatory Hill weather station registered 281.4 mm of rain during the seven days ending at 9am on Thursday, July 7th. This one-week deluge is close to four times the city's monthly average for July, and already its 8th highest July total in records dating back to 1858.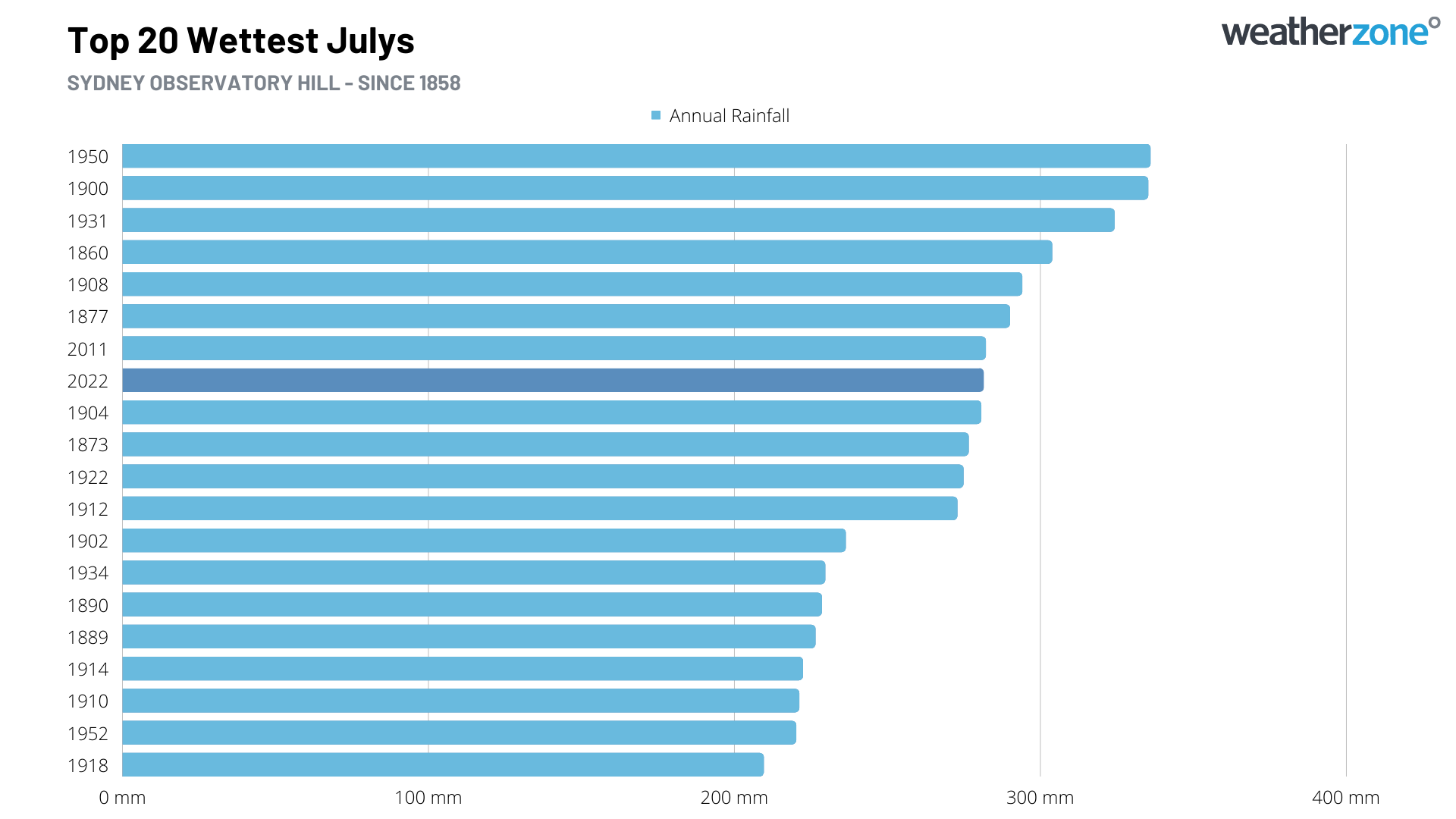 This incredibly wet start to July would have been newsworthy on its own. But the fact that it followed Sydney's wettest first half of a year on record is phenomenal.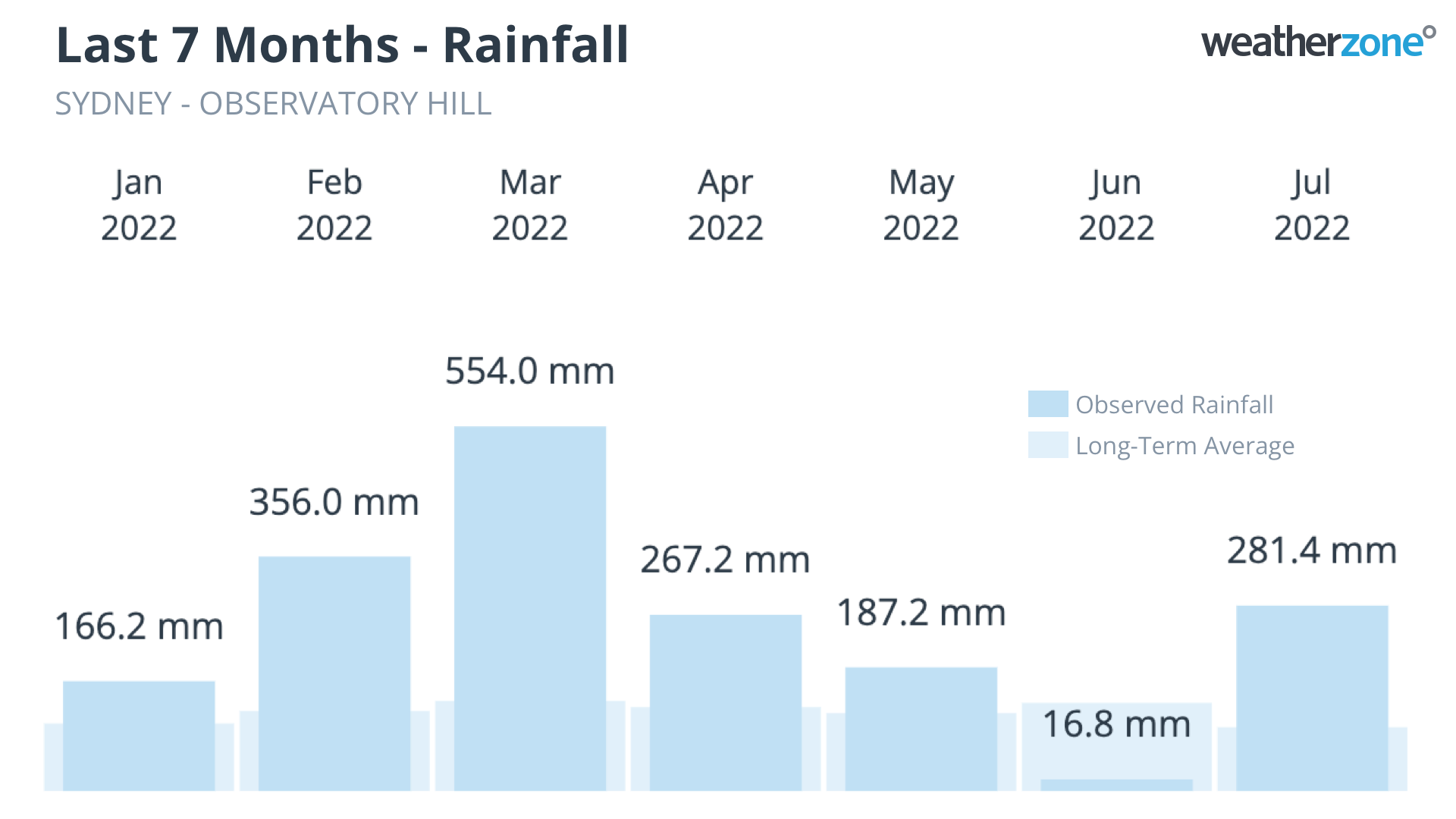 As of 9am on Friday, July 8th, Sydney had received about 1828.8 mm of rain since the beginning of 2022. This is around 615 mm above Sydney's long-term annual average, and already the city's 9th highest annual total in records dating back to 1859.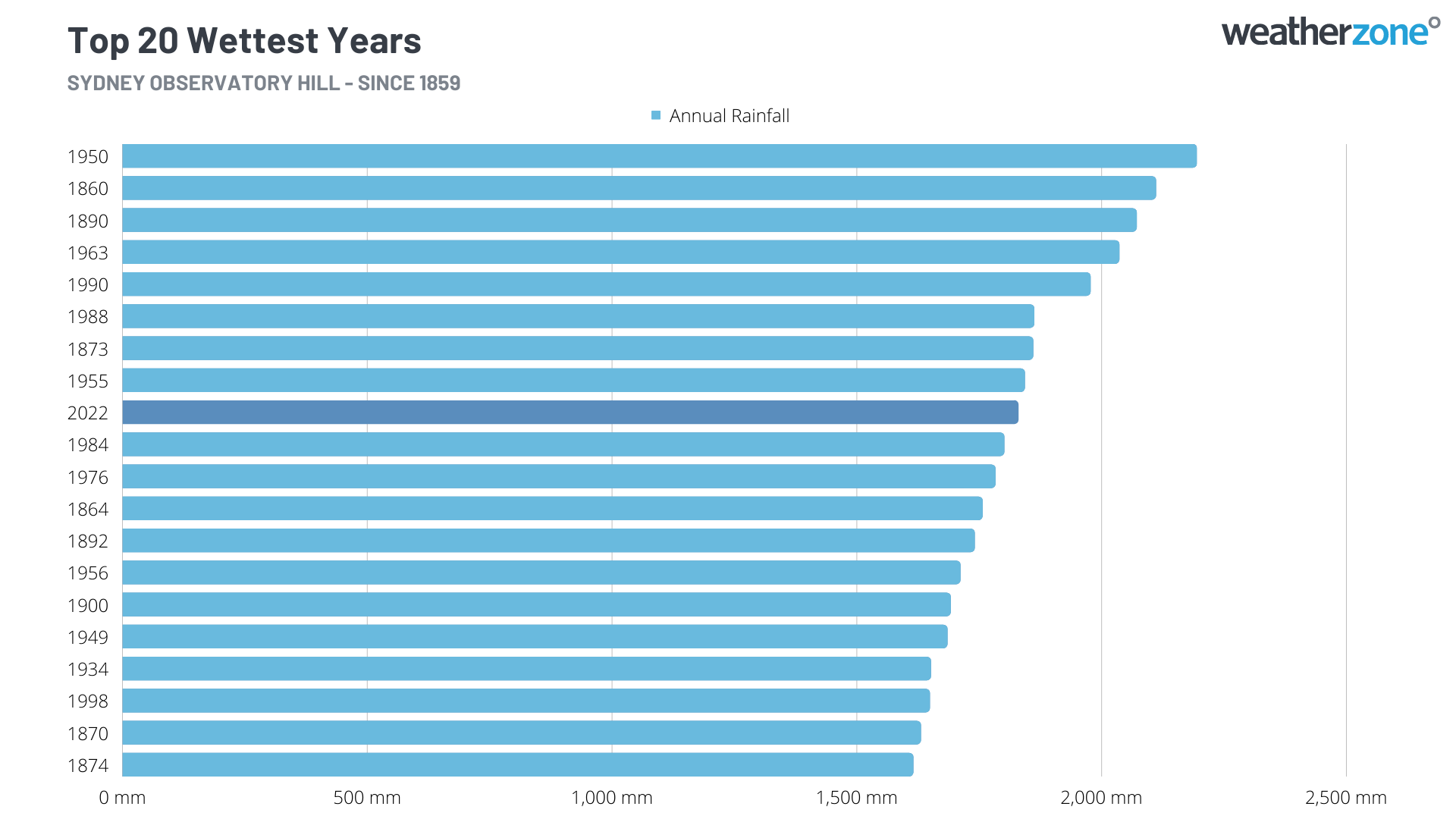 The graph below shows how extreme this year's rainfall has been in Sydney. The current year-to-date rainfall total of 1828.8 mm, up to July 8th, is 249.7 mm higher than the previous record of 1579.1 mm to the same date in 1890.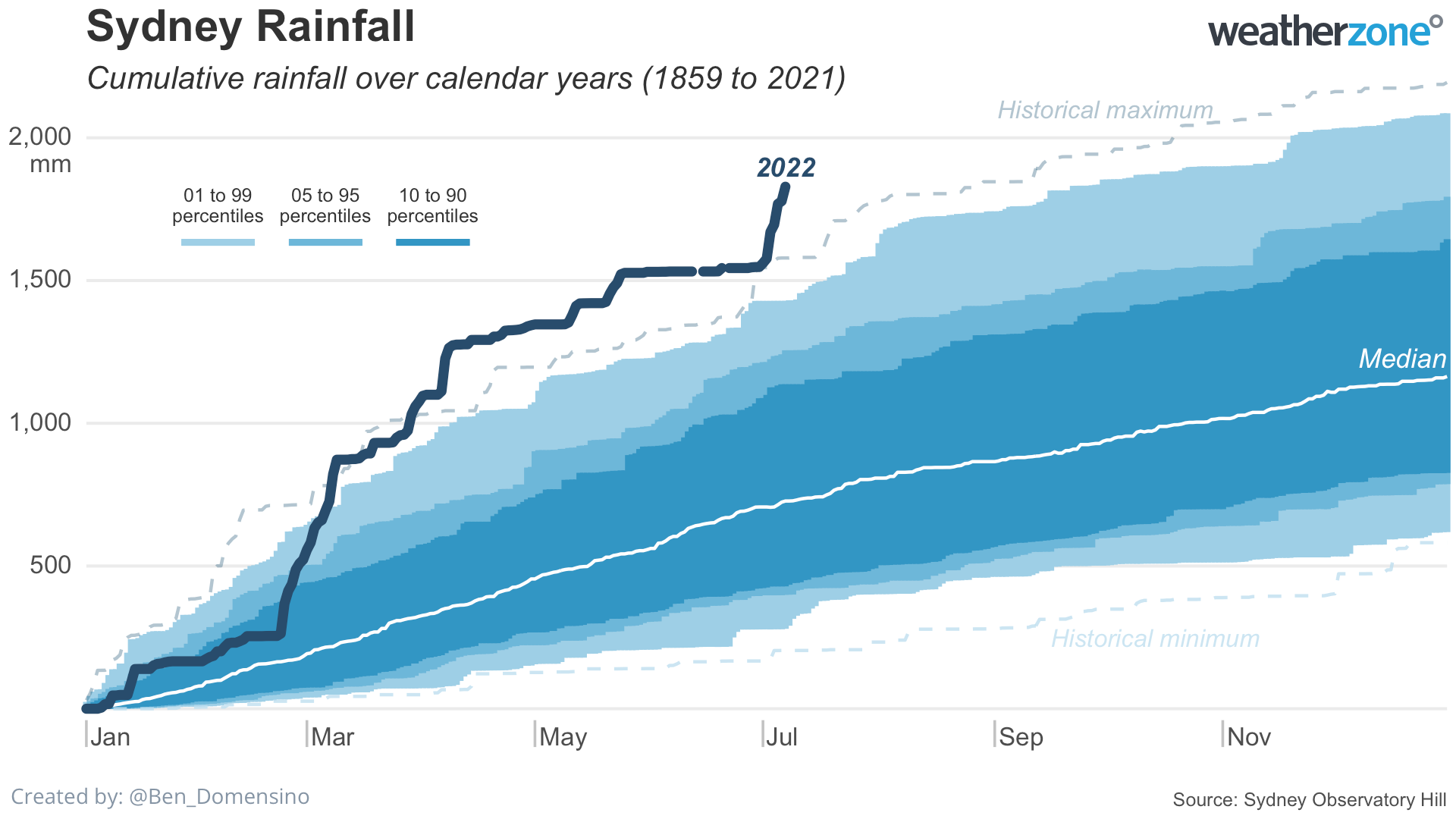 Sydney only needs to see another 55 mm of rain to make this month its wettest July on record, while another 365.3 mm before the end of 2022 would make this the city's wettest year on record. Sydney's long-term average rainfall between July 8th and December 31st is around 450mm, so 2022 is in with a fair chance of becoming the city's wettest year in history. For more information on Weatherzone's seasonal forecasts out to six months, please contact us at business@weatherzone.com.au.