An exceptionally wet start to July that produced 1.5 months' rain in just four days has continued Sydney's wettest year-to-date on record.
A stream of moisture-laden air feeding into a coastal trough and East Coast Low produced a lengthy spell of heavy rain over central eastern NSW during the last four days.
This multi-day soaking was further enhanced by moisture evaporating off a pool of abnormally warm water sitting off the southern half of the NSW coastline.
These features all combined to deliver some huge rainfall totals over the last four days, including a whopping 868 mm in 78 hours at Brogers in the Kangaroo Valley.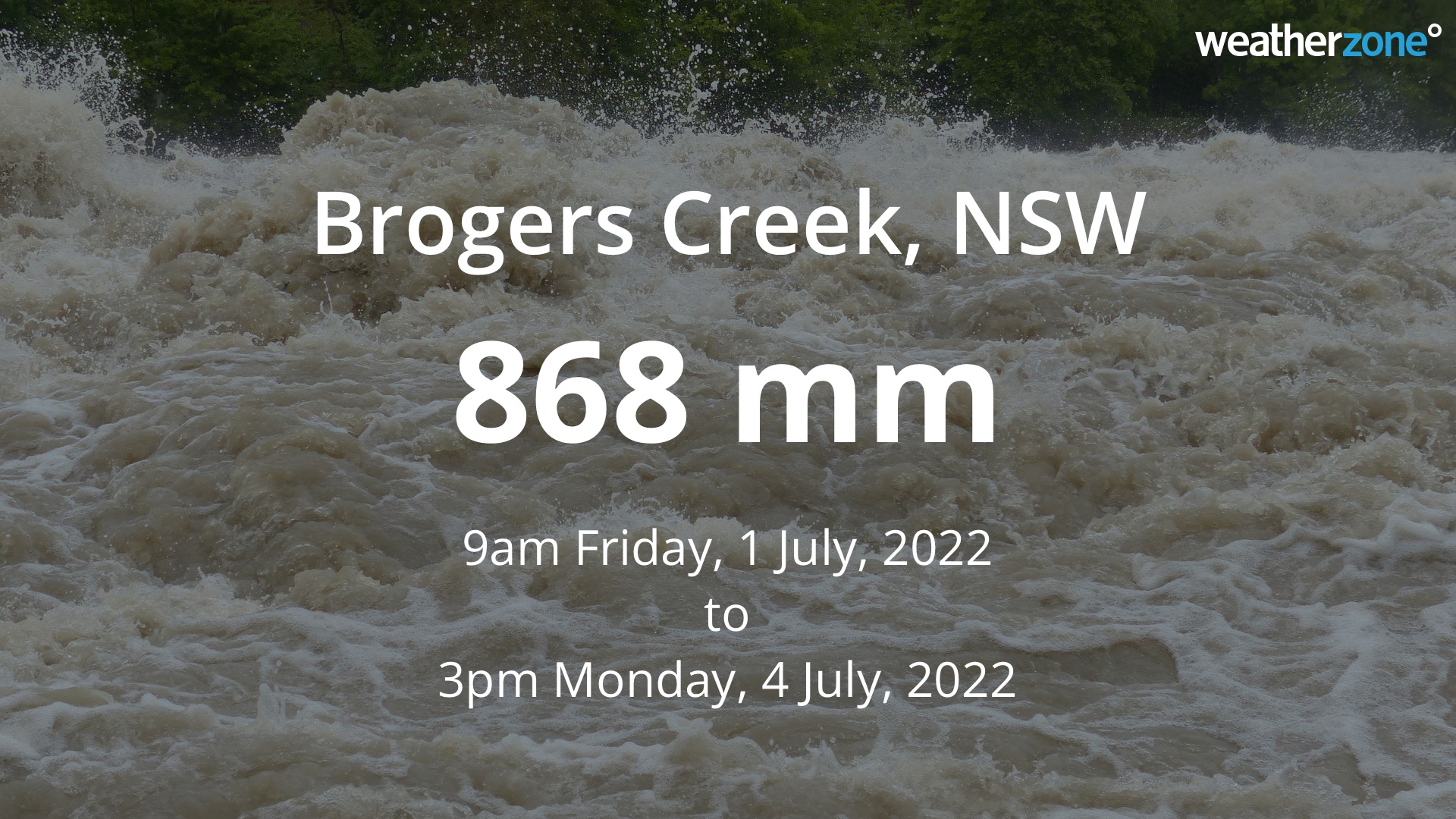 Further north, Sydney's Observatory Hill weather station amassed 148.6 mm of rain during the four days ending at 9am on Monday. This is more than 1.5 times the city's July monthly average of 96mm, and a huge turnaround from Sydney's driest June since 1986.
In any other year, this early-July deluge may have stood out as unusual. Not in 2022.
The 148.6mm that fell in the last four days brings Sydney's running annual total for 2022 up to 1696mm. This is the city's wettest year-to-date in records dating back to 1859, beating 1569mm to the same date in 1890. Impressively, this is already Sydney's wettest year since 1990, despite only being four days into July.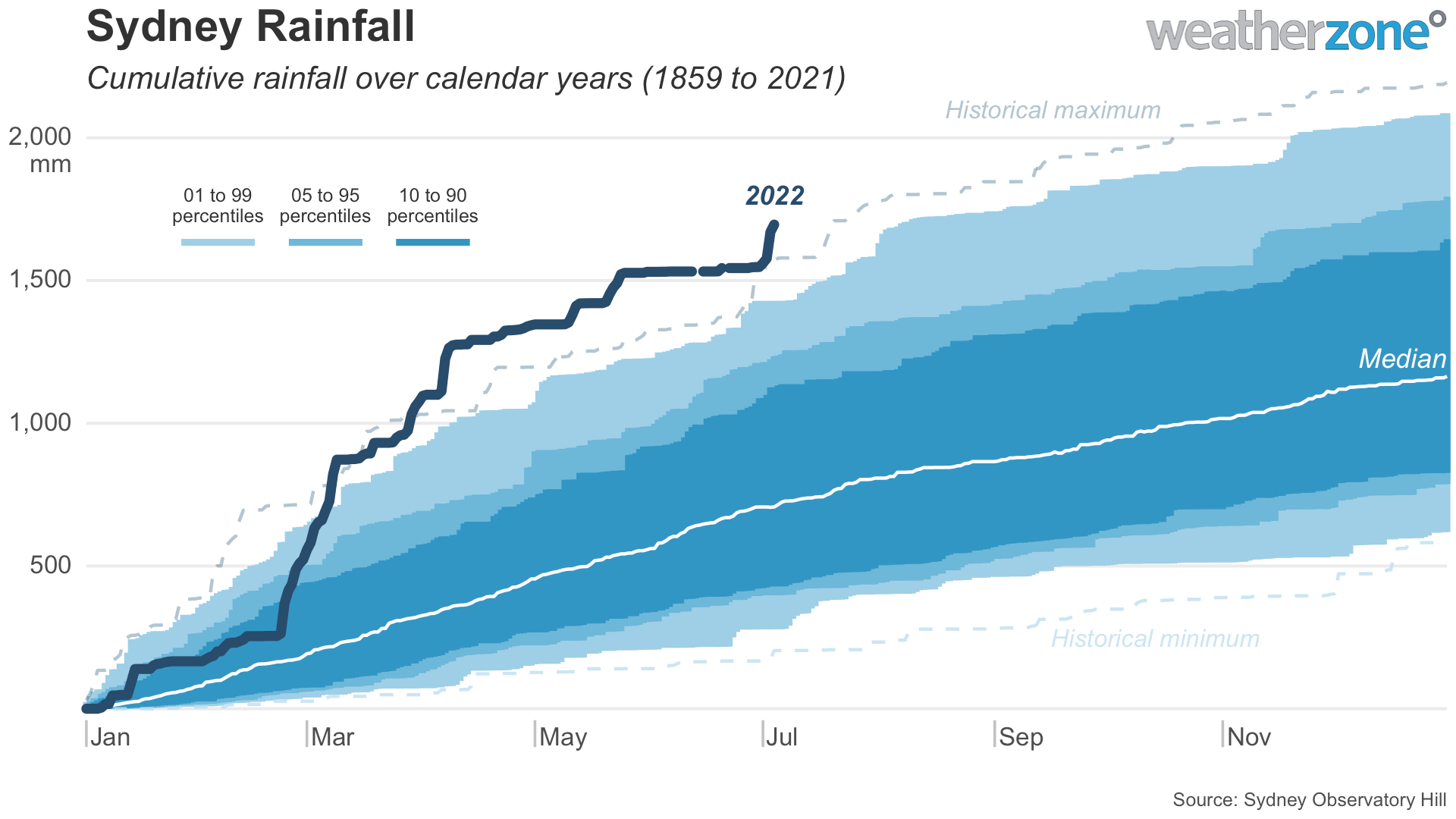 Unfortunately, this latest deluge has caused the third major flood event of the year in western Sydney, as water from a saturated landscape flows into already full rivers and dams.
The latest warnings for this ongoing flood event in NSW can be found at https://www.weatherzone.com.au/warnings. For more information, please contact us at business@weatherzone.com.au.