Snow could be seen atop kunanyi / Mount Wellington on Thursday morning as Hobart shivered through its second coldest morning so far this year.
A pair of cold fronts crossing southeastern Australia during the last two days dragged a large mass of frigid Southern Ocean air across southeastern Australia.
This burst of wintry weather saw the temperature drop to 7.4ºC in Hobart on Thursday morning, which is two below average for this time of year. It is also the city's second coldest morning so far this year, behind 6.9ºC on March 9.
The peak of nearby kunanyi / Mount Wellington managed to plunge below zero overnight and reached a low of minus 1.6ºC early on Thursday morning, making it the coldest place in Australia on April 21. This was easily cold enough for a couple of centimetres of overnight snow, which made for a wintry backdrop as the sun rose above Hobart on Thursday.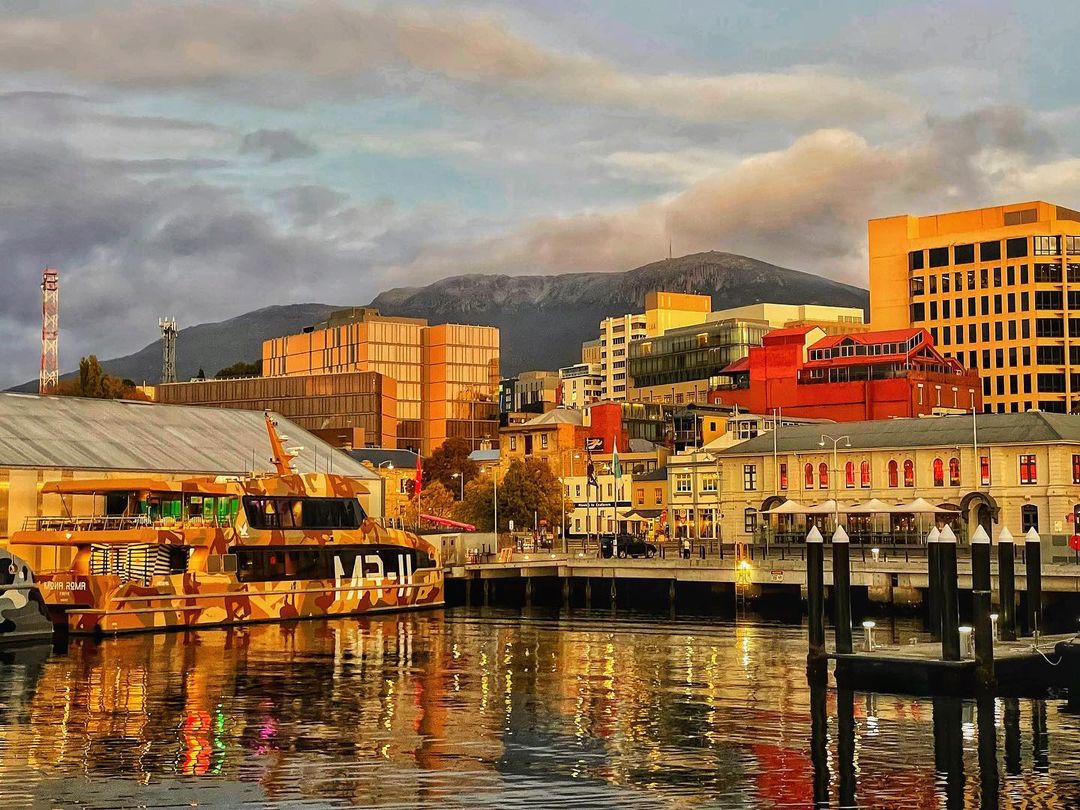 Image: Sunrise in Hobart revealed a dusting of snow on kunanyi / Mount Wellington on Thursday morning. Source: @katypotaty77 / Instagram.
It was also cold enough for a dusting of snow in the state's central and western highlands on Wednesday night into Thursday morning, where Liawenee reached 0.2ºC and Mount Read hit 0.1ºC.
Snow in Tasmania is not unusual in April. While the bulk of the state's annual snowfall occurs in and around winter, it can snow in the state's mountains and central highlands at any time of year, even summer.
The mercury will only reach about 14ºC in Hobart on Thursday afternoon, which is three below average, before maximum temperatures climb back to the high teens from Saturday. Minimum temperatures are forecast to reach 7 to 8ºC during the next two nights before warming up by a few degrees from the weekend.
Looking ahead, this could be the last snow-bearing system for Tasmania this April. Most forecast models suggest that the next decent cold front will reach the state in early-May. For snow season and winter forecasts, please contact us at business@weatherzone.com.au.