Parts of Victoria and the ACT just had an early taste of winter, with Melbourne and Canberra both shivering through their lowest temperature so far this year.
Earlier this week, a pair of cold fronts crossed southeastern Australia, dropping temperatures and delivering a dusting of snow in the Tasmanian highlands.
While the fronts have now cleared out, cold air is lingering in their wake. On Friday night, this chilly air mass combined with clear skies and light winds, causing temperatures to plummet in parts of Victoria, NSW and the ACT.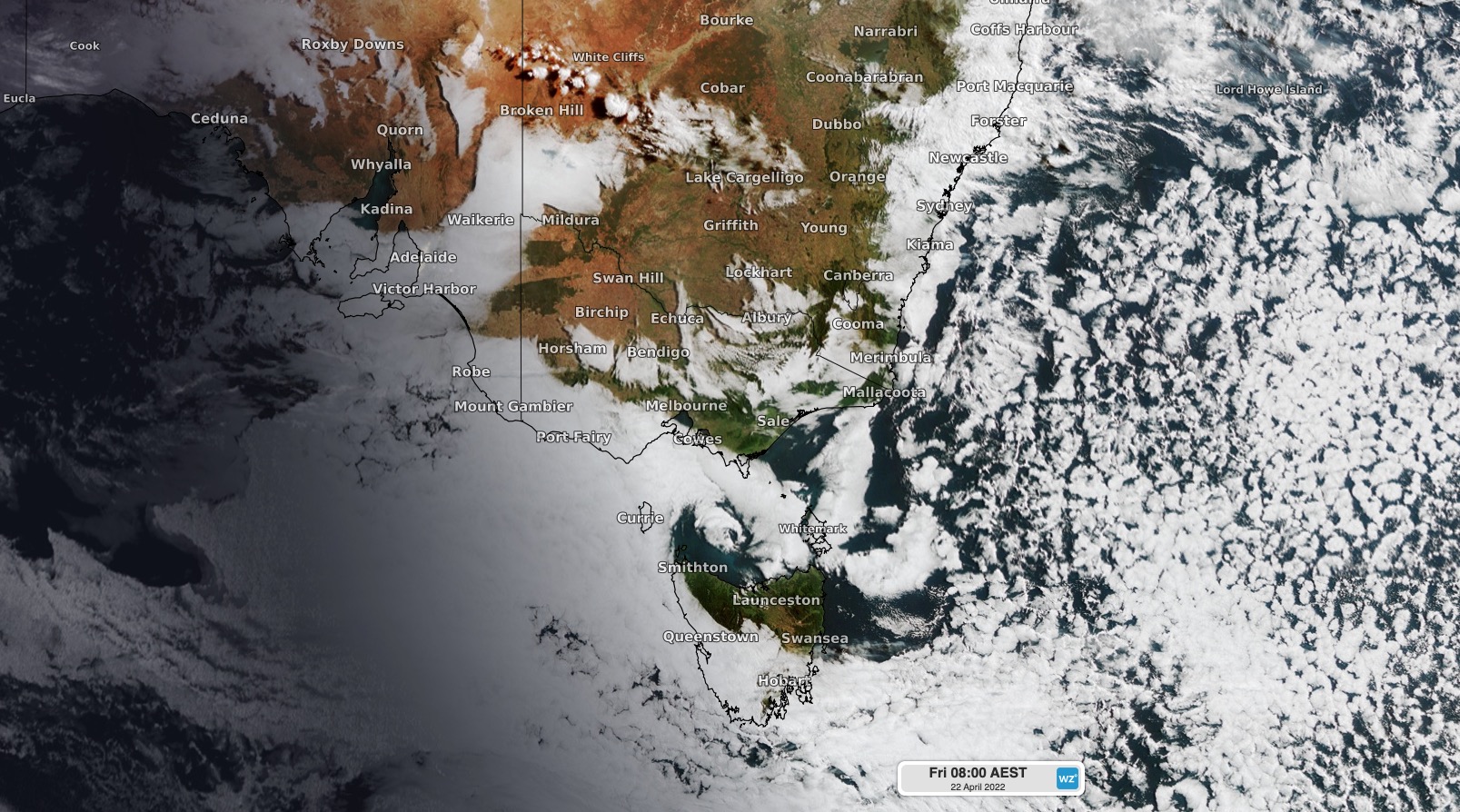 Image: Visible satellite image showing clear skies above Melbourne and Canberra shortly after sunrise on Friday.
Melbourne's minimum of 7.7ºC shortly after 7am on Friday was the city's lowest temperature since mid-November last year.
In Canberra, the mercury dipped to 3.1ºC just after 6am, which was also its coldest morning since November.
The next few mornings will be a couple of degrees cooler than average in both Melbourne and Canberra as a slow-moving high pressure ridge maintains predominantly clear skies and light winds across southeastern Australia. Daytime maximums will reach the high-teens to low-twenties in both cities for the next few days.