Powerful winds, squally showers and thunderstorms will spread across South Australia, Victoria, southern New South Wales and Tasmania today and tomorrow after walloping Western Australia during the last 24 hours.
A strong cold front is making its way across Australia's southern states during the first half of this week, moving from west to east.
The front reached WA on Monday and caused damaging to destructive wind gusts during Monday into Tuesday morning, with some exposed areas in the state's southwest enduring their strongest gusts in around a decade.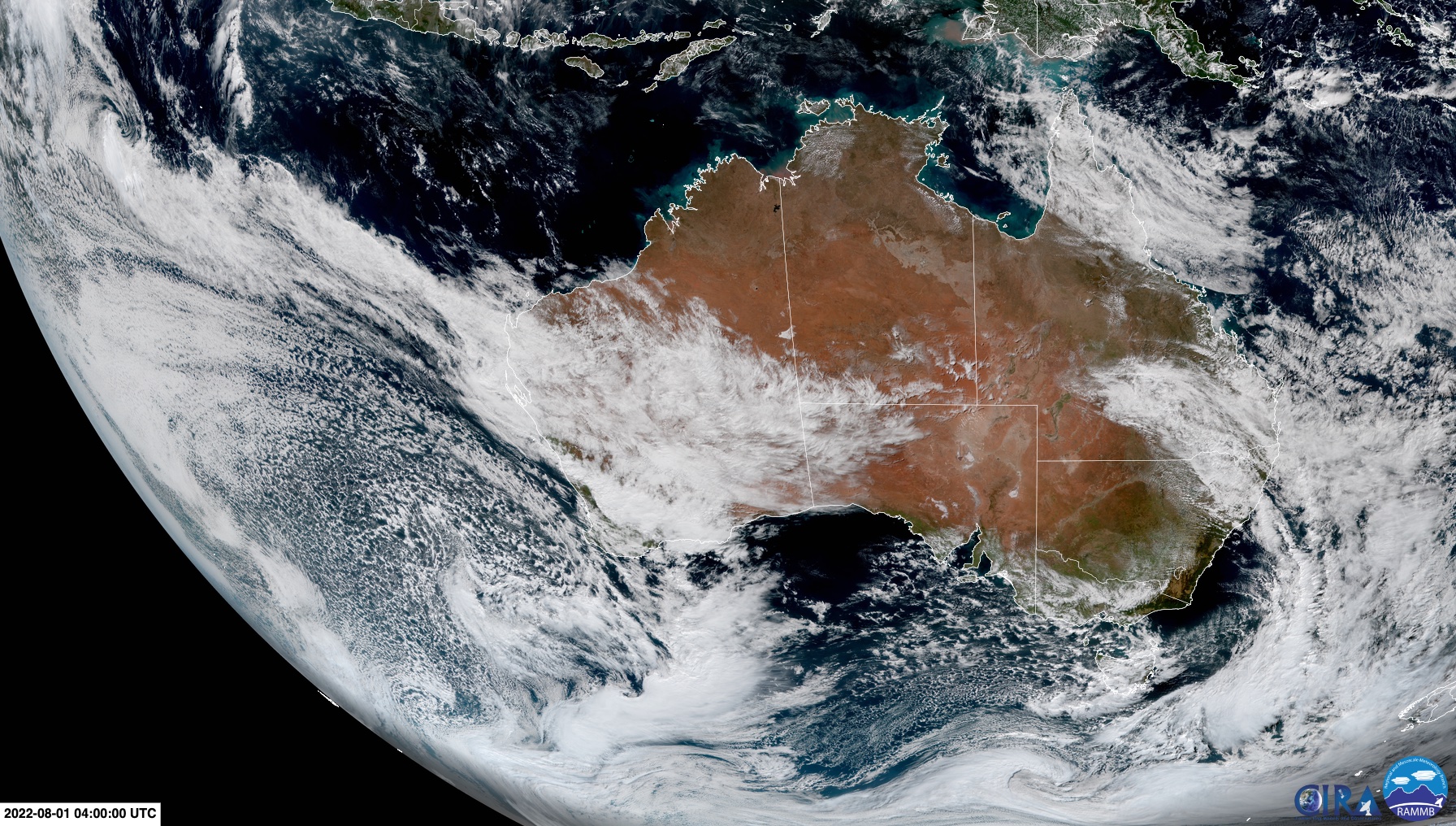 Image: Visible true-colour satellite image showing the cold front arriving in WA on Monday. Source: RAMMB/CIRA
Cape Leeuwin's 137 km/h gust at 10:02pm on Monday was the sites most powerful wind observation since 2013. Further north, Mandurah registered a gust of 109 km/h just before 3am on Tuesday, which was its strongest gusts since 2012. Perth Airport also clocked its strongest wind gust in two years from this system, reaching 91 km/h early on Tuesday.
The cold front will continue to march towards the east on Tuesday and Wednesday, causing a surge of blustery winds, squally showers and a few thunderstorms over parts of SA, VIC, southern NSW and TAS.
SA will be affected first, with a severe weather warning in place for damaging winds over most of the state's southern and central districts on Tuesday, including Adelaide.
The front will then sweep over VIC, TAS and southern NSW late on Tuesday into Wednesday morning, causing dangerous winds, heavy showers and thunderstorms in both states. A severe weather warning has already been issued in VIC and NSW for damaging wind gusts.
Unfortunately, a deep low pressure system passing to the south of Australia will cause more powerful winds over WA, SA, VIC and TAS on Wednesday and Thursday. ONce again, damaging wind gusts are likely in multiple states on these two days as the low gradually moves from west to east.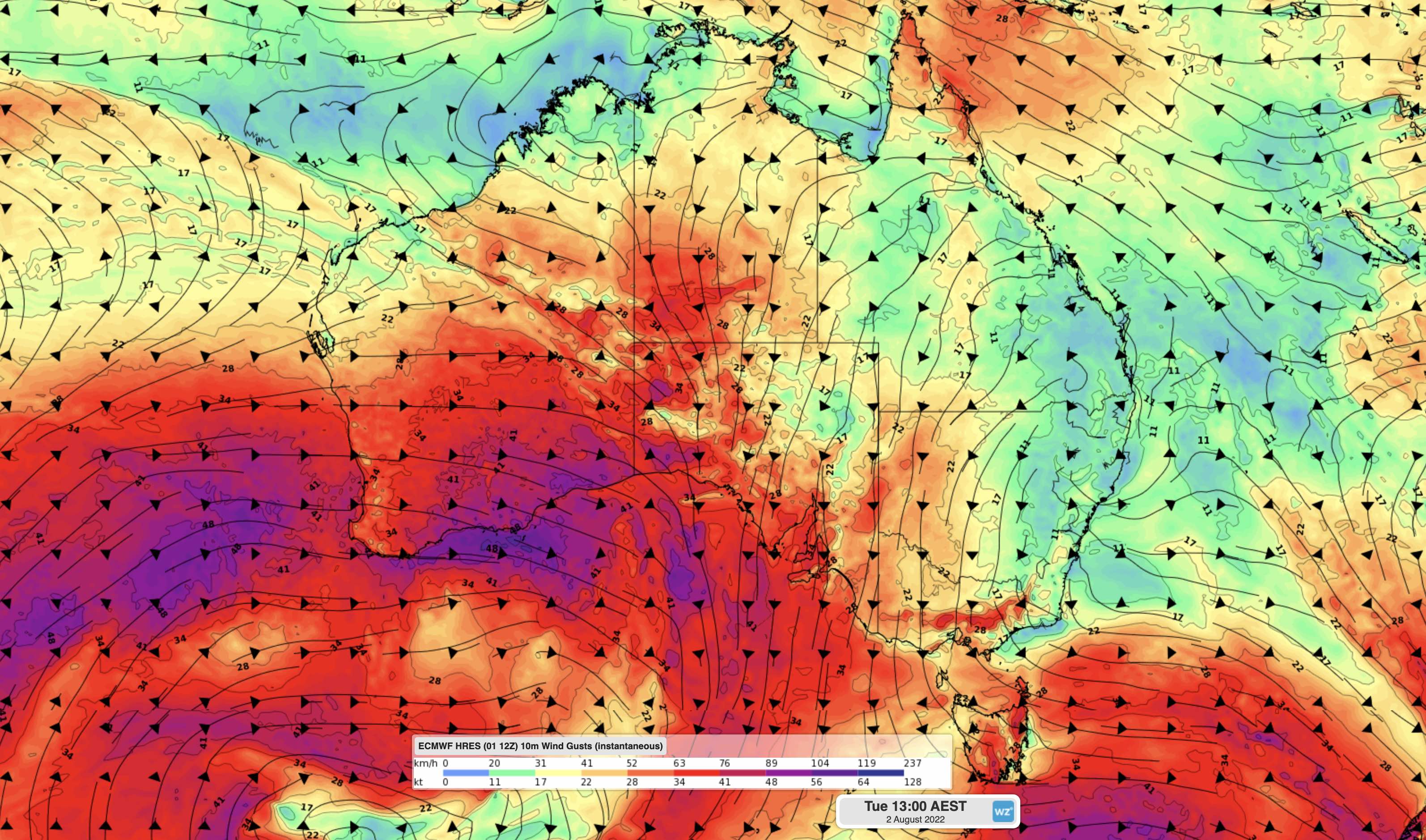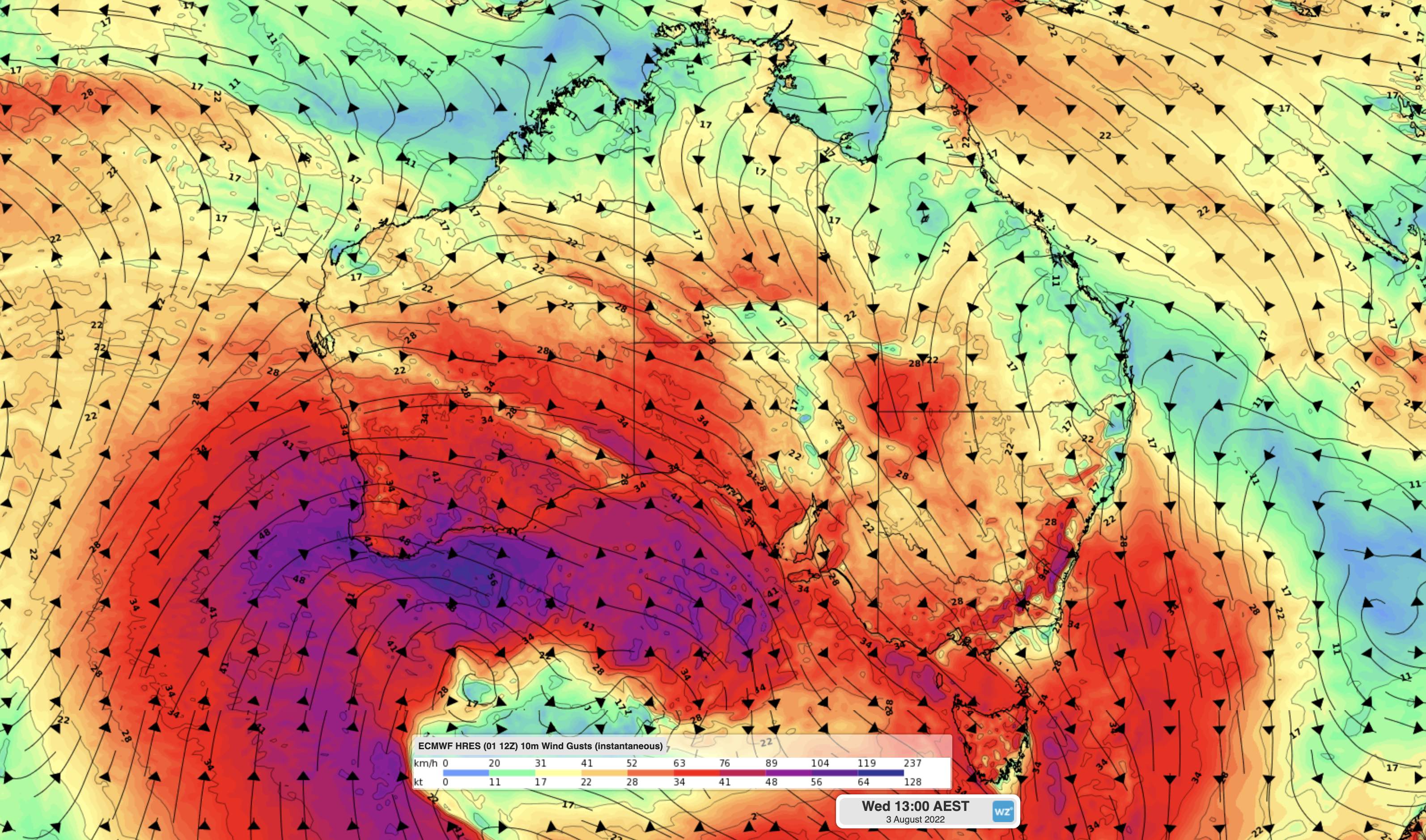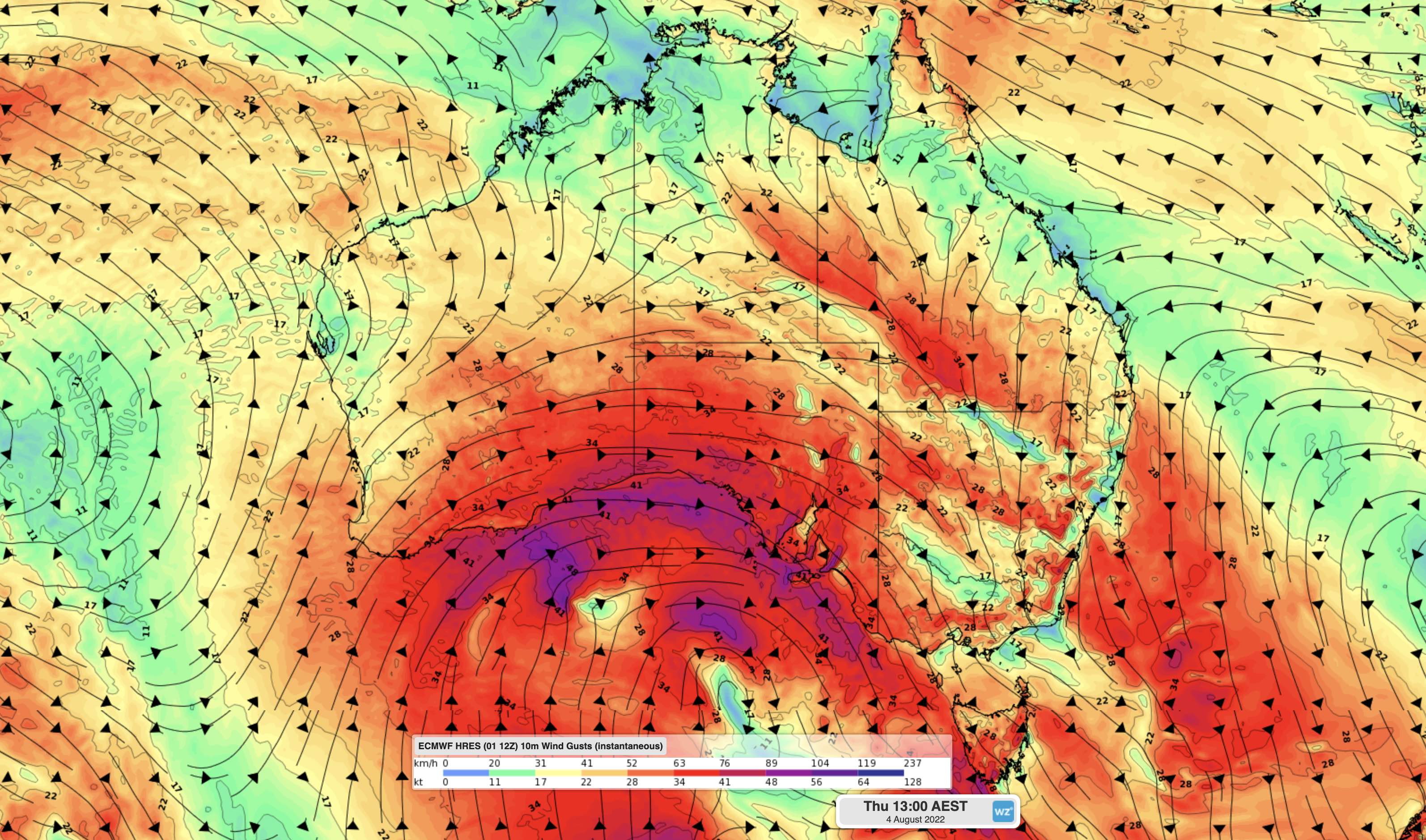 Images: Forecast wind gusts speed and direction at 1pm AEST on Tuesday (top), Wednesday (middle) and Thursday (bottom) this week, according to the ECMWF-HRES model.
A trough associated with this low pressure system will also cause potentially damaging winds, heavy rain dangerous thunderstorms over parts of NSW and QLD on Thursday and Friday. Warnings will probably be issued in parts of eastern Australia later in the week.
This is the type of weather event that we only expect to see around once per year in southern Australia, so it will be important to keep up to date with the latest warnings during the next few days. For more information, please contact us at business@weatherzone.com.au.