An East Coast Low could produce a substantial amount of rain in parts of eastern NSW over the coming days, with some forecast models predicting more than half a metre of rain in places.
A huge northwest cloudband extending from the NT to NSW is causing showers to spread over a broad area of northern and eastern Australia on Friday.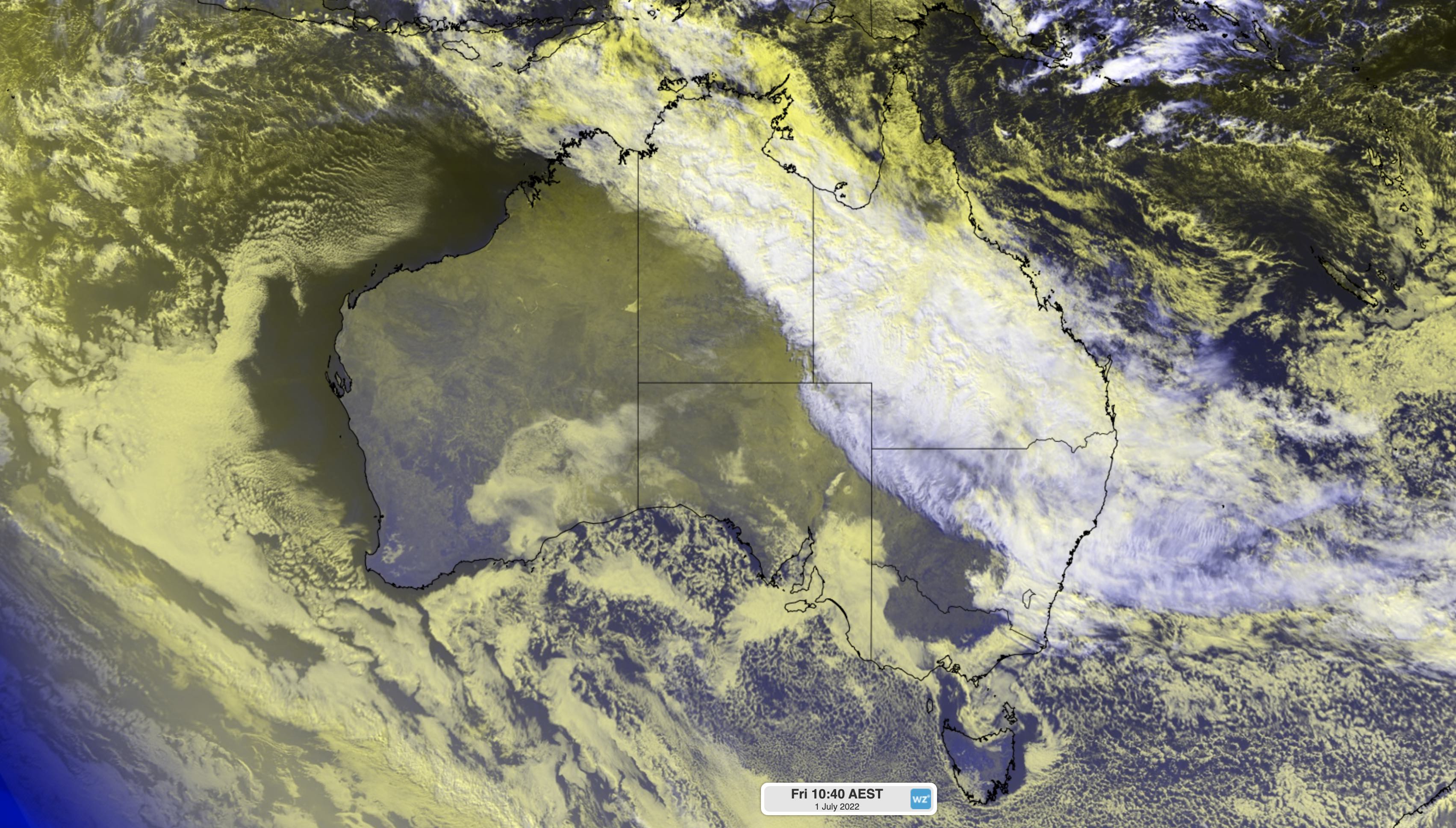 Image: Enhanced visible/infrared satellite image showing thick cloud over northern and eastern Australia on Friday morning.
This stream of tropical moisture will interact with a broad and slow-moving upper-level trough to fuel a multi-day rain event across a 3000-kilometre stretch of Australia's east coast and adjacent inland between now and the middle of next week.
For many areas in eastern Australia, this rain won't be too dangerous. However, there are growing sings that two distinct areas of heavy rain will develop and increase the risk of flooding.
The most intense rainfall from this developing system is currently expected to occur along the central or southern coast and ranges in NSW, where an East Coast Low may develop this weekend and linger into the start of next week.
While there is still some uncertainty regarding the development of this East Coast Low, most forecast models agree that the greatest risk of heavy rain will be from the South Coast up to Hunter, most likely in the Illawarra and Sydney.
The maps below show how much rain three different computer models are predicting between this Friday and Tuesday next week. All three of these models show more than 500 mm of rain accumulating in some areas across this five-day period. This could include six-hour rain rates of 50 to 150 mm from this weekend.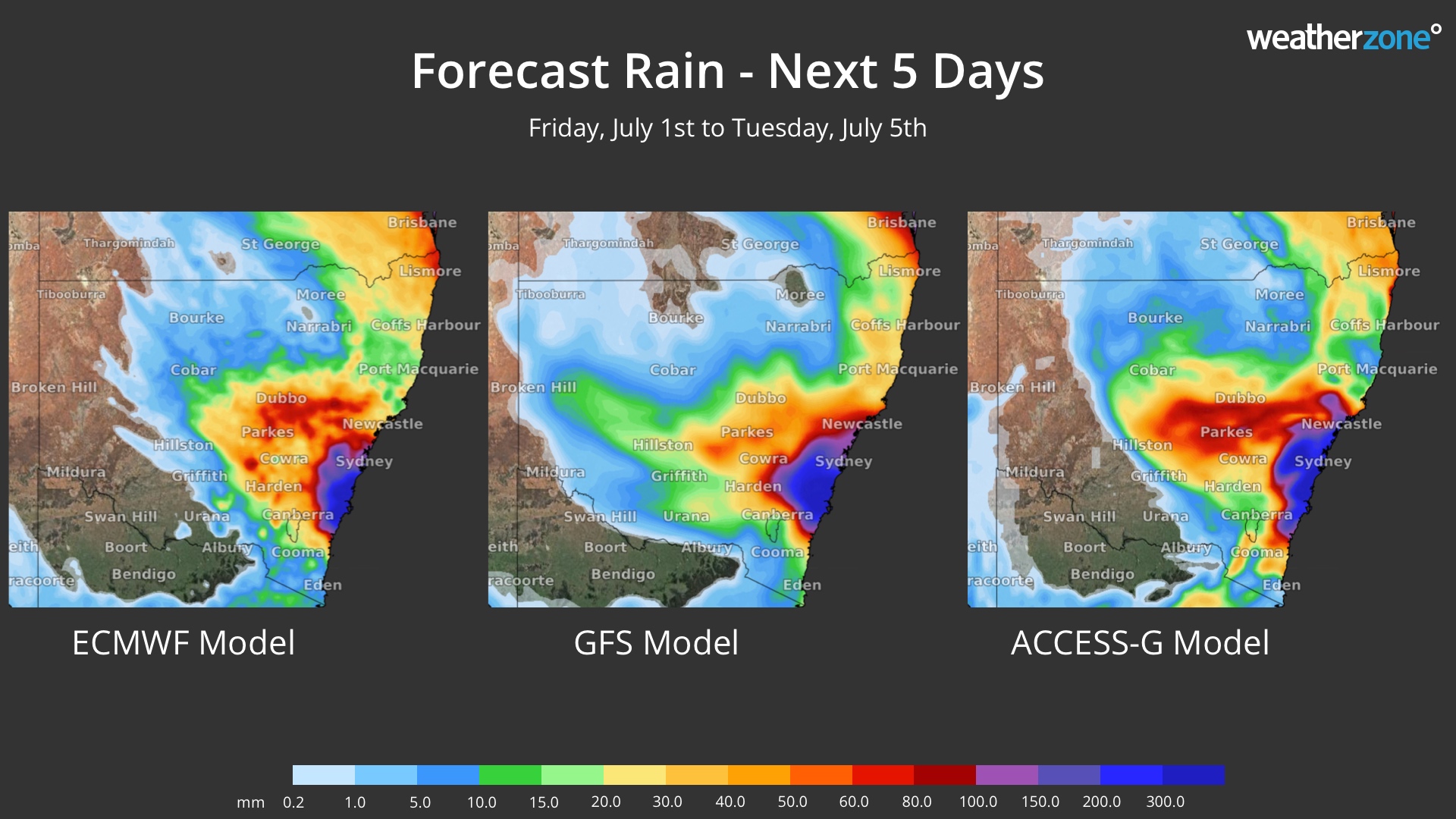 Image: Forecast accumulated rain over the next five days from three different forecast models.
In addition to the rain, damaging winds and surf may also develop in central eastern NSW from this weekend if an East Coast Low does form.
This impending heavy rain has prompted a flood watch and severe weather warning along parts of the coast and ranges in central NSW.
Further north, heavy rain may also affect parts of central eastern QLD early next week. At this stage, rainfall in central QLD is not expected to be as heavy as NSW. However, there could still be enough rain to cause localised areas of flooding, so warnings or flood watches may be issued in the coming days.
This is a dynamic weather event and forecasts are likely to jump around a bit from day to day. Be sure to check the latest warnings in your area for the most up-to-date information. For more information on our consultancy services, heavy rain and wind forecasting, please contact us at business@weatherzone.com.au.