More than 300 mm of rain has drenched parts of southeast QLD and northeast NSW during the last 24 hours, inundating rivers and prompting evacuation orders in areas still recovering from the last big flood.
The sequence of satellite images below shows a persistent stream of rain hitting southeast QLD and eastern NSW on Monday into Tuesday morning.
This deluge delivered falls of up to 352 mm in southeast QLD and 283 mm in northeast NSW during the 24 hours to 9am local time on Tuesday. Gold Coast Seaway's 307.2 mm during this period was the site's heaviest rain since 2005. Some of the standout falls from the last 24 hours are highlighted below.
This week's soaking rain is being caused by a complex weather pattern, which involves an atmospheric river feeding into an upper-level low, with rain also being enhanced by a complex surface-based low pressure system.
This dynamic weather pattern will cause more heavy rain over eastern NSW and far southeast QLD on Tuesday and some areas will see this deluge continue into Wednesday.
Forecast models suggest that another 100 to 300 mm of rain could fall over the NSW coast and ranges north of about Forster during Tuesday and Wednesday, with isolated higher totals possible. Some areas could even see six-hourly rain rates reaching 200 to 300mm, particularly on Tuesday, which poses a risk of very dangerous flash flooding and landslides.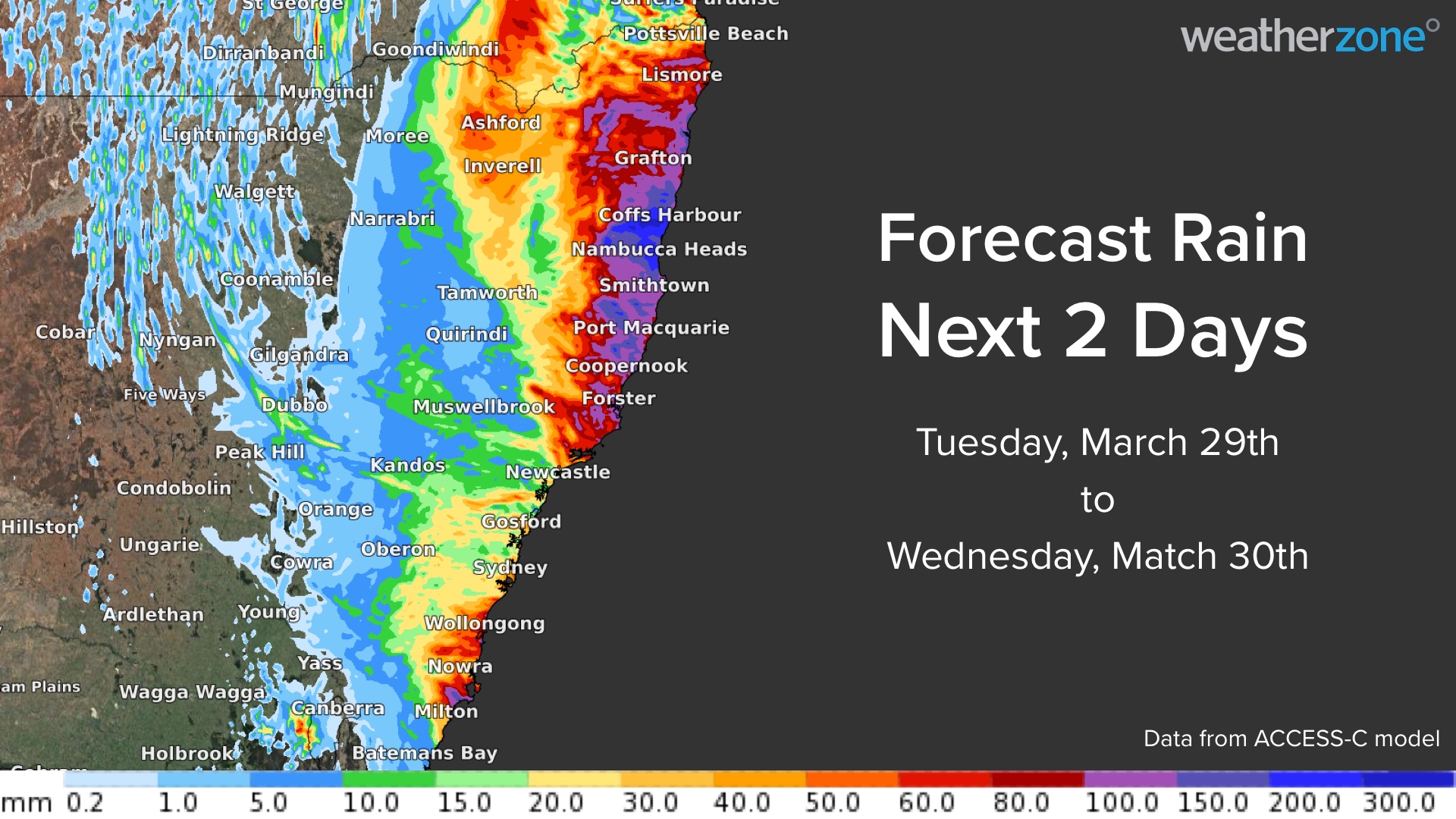 Rivers are rising rapidly as this rain pours into saturated catchments, with a plethora of flood watches and warnings currently in place across southeast QLD and northern and eastern NSW. Major flooding is likely to develop in far southeast QLD and parts of northeast NSW on Tuesday and Wednesday.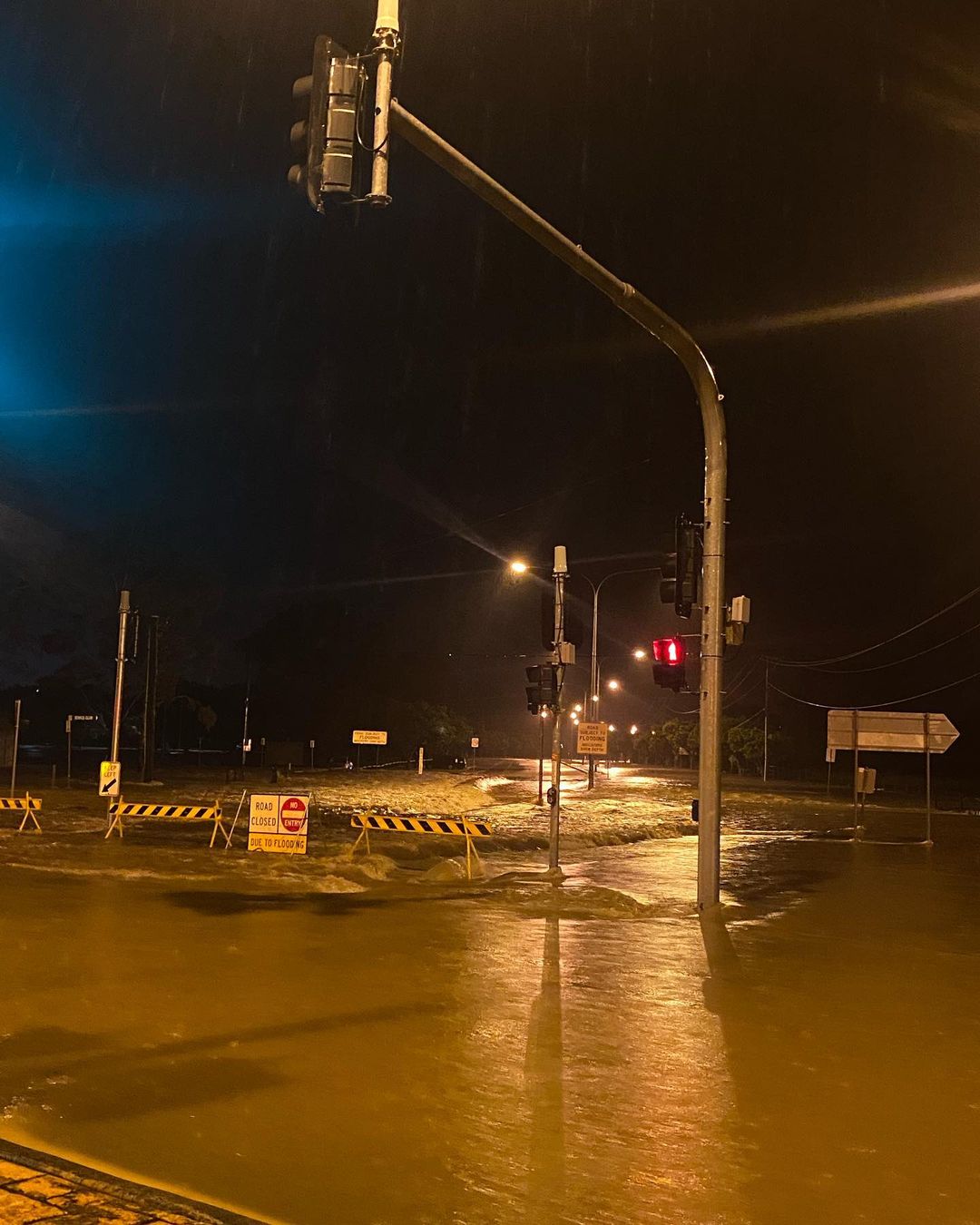 Image: Roads were turned into rivers in Mudgeeraba, QLD on Monday night. Source: @clairissa_taylor / Instagram
The SES has also issued evacuation orders for some areas, including parts of Lismore, Kyogle, Mullumbimby, Billinudgel and Tumbulgum. You can check the latest evacuation orders and warnings here. For more information, please contact us at business@weatherzone.com.au.