Numerous roads have been closed across the SA outback after an injection of tropical moisture dumped around five months' worth of rain in the state's northern pastoral districts.
A low pressure trough being fed with moisture from the tropics produced thick clouds and rain across central Australia during the last two days.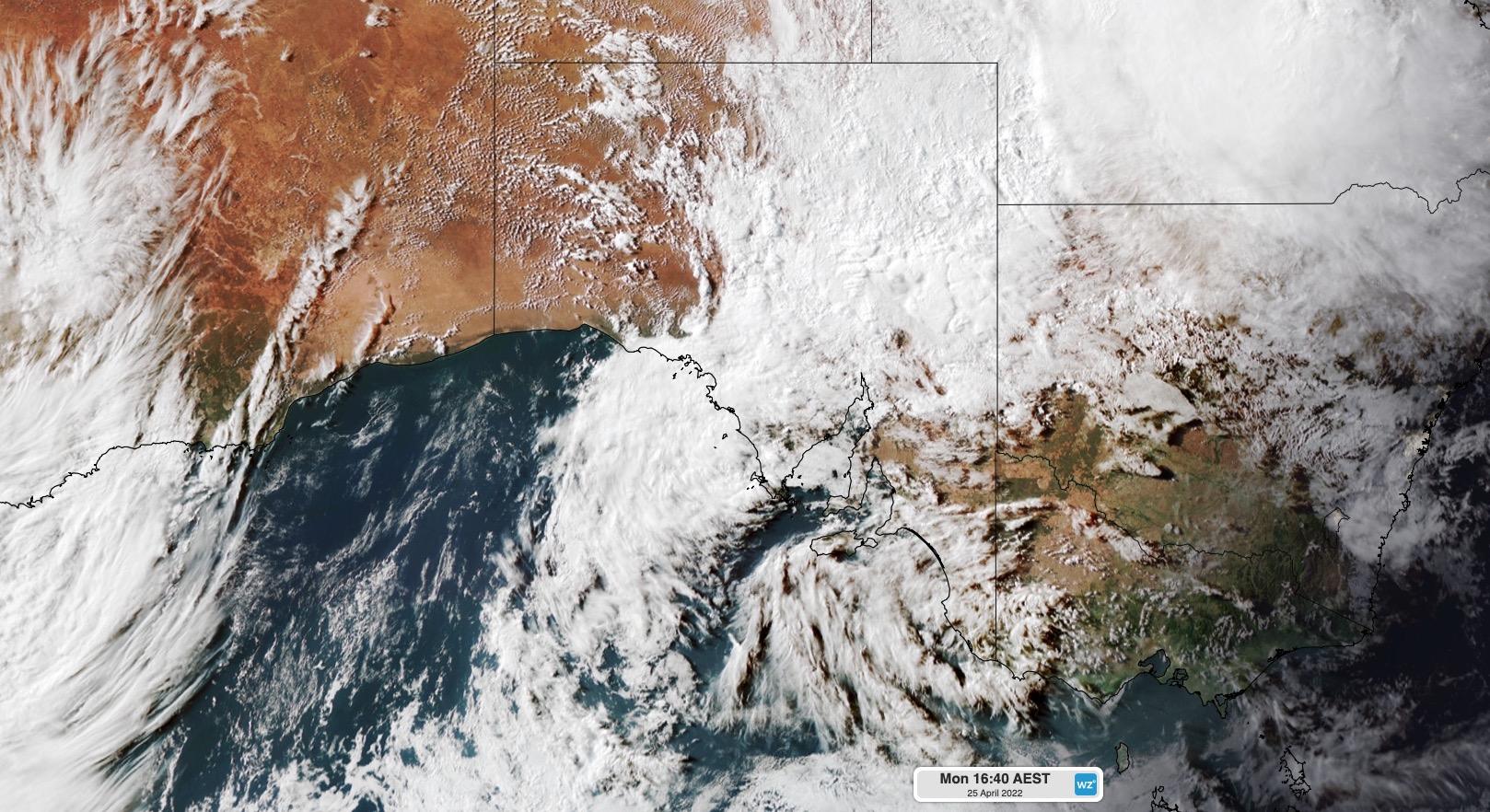 During the 24 hours to 9am on Tuesday, Woomera picked up 68.6 mm of rain, which is more than five times the monthly average for April and its heaviest daily rain since 1989.
Other notable totals during this 24-hour period included 42 mm at Roxby Downs, 45 mm at Marree and 36 mm at Moomba, which were also about five times the monthly average for this time of year.
This week's outback soaking caused widespread road closures due to flooding and muddy conditions. This included the Oodnadatta, Birdsville and Strezelecki Tracks.
While rain is clearing from SA on Tuesday, some roads will remain closed for days and possibly weeks, with another front likely to deliver more rain on Friday and Saturday.
This next front could produce widespread falls of 10 to 20mm across multiple inland districts in SA, including the northern pastoral areas, with isolated totals possibly exceeding 30 mm. Southern coastal districts in SA, including Adelaide, should see lighter falls from this next front.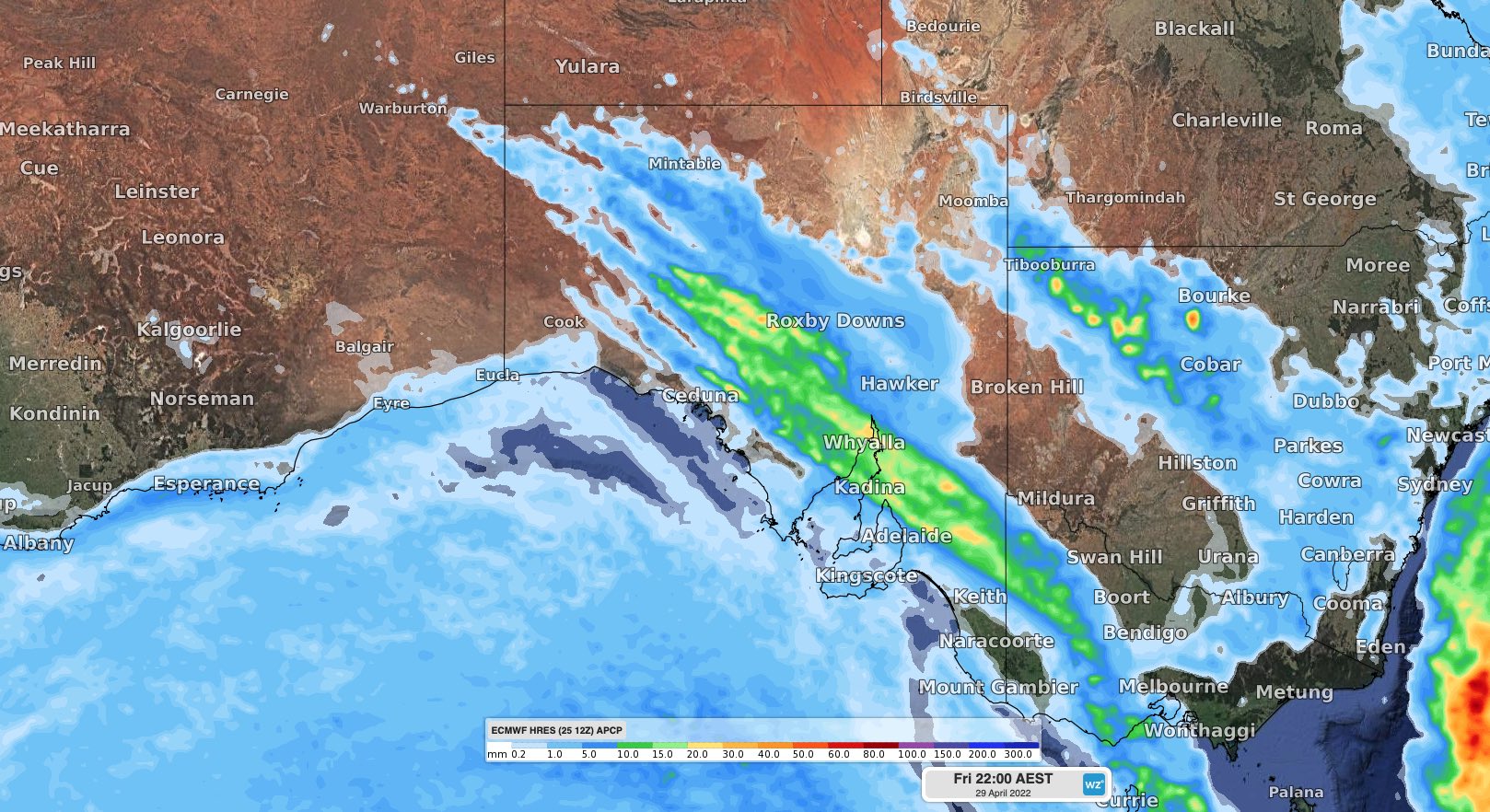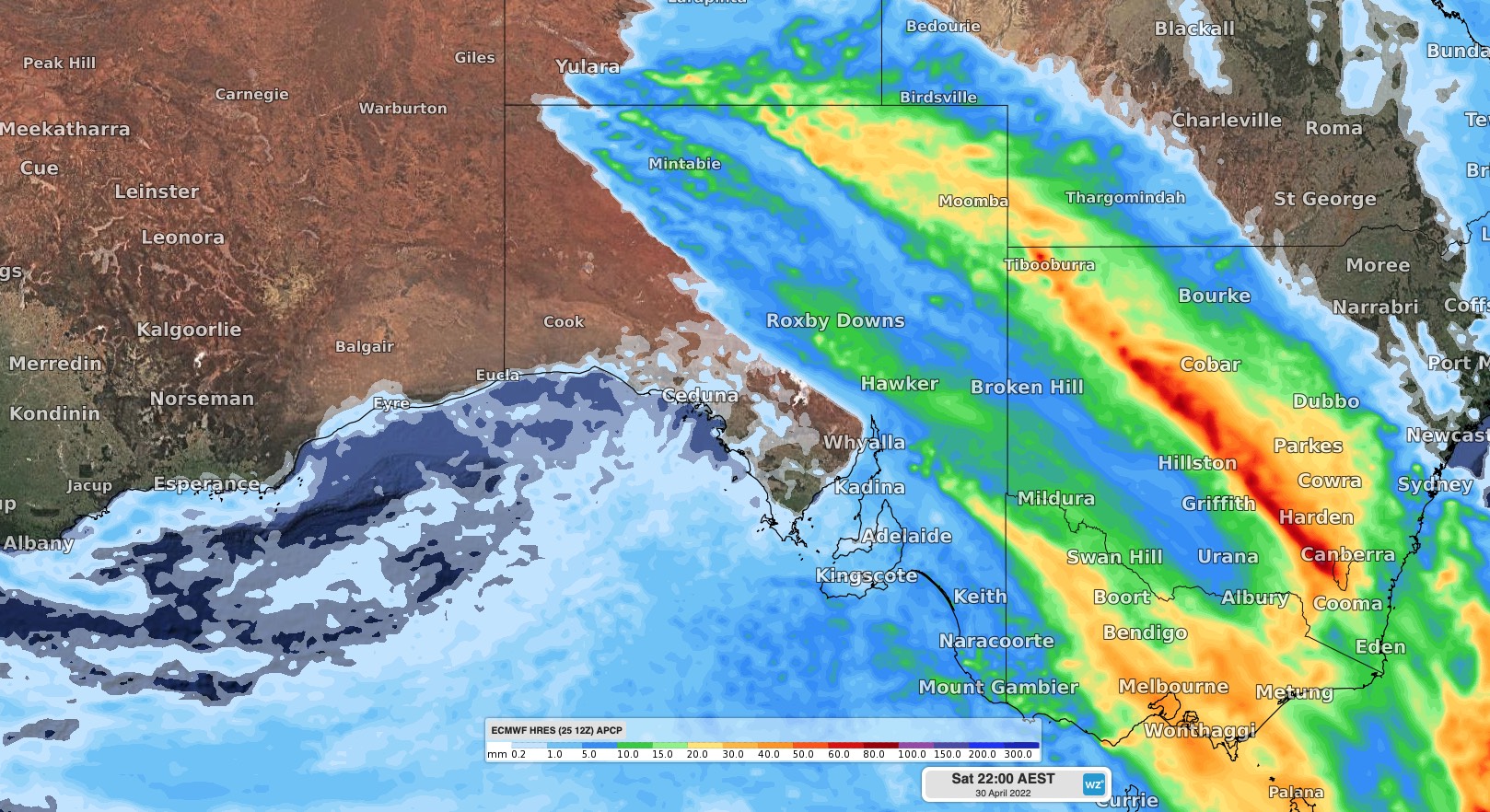 Image: Forecast accumulated rain on Friday (top) and Saturday (bottom) according to the ECMWF model.
There may also be a few thunderstorms over the state's southeast on Saturday as a pool of cold air moves through in the wake of the front, causing a brief period of atmospheric instability.
Weatherzone's flood risk system 
We have developed a flood risk system which accurately determines rainfall intensity at any given point along your mine site, catchment, road or railway.  
The system uses radar technology which typically scans every 6-10 minutes, sending your business regular alerts or updates for your specific mine site or railway using geofencing technology.
 Will the flood event subside, continue or worsen? The rainfall risk system is used in combination with Opticast™, an industry leading forecast system which forecasts rainfall intensity and accumulation at your location.  
Weatherzone also provides businesses with long term rainfall forecasting solutions out to 6 months, which allows businesses to plan well in advance and reduce the impact on day-to-day operations. For more information, please contact us at business@weatherzone.com.au.