Sydney is having one of its rainiest years on record based on the number of rain days in the city since the start of 2022.
In an average year, Sydney would register rain on 88 days between January and July and around 162 days over the entire.
So far in 2022, the city has already seen 123 days of rain, making this Sydney's 4th rainiest year-to-date in records dating back to 1859, based on the number of rain days. Only three other years have had more than 123 rain days in Sydney between January 1 and July 25:
1890 with 136 days
1893 with 130 days
1989 with 125 days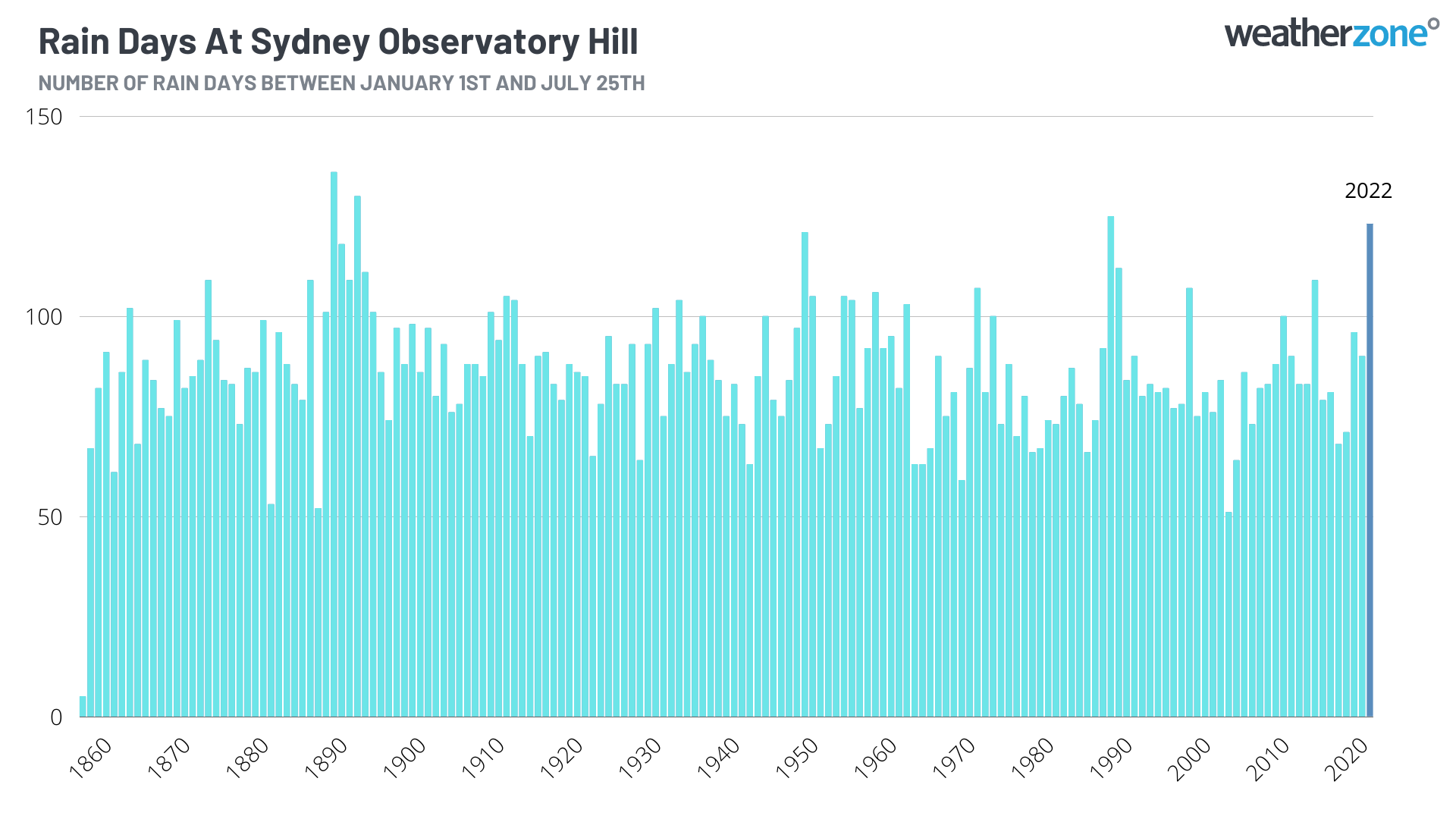 A combination of La Niña, a predominantly positive Southern Annular Mode, abnormally warm water in the Tasman Sea and relentless rain-inducing weather systems have been responsible for the prolific rain in Sydney this year.
But while this has been Sydney's 4th rainiest year-to-date on record based on rain days, it is by far the wettest on record based on accumulated rainfall.
As of 9am on Monday, July 25, Sydney had received 1947.4mm of rain since the beginning of 2022. This is more than 200mm above the previous wettest year-to-date on record, which was 1728.6 mm to the same date in 1950.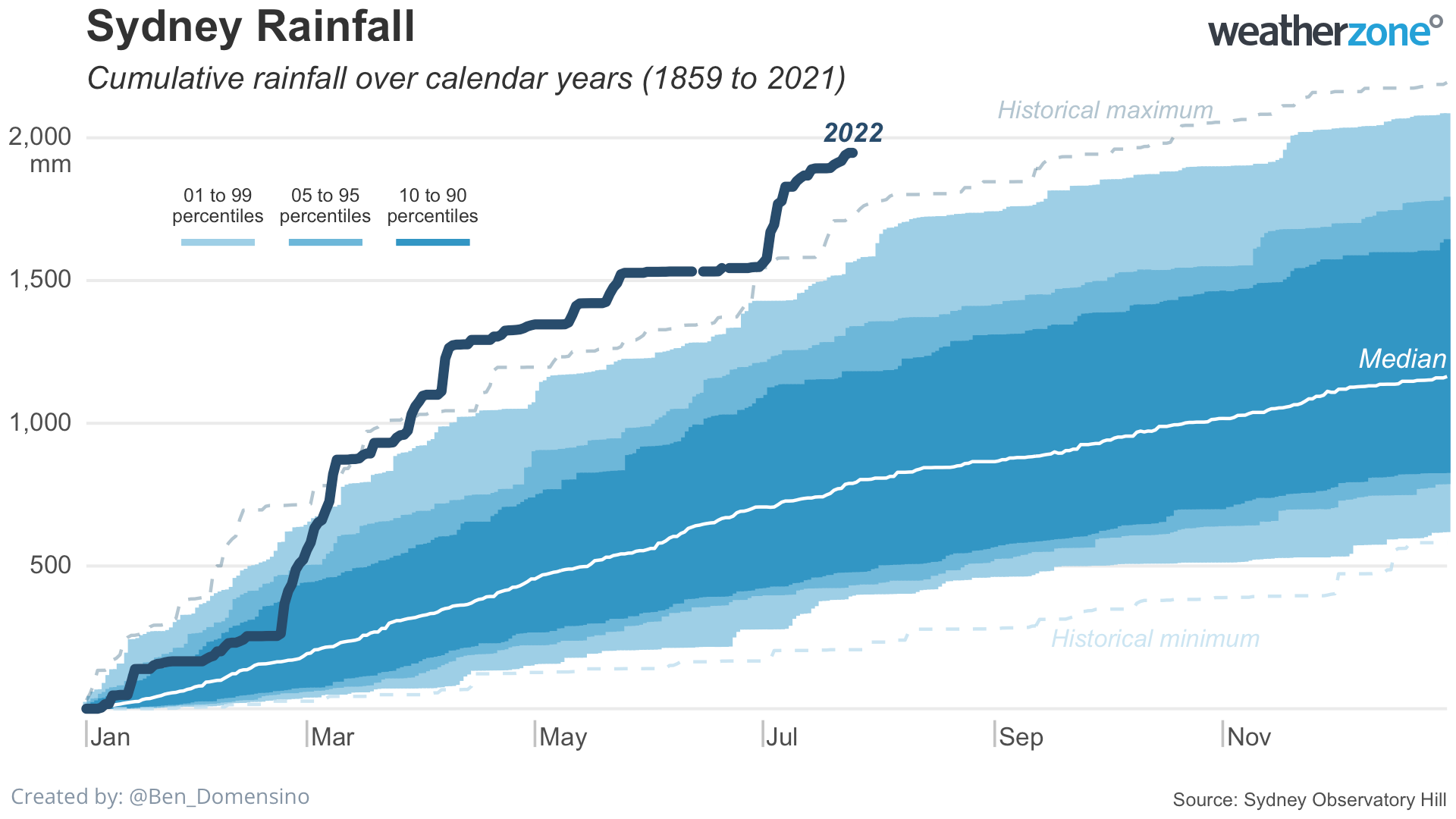 For more information on Weatherzone's seasonal rainfall forecasts and heavy rainfall alerts, please contact us at business@weatherzone.com.au.