Adelaide was trapped beneath a thick layer of fog and low clouds this morning, reducing visibility and delaying transport across the city.
A combination from moisture evaporating after yesterday's rain and light winds allowing the temperature to cool last night provided the ideal conditions for fog to spread over Adelaide.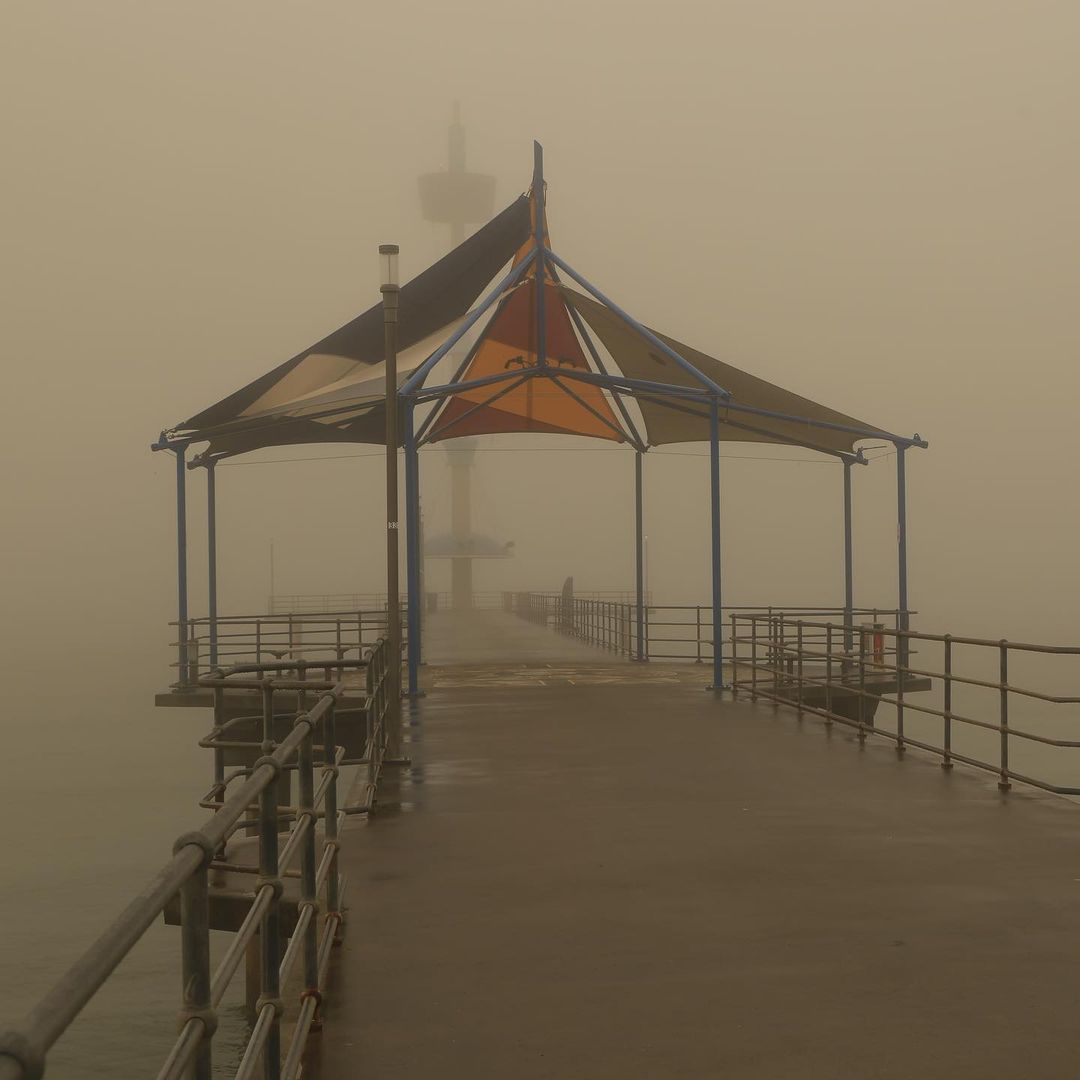 Image: Tuesday morning's fog at Brighton, SA. Source: @majella_photo_art / Instagram
As the sun rose over SA this morning, fog was shrouding large areas in and around Adelaide.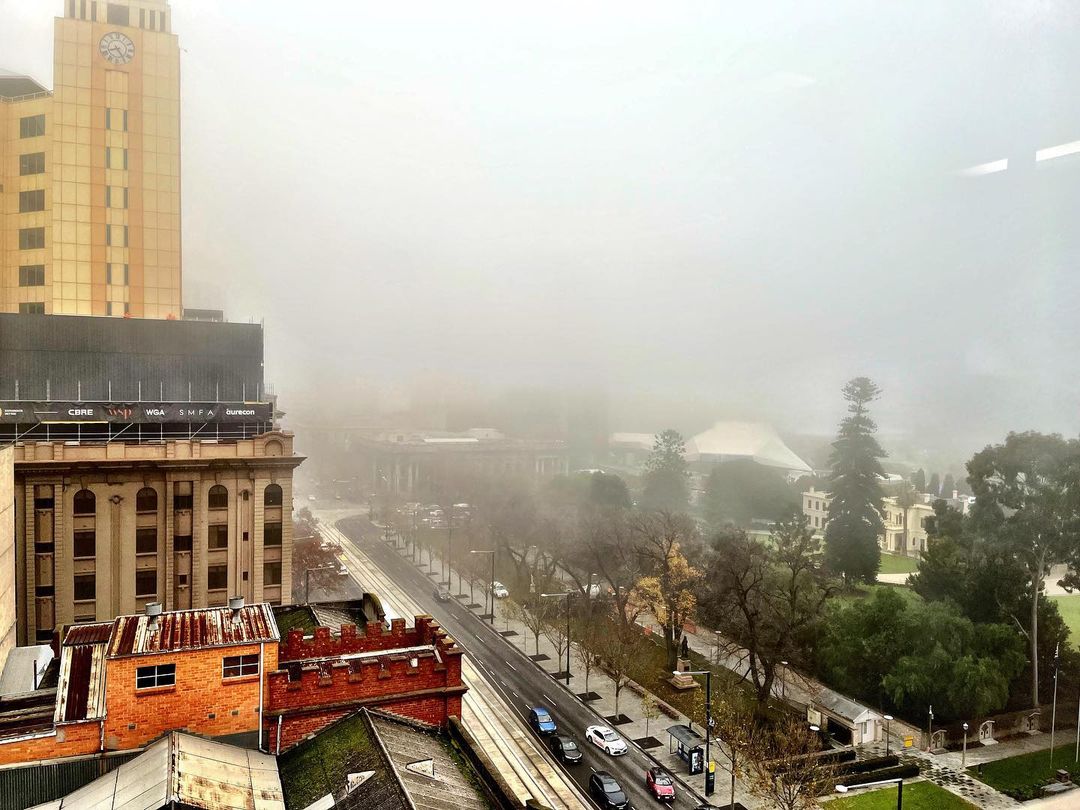 Image: Fog in Adelaide on Tuesday morning. Source: @davidpacker
Visibility at Adelaide Airport was reduced to around 100 metres at 6am, which caused a number of early flights to be cancelled.
A foggy start for #Adelaide, including #Adelaide Airport. A chance of showers developing later this morning and continuing into the afternoon.https://t.co/vcTg3pO6IB pic.twitter.com/woFpeF0M6z

— Bureau of Meteorology, South Australia (@BOM_SA) July 11, 2022
The Bureau of Meteorology also issues a Road Weather Alert on Tuesday advising people to slow down and take extra care when driving in reduced visibility.
Image: Reduced visibility made some roads difficult to navigate in the early hours of Tuesday morning, prompting a road weather alert from the Bureau. Source: @willswindow / Instagram
Rising temperatures and wind have already caused the fog to start clearing across Adelaide, with visibility back up to 2,700 metres at the airport by 9am.
Adelaide Airport usually experiences around five fog days per annum, while July is the most likely month to see fog in the city.
Fog is a major hazard to aircraft because it impairs visual enroute navigation. It is also an inconvenience to aviation traffic because it can cause delays, disruptions or closures of airports. 
Weatherzone provides a range of fog forecasting and alerting tools to the aviation industry, which enables businesses to plan for fog, minimising disruptions and ensuring safety.  
Weatherzone understands the aviation industry and the complex and stringent requirements in place, as well as the need to ensure operational efficiency is maximised. 
We provide a wide range of products and services that suit airports (ground operations), small regional carriers and some of the world's biggest airlines alike. 
Whether the focus is on ground safety, optimising schedules, reducing diversions or managing logistics, Weatherzone's Aviation services can help. For more information, please contact us at business@weatherzone.com.au.