Dangerous thunderstorms are pummelling flood-affected parts of southeast Qld and northeast NSW this morning, with more on the way later today.
Just days after being hit by record-breaking rain and flooding, parts of southeast Qld and the far northeast corner of NSW are being hit by intense thunderstorms on Thursday morning.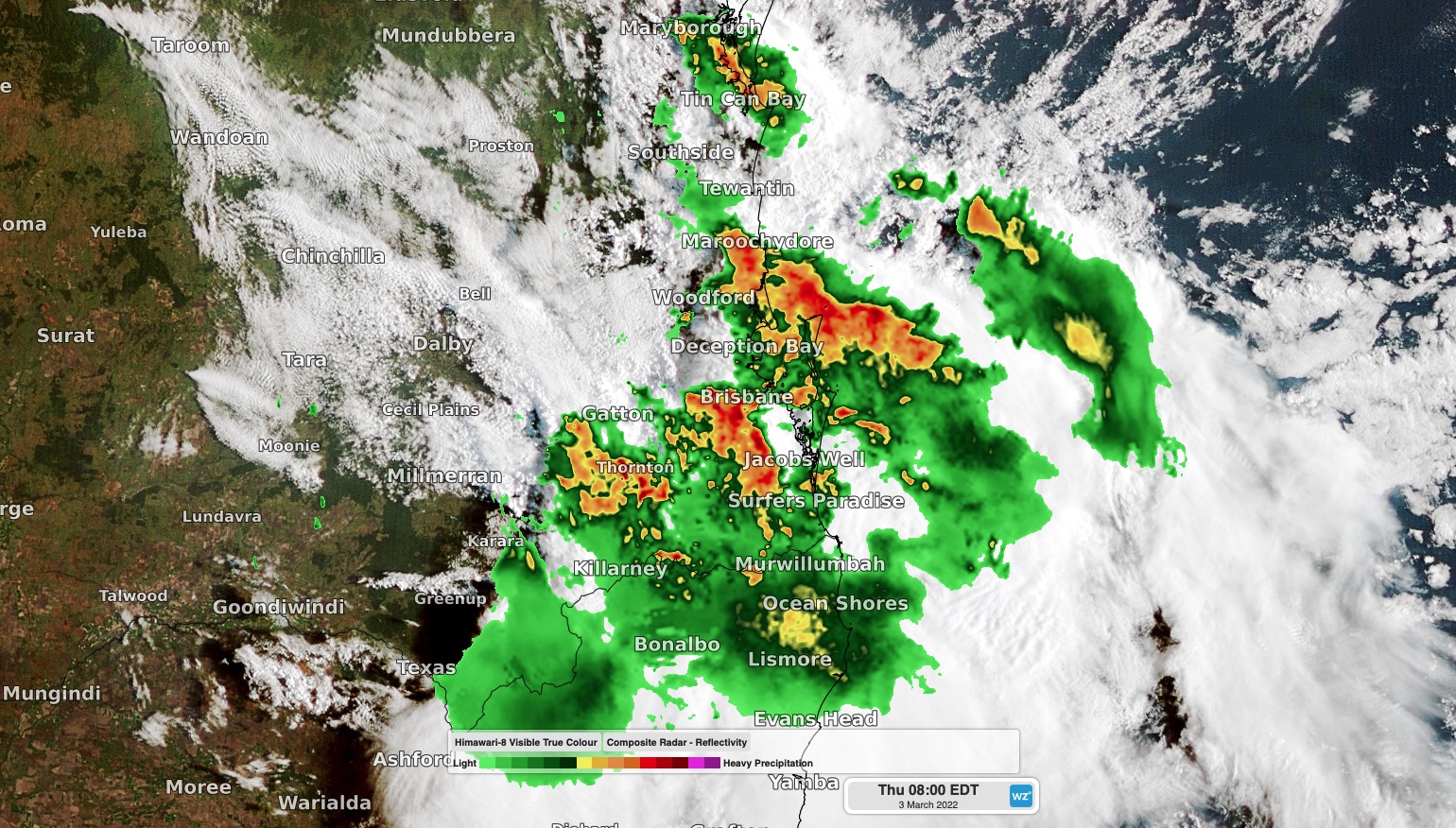 Image: Composite radar/satellite showing severe storms over southeast Qld on Thursday morning.
The storms started further inland on Wednesday afternoon and continued overnight, in response to an upper-level low pressure trough moving over southern Qld.
On Wednesday, a wind gust of 93 km/h was recorded at Dalby Airport shortly after 7pm and 5cm hail was observed at Windera just before 8pm.
The severe storms continued into Wednesday night in the unstable atmosphere, producing 5 to 6cm hail near Inglewood shortly after midnight, and 66 mm of rain in the 30 minutes to 3am at Woodford.
As the sun rose on Thursday morning, storms were rumbling through southeast Qld and far northeast NSW, affecting Brisbane, the Sunshine Coast and parts of the Gold Coast.
Brisbane registered 54mm of rain on Thursday morning, with 47.2mm falling in the half hour to 7:30am local time.
Showers and thunderstorms will continue to develop over parts of southeast Qld and northeast NSW on Thursday and some of these storms will be severe.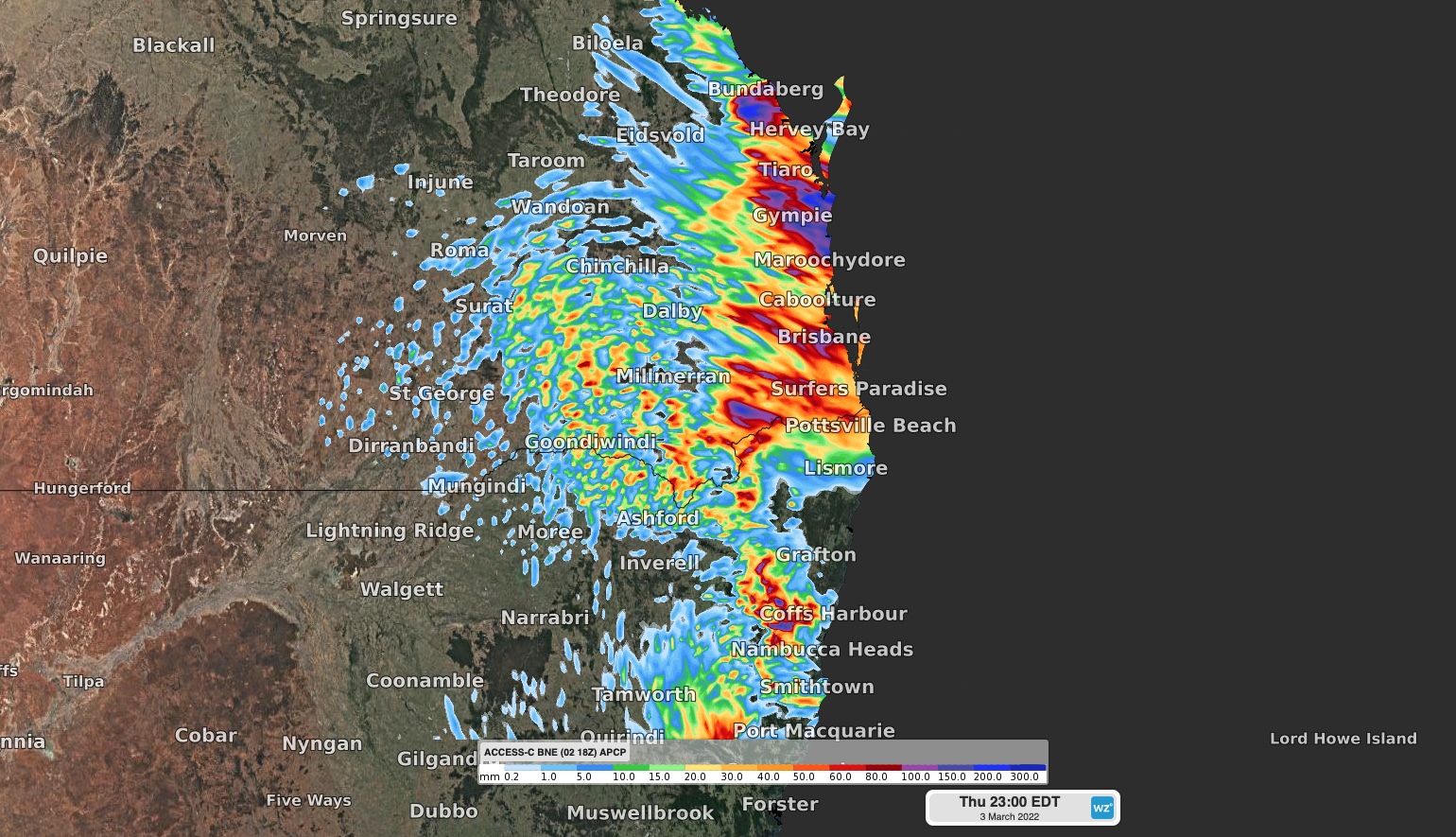 Image: Forecast rainfall on Thursday, according to the ACCESS-C model.
Moderate to major flood warnings are also still in place in both states following heavy rain over the past week. Be sure to check the latest thunderstorm and flood warnings if you're in southeast Qld or northeast NSW on Thursday.
Weatherzone's technology uses Titan Tracks and Weatherzone's own Dangerous Thunderstorm Alerts (DTAs) to send customers alerts of imminent severe weather 30 minutes in advance. The high precision alerts have the ability to alert on the customers' registered address, allowing them sufficient time to take action.  
DTAs work by measuring the frequency of lightning flashes, which directly correlate with the severity of the weather in the form of heavy rain, damaging winds, large hail or tornadoes. Titan Tracks the storms direction and speed, with the system alerting based on Titan and DTAs.  
Weatherzone's storm tracker provides businesses with a full situational awareness of weather threats. Including the alerts, real time lightning, DTA's, Titan Tracks, radar, satellite, weather, fire, gridded observations and custom overlays.  
We can also alert for other weather perils, such as flooding rainfall, damaging winds and tropical cyclones. For more information, please contact us at business@weatherzone.com.au