At least six waterspouts were spotted near Port Kembla on Saturday, as a heavy line of rain came close to one of NSW's busiest ports. 
The waterspouts lingered off the coast between Wollongong and Shellharbour for more than five minutes clearly visible to onlookers ashore.  The video below captures the surreal sight of the six waterspouts spinning off the Illawarra coast over the weekend.  
Video: Waterspouts at Shellharbour on Saturday, March 26. Source:@southernskyimagesau 
 A band of rain developed off the Illawarra coast in NSW on Saturday as winds converged above a pool of unusually warm water in the western Tasman Sea.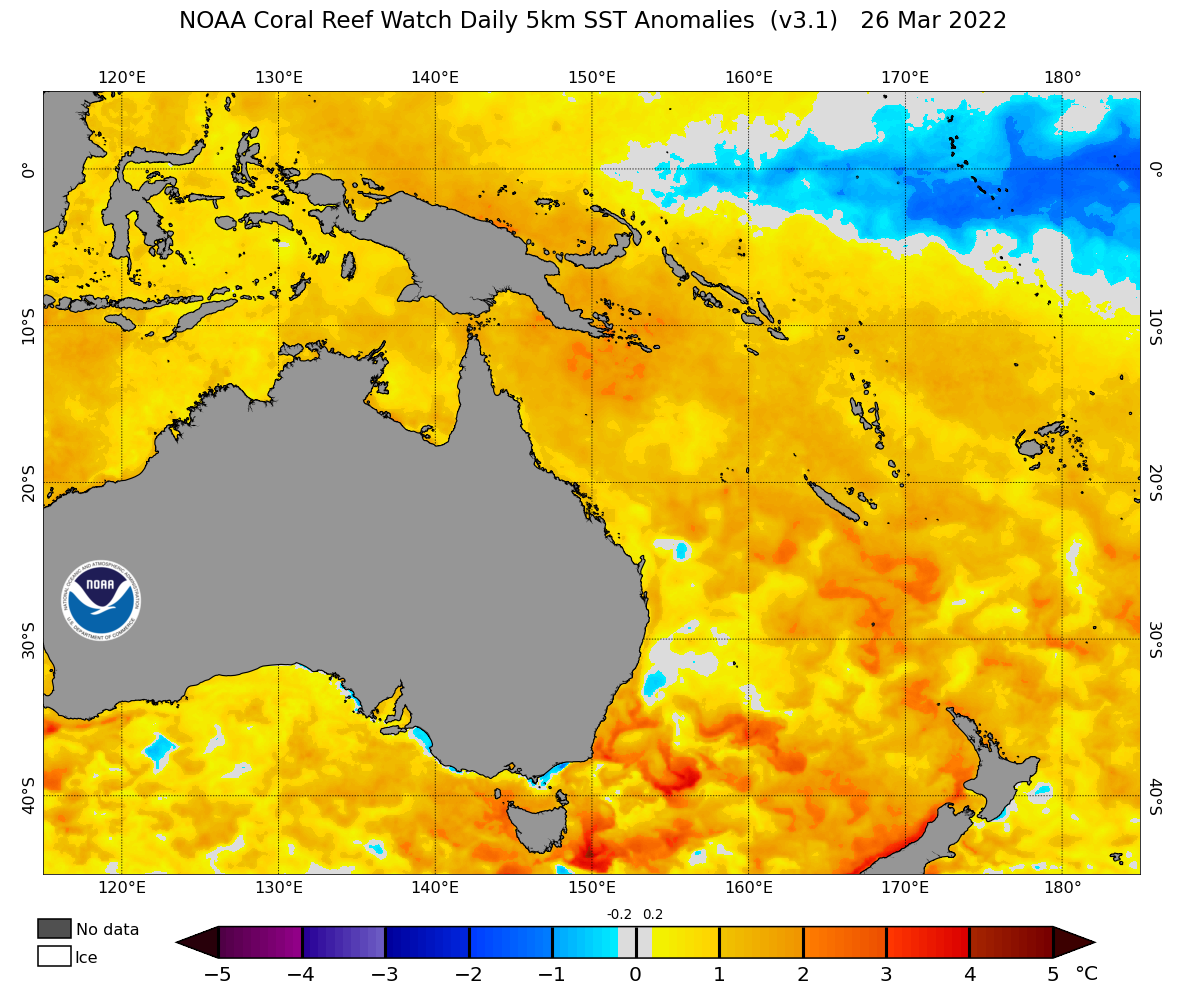 Image: Sea surface temperature anomaly on Saturday, March 26, 2022, showing unusually warm water along the NSW coast. Source: NOAA
This convergence line caused rotation in the low levels of the atmosphere, allowing small columns of spinning air to develop beneath the clouds. The convergence line was so long and well-defined that it gave rise to at least six concurrent waterspouts, which could be seen from Wollongong, Port Kembla and Kiama.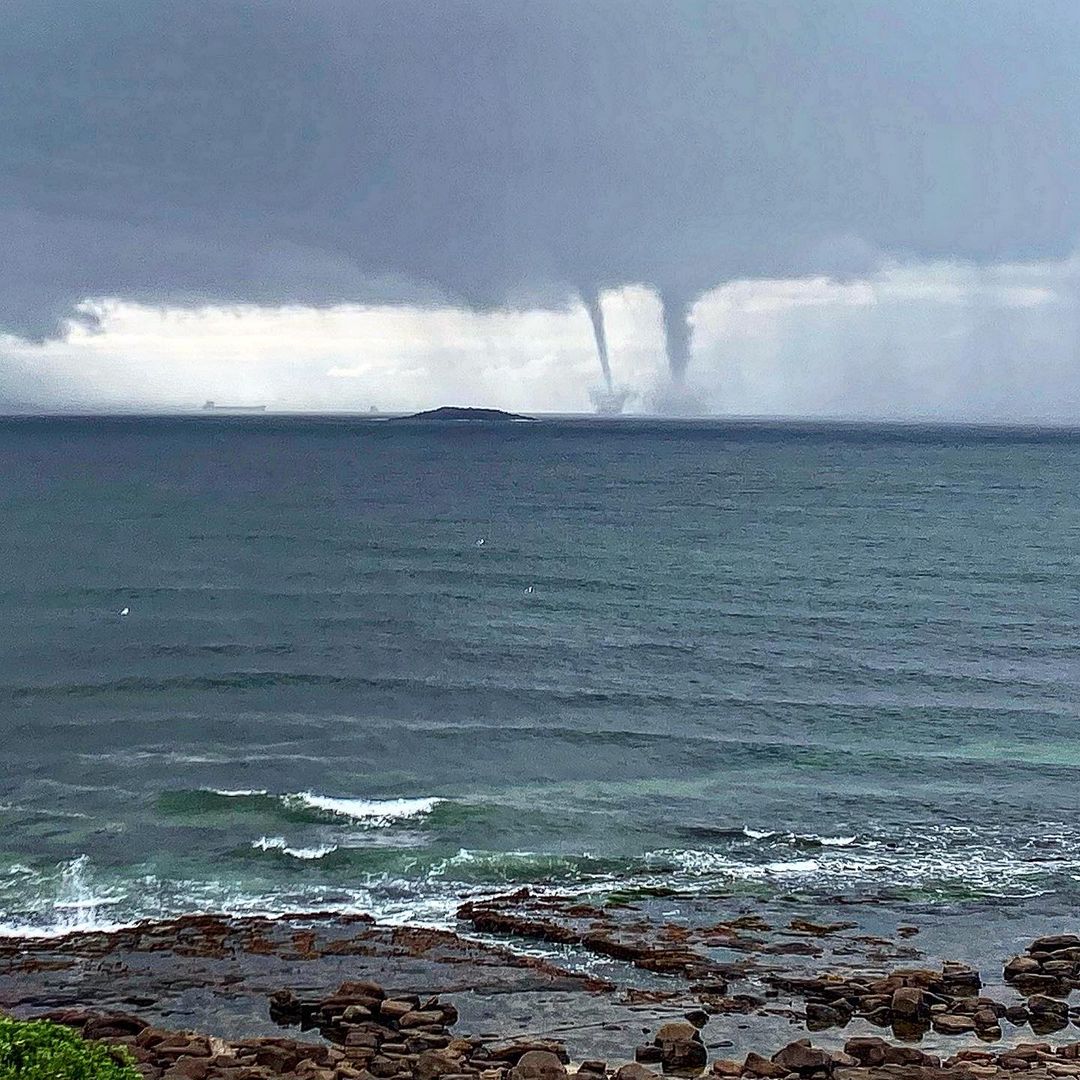 Image: Double-waterspot seen from Port Kembla on Saturday. Source: @kalemhawke / Instagram
Waterspouts are most common along the NSW and QLD coast in Australia, particularly in autumn and winter when the land is cooling down, but the sea remains warm. 
What is a waterspout?  
A waterspout is a spinning funnel of water, air and cloud which connects with both the sea and the sky, while tornadoes connect with the land and the sky. While waterspouts are weaker than land-based tornadoes, they are still dangerous to ships moving in and out of NSW ports. 
Waterspouts are dangerous 
Waterspouts pose a risk to port operations and shipping with winds inside the rapidly rotating column possibly exceeding 100 kilometres per hour. These winds can cause significant damage to ships, disrupting shipping and port schedules not only in Australia, but around the world.  
Waterspouts are also associated with large seas, hail and frequent and dangerous lightning.  
More wild weather on its way 
Looking ahead, the low-pressure system which is causing heavy rainfall across southeastern QLD and northeastern NSW is expected to drift further south in the coming days. This low will whip up damaging winds and large swell extending over a broad area of the NSW coastline later this week. 
Weatherzone meteorologists will be watching as this system evolves in the coming days, for more information, please contact us at business@weatherzone.com.au.