Sydney has just surpassed its long-term annual average rainfall after copping an overnight deluge, setting a new record for the fastest time to amass a year's worth of rain in the city.
The Sydney Observatory Hill weather station received 114.8 mm of rain during the 24 hours to 9am on Thursday, April 7. This was the city's highest daily total since February 2020 and it is close to the April long-term monthly average of 126.5 mm.
This latest deluge brings Sydney's running annual total for 2022 up to 1226.8 mm, surpassing the city's long-term annual average of 1213.4 mm.
This is the first time on record that Sydney has reached its annual average rainfall by April 7, beating the previous record by a month. The old record was May 6 in 1890.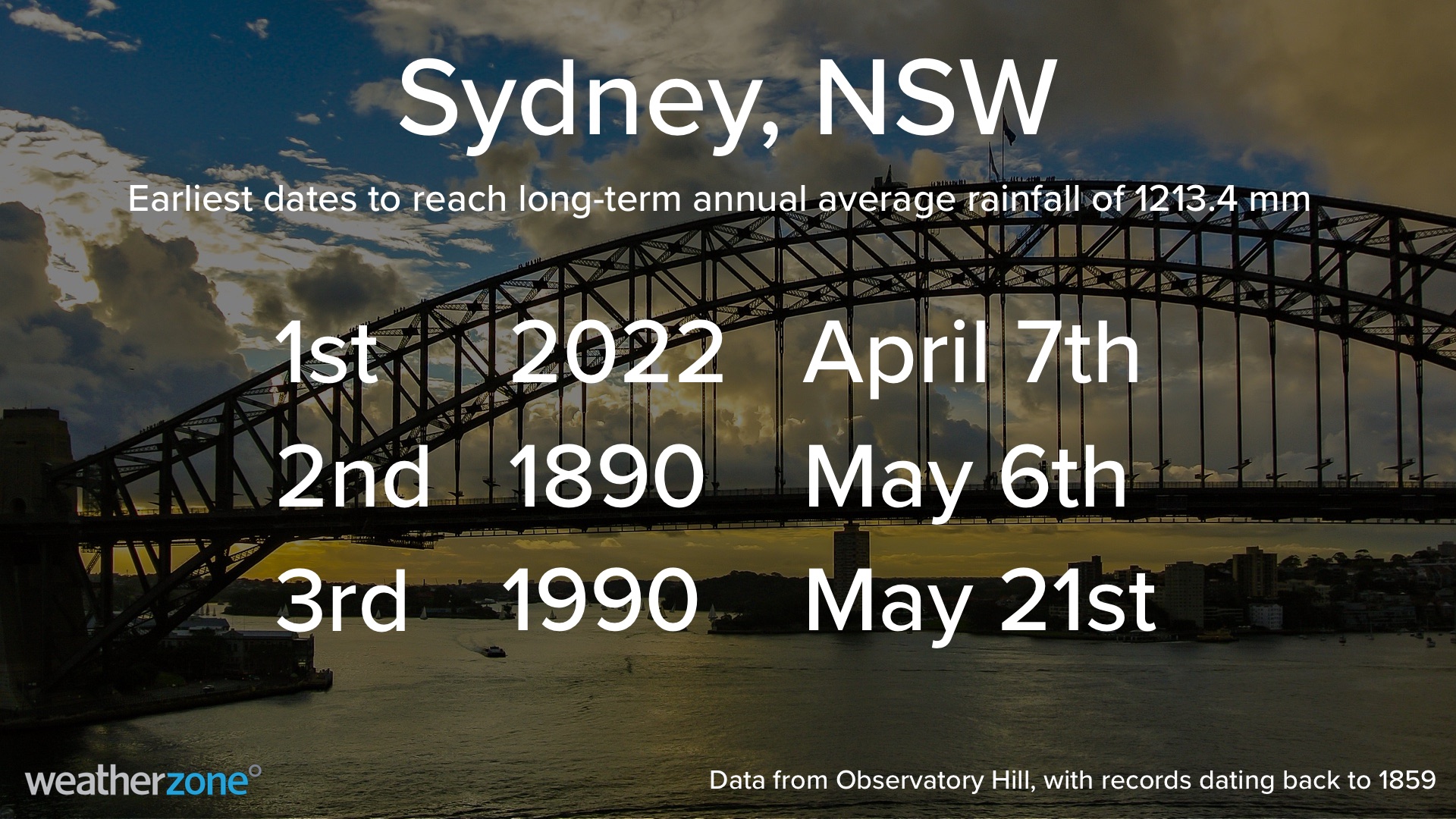 Amid this unprecedented wet start to 2022, Sydney also notched up its wettest March on record and its wettest 16-day period on record between late-February and early-March.
Only time will tell is 2022 can challenge Sydney's wettest calendar year on record, which was 2194.0 mm in 1950.
This year's prolific rain has been caused by a series of atmospheric rivers feeding into slow-moving upper-level troughs over eastern Australia. This repetitive wet weather pattern was also responsible for the catastrophic flooding in northeast NSW and southeast QLD in February and March.
Heavy rain will continue to affect Sydney and other areas of eastern NSW during the next 24 to 48 hours. You can check the latest weather and flood warnings here. For more information on Weatherzone's heavy rainfall, solar and wind forecasting, please contact us at business@weatherzone.com.au.