Late on Thursday afternoon, a dense fog crept over the NSW Southern Highlands neighbourhood of Weatherzone meteorologist Jess Miskelly.
Or wait a second, was that just low cloud?
That might sound like a meaningless distinction to many of you – a bit like arguing whether Anzac cookies and Anzac biscuits are different things, when obviously, they are the same delicious snack with different names.
But it turns out that low cloud and fog are actually two different things.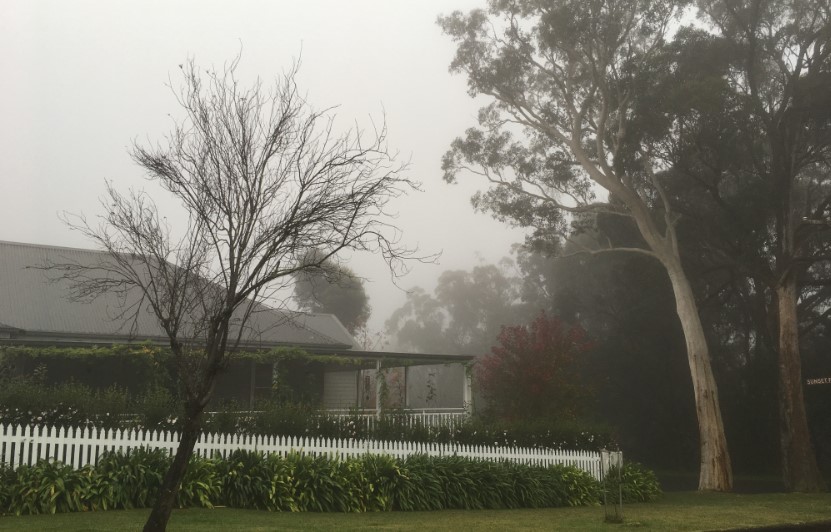 Image: Is that a white picket fence or a fence with white pickets? Source: Jess Miskelly.
Fog and low cloud might look the same. They might feel the same. They might create the same sensation of damp and gloom, but that doesn't mean they are the same.
The most common type of fog we experience in Australia is what's known as "radiative fog". It forms only at night, or at dusk or dawn, when air near the ground cools to saturation, hence forming "cloud".
So your typical radiative fog happens when moisture is trapped in a small layer near the ground.
Ground-level cloud has different origins. It occurs when the atmosphere is so moist that the cloud literally extends to the ground when it rains. So basically, cloud which you might normally see at higher levels extend all the way to your front yard.
Like we said at the top of the story – similar effect, different causes.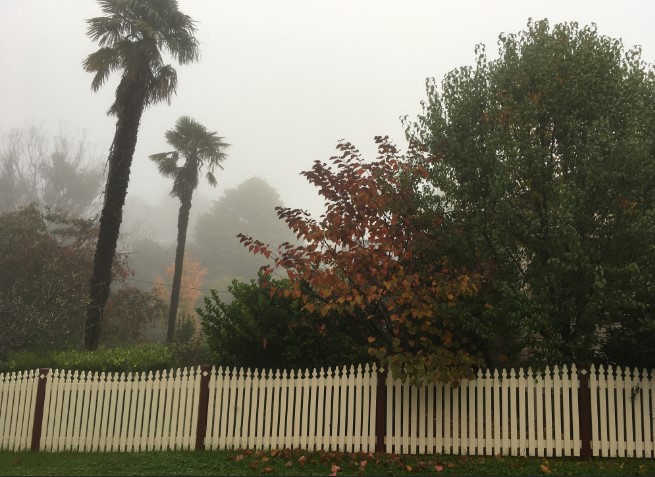 Image: If you didn't have the foggiest whether this was cloud or fog before reading this story, your mind should now be clear. Source: Jess Miskelly.
Fog, low cloud and the aviation industry
Weather has an enormous impact on the aviation industry all around the world. Fog, heavy rainfall, low cloud all decrease visibility and make it difficult for aircraft to take off and land on the runway.  
Image:  Low cloud at Cairns airport on Monday, April 25. Soucrce: @chookys68
While thunderstorms, strong cross winds and wind shear can generate serious disruptions to flight schedules or flight diversions.  
How can Weatherzone help the aviation industry?  
Weather has a significant and wide-ranging impact on aviation, and poor management of meteorological elements can have devastating effects upon safety, operating costs and reputation. 
Weatherzone understands the aviation industry and the complex and stringent requirements in place, as well as the need to ensure operational efficiency is maximised.  
We provide a wide range of products and services that suit airports (ground operations), small regional carriers and some of the world's biggest airlines alike.  
Whether your focus is on ground safety, optimising schedules, reducing diversions or managing logistics, Weatherzone's Aviation services can help you. For more information, please contact us at business@weatherzone.com.au.