Today is the first day of winter in the Southern Hemisphere and for much of Australia, the season has arrived with a timely polar blast. So, who endured the lowest temperatures in Australia on the first morning of winter?
The map below shows the lowest temperatures recorded at official weather stations on the morning of Wednesday, June 1, 2022.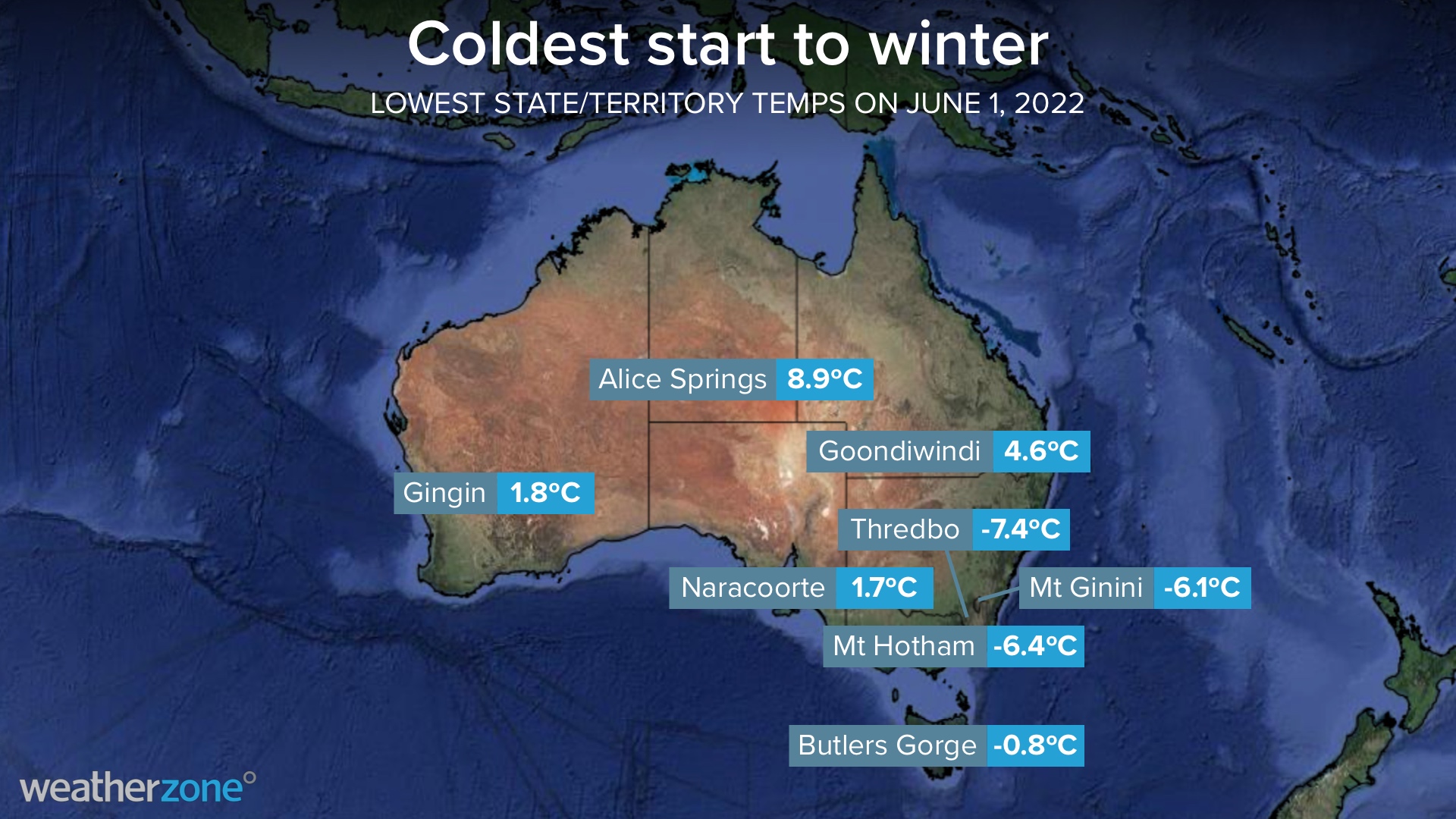 The lowest temperature in Australia was recorded at  Thredbo Top Station in the NSW Snowy Mountains, where the temperature reached -7.4C shortly after 6am. This isn't a surprise, given this is Australia's highest weather station (1957m) and the Alps have seen around half a metre of snow in the past 48 hours.
Wind chill was also making temperatures feel fittingly freezing over large areas of southern and eastern Australia on the first morning of winter.
The temperature in Sydney felt like 1ºC at 8:30am thanks to fresh to strong westerly winds blowing over the city. In Canberra, the wind chill made it feel like -5ºC around 6:30am. For more information on Weatherzone's 14 day temperature forecasts, please contact us at business@weatherzone.com.au.