A strong cold front passing through WA today will cause temperatures to plummet across southwestern WA today. The front will also elevate winds, and bring large surf to the western coastline during the next few days.
The satellite image below shows the cold front crossing the nation's southwest on Monday morning. The front is marked by the thick band of cloud over southwestern WA.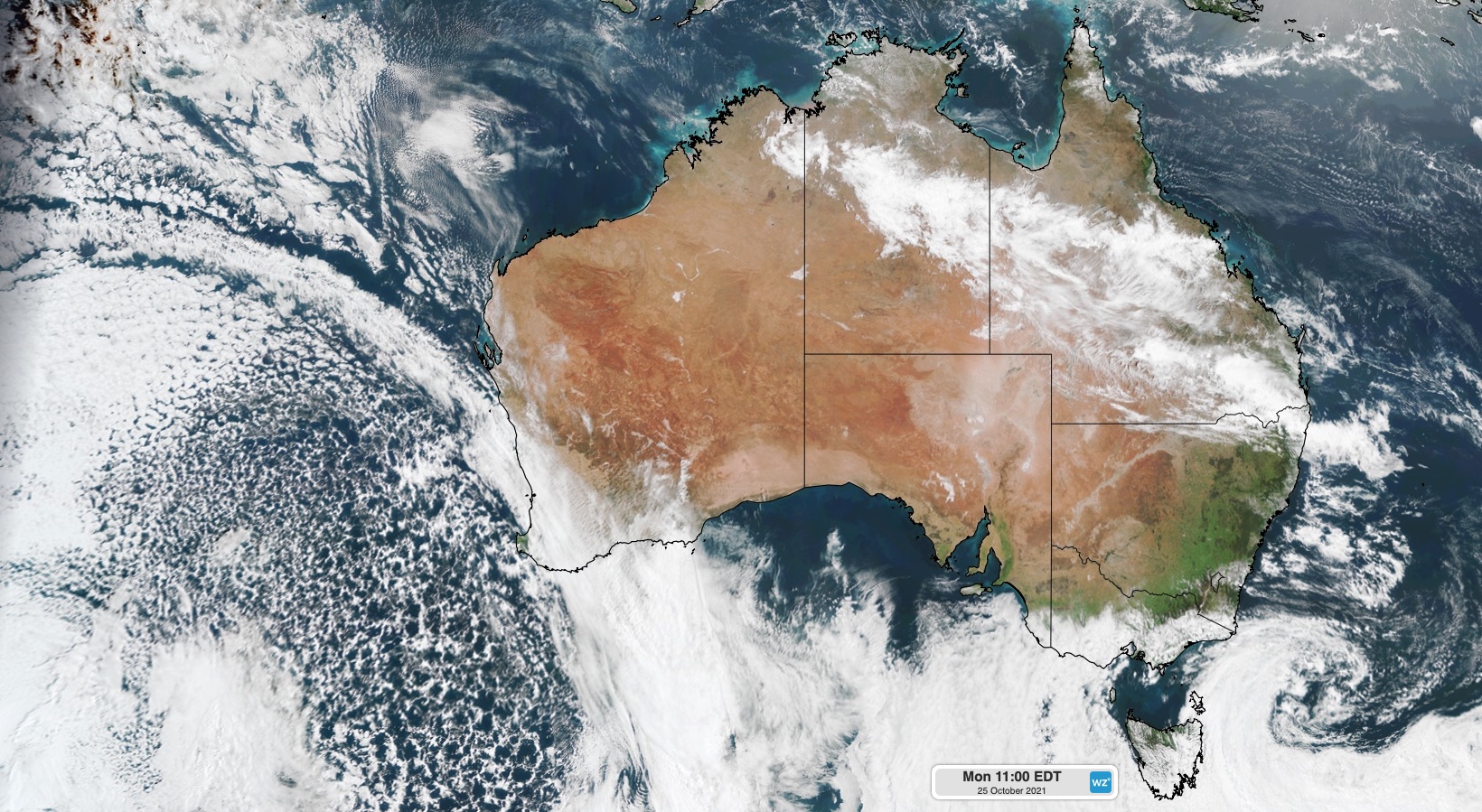 Image: Visible true-colour satellite image captured at 8am AWST on Monday by the Himawari-8 satellite.
To the south of this front is a large mass of speckled clouds, which is an indication of the very cool air on its way to WA.
The image below shows the stark contrast in airmass temperatures to the east and west of the front, with temperatures behind the front plummeting for a number of days.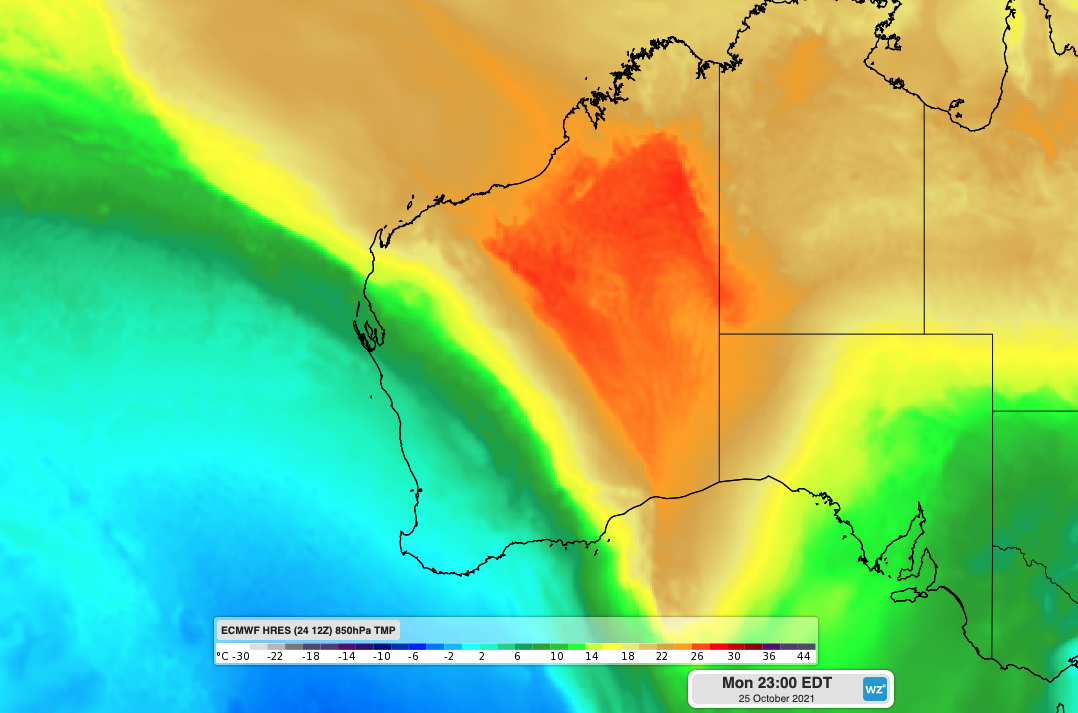 Image: Cool airmass entering southwestern WA at 8pm AWST on Monday.
Perth's maximum temperature during the next 3 days will fail to exceed 18 degrees, with temperatures 5-6 degrees cooler than the October average.
Moderate to strong west to southwesterly winds will also increase the wind chill early this week, making these temperatures feel even colder. Temperatures are set to warm up just in time for the weekend after a very cool week for the west coast.
A very long fetch of west to southwesterly winds moving over the ocean for a number of days is set to bring large waves to the southern coastline of WA. Waves of 3-4 metres are predicted for the next 2-3 days along the coastline south of Carnarvon.
In contrast to the cold air heading towards WA from the south, the state's north if experiencing hot, dry and windy conditions that are bringing Severe top Catastrophic fire danger to the states north and interior.
Severe to catastrophic fire danger is forecast for the East Pilbara Coast, West Pilbara Coast, East Pilbara Inland, Ashburton Inland, Gascoyne Inland, Goldfields, Eucla, South Interior and Esperance Shire Inland fire weather districts today.
For more information on Weatherzone's 14 day temperature, wind, cloud and rain forecasting, please contact us at business@weatherzone.com.au.