A strong cold front and a river of atmospheric moisture will interact to cause powerful winds, widespread rain and potentially severe thunderstorms in WA during the next 24 hours.
The satellite image below shows a large cloud band stretching from WA out across the Indian Ocean on Tuesday morning, reaching all the way to the Cocos (Keeling) Islands and beyond.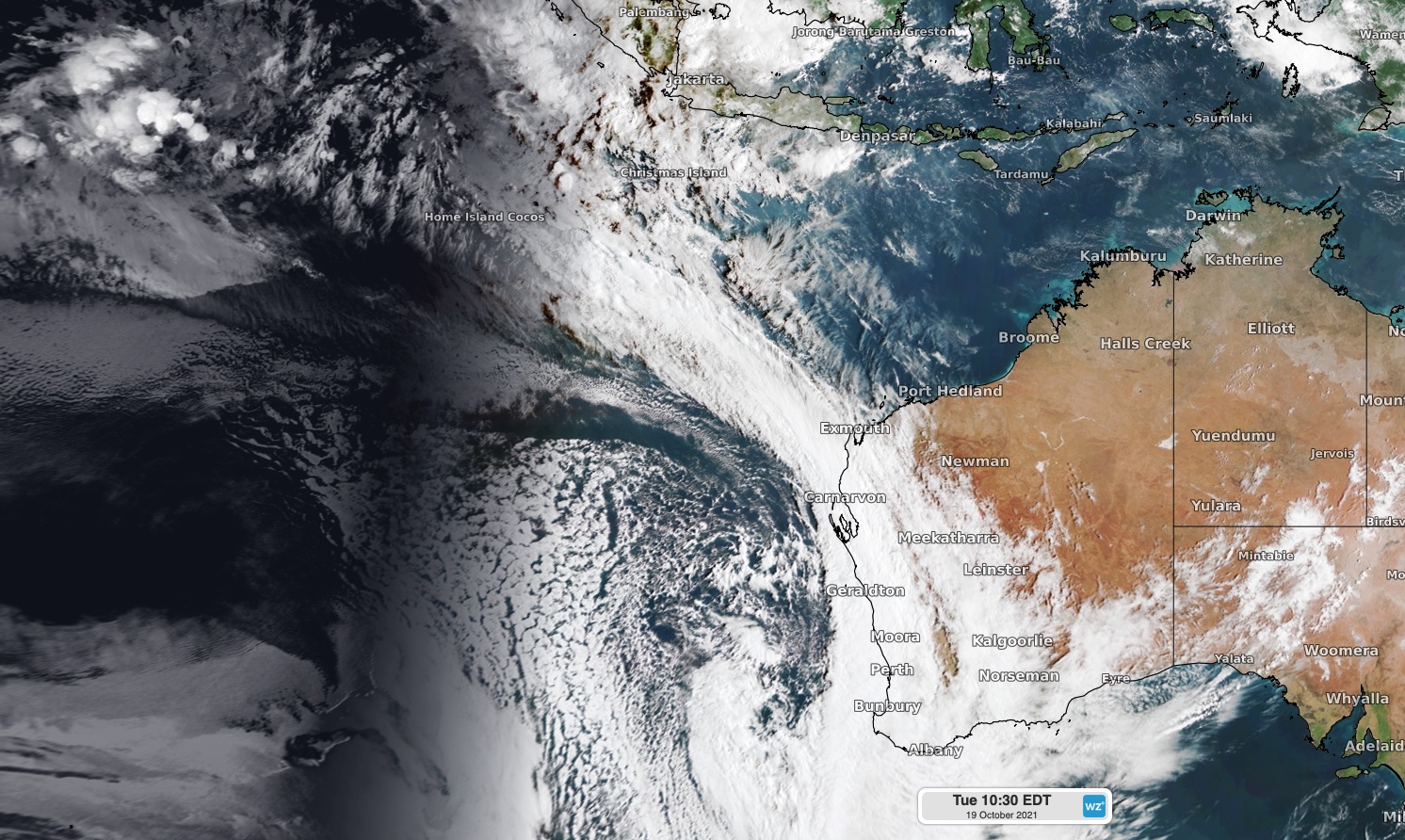 Image: Visible satellite image captured on Tuesday morning.
This cloud is forming along an atmospheric river that's carrying a large amount of moisture towards WA, where it will fuel widespread rain on Tuesday and Wednesday.
The two maps below show how much rain one computer model is predicting during each of the next two days.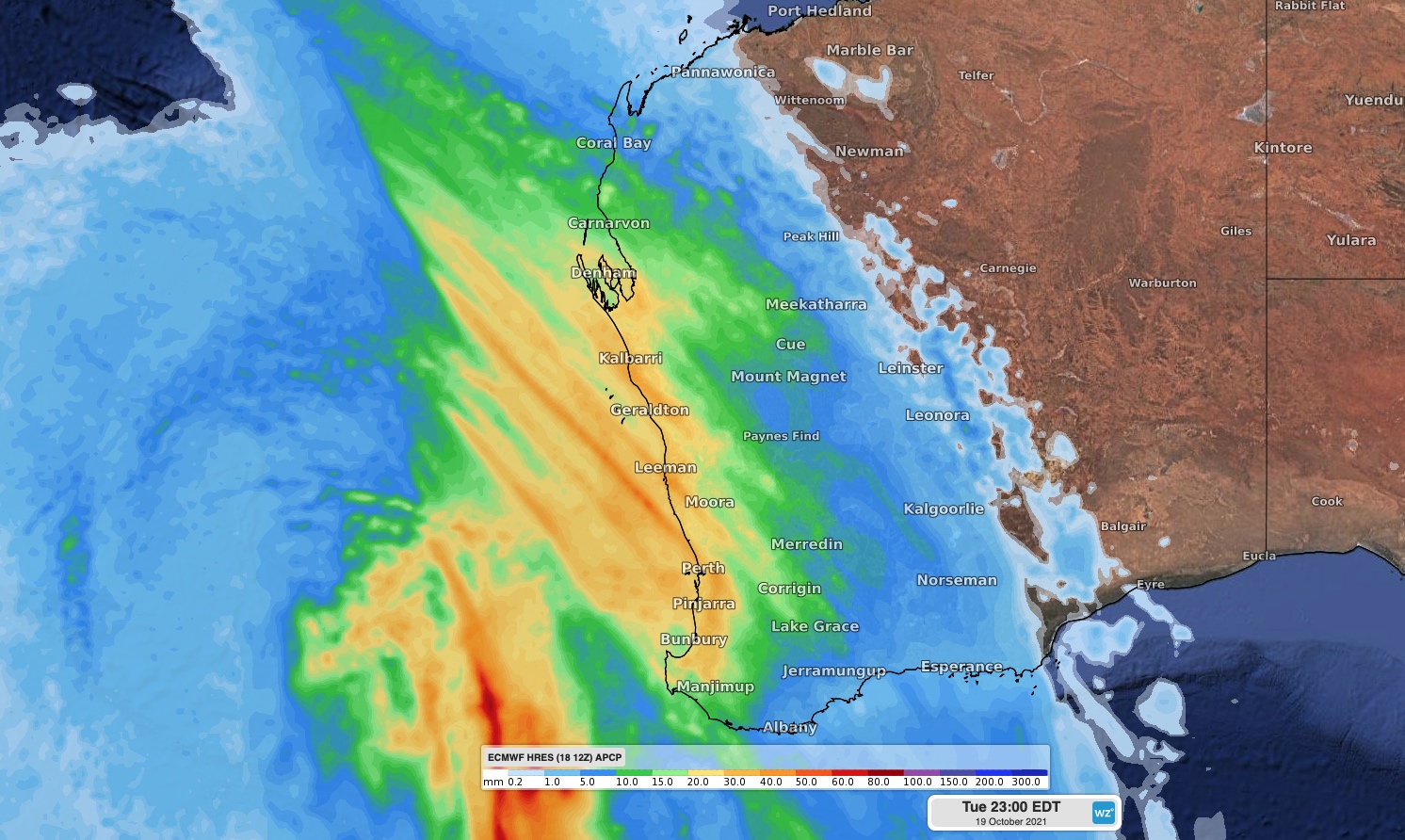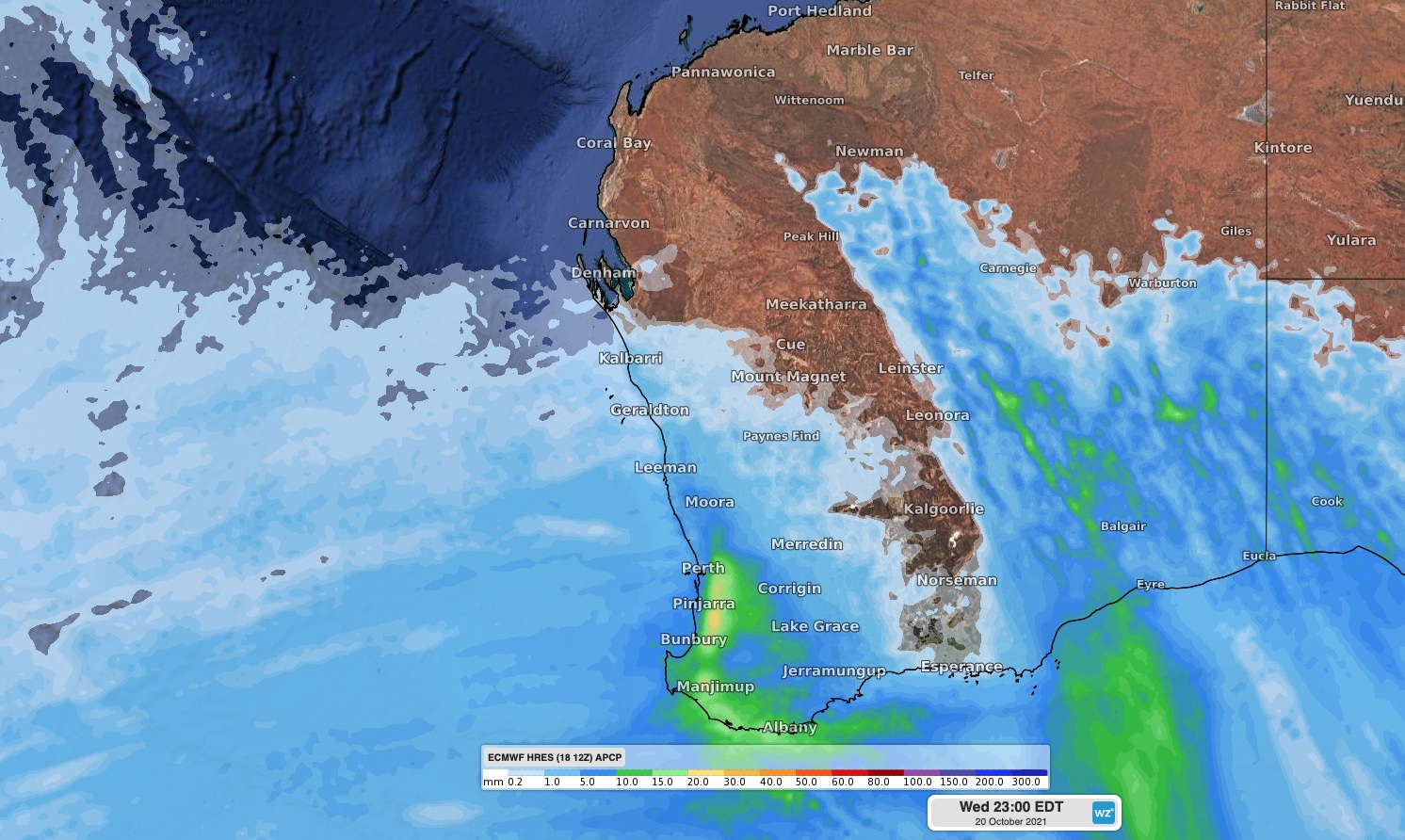 Image: Forecast accumulated rain on Tuesday (top) and Wednesday (bottom), according to the ECMWF model.
The heaviest falls from this system are likely to occur along the west coast, where 20-30mm is likely over a broad area from Kalbarri down to about Bunbury, including Perth. Some places could pick up more than 40mm, particularly along the Darling Scarp.
Isolated thunderstorms are also likely to develop to the southwest of a line running from Shark Bay to Bremer Bay on Tuesday afternoon and night. Some of these storms could become severe, with heavy rain, damaging winds and large hail all possible.
In addition to the rain and thunderstorms, the cold front and an associated low pressure system will also deliver a burst of strong and potentially destructive winds on Tuesday into Wednesday morning.
Wind speeds averaging 40 to 70 km/h with gusts above 90 km/h are expected to develop over the eastern Gascoyne, Goldfields, Eucla and adjacent parts of the South East Coastal district on Tuesday, ahead of the approaching rain band.
A stronger surge of wind will then hit the west coast on Tuesday night into Wednesday morning as a low pressure system comes barrelling in from the Indian Ocean.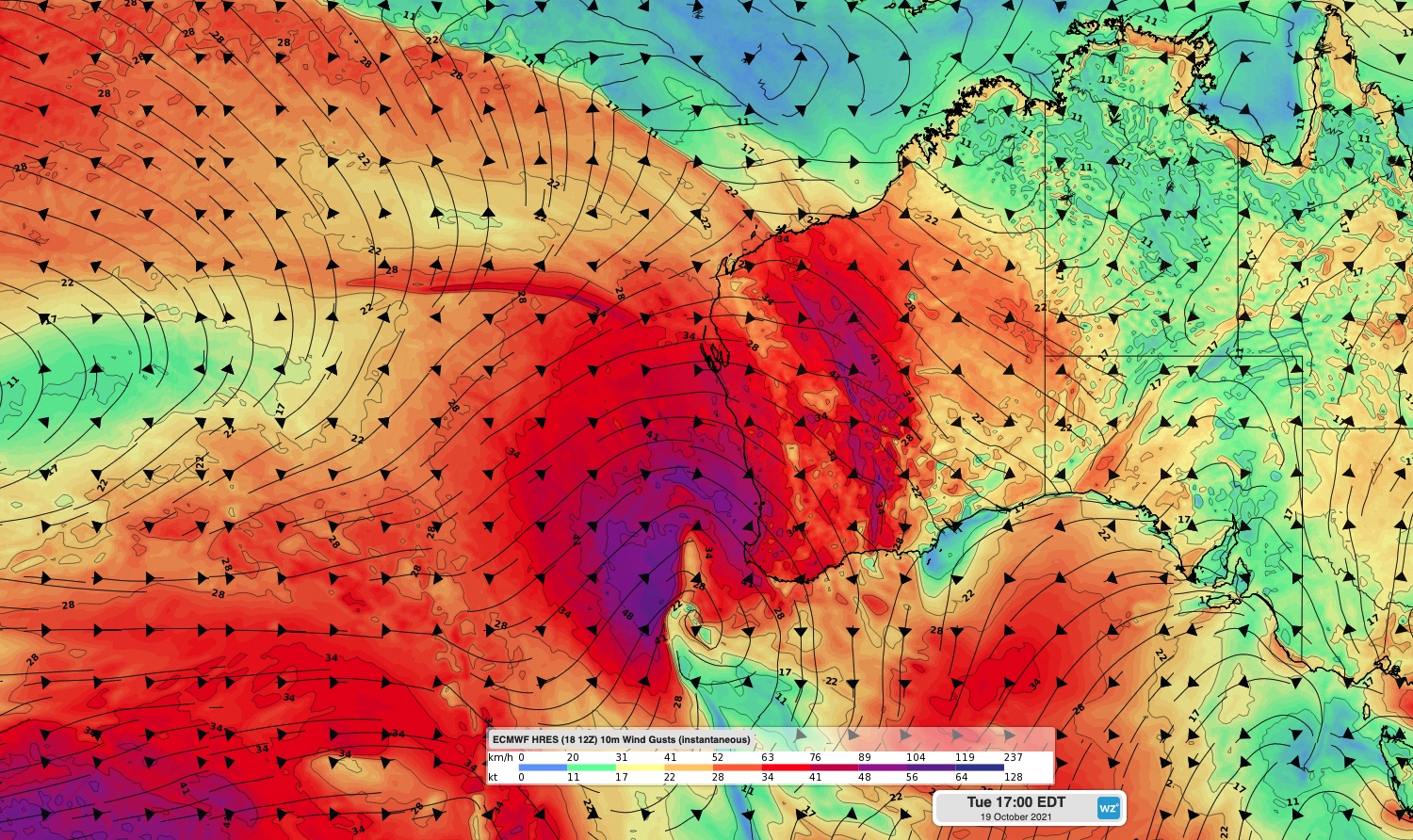 Image: Forecast wind gust speed and direction on Tuesday afternoon, according to the ECMWF model.
This second surge of winds could cause average wind speeds of 80 to 90 km/h and gusts above 125 km/h over parts of the Central West, Lower West, South West, Central Wheat Belt, Great Southern and South Coastal districts. These potentially destructive winds will ease on Wednesday morning.
The strong flow of onshore winds will cause large waves and abnormally high tides along the west coast, which could cause significant beach erosion between about Kalbarri and Cape Leeuwin.
This could be one of the strongest cold fronts of the year in terms of wind speeds along the west coast. For more information on Weatherzone's 14 day wind forecasting, please contact us at business@weatherzone.com.au.