When severe thunderstorms are already hitting parts of central Queensland at 8am, you know it's going to be a big day.
A perfect mixture of thunderstorm-producing ingredients will come together across central and southeast Queensland on Monday:
Warm and moisture-laden air near the surface will provide fuel for storm development.
Cold air aloft will create instability in the atmosphere, helping storms grow.
A surface low pressure trough will act as the trigger to initiate the storms.
Strong upper-level winds and wind shear will allow storms to 'spin' and may cause a few supercells to develop.
Storms were already firing over central eastern Queensland as the sun rose on Monday morning. A short time later, more storms had developed over the state's southeast inland.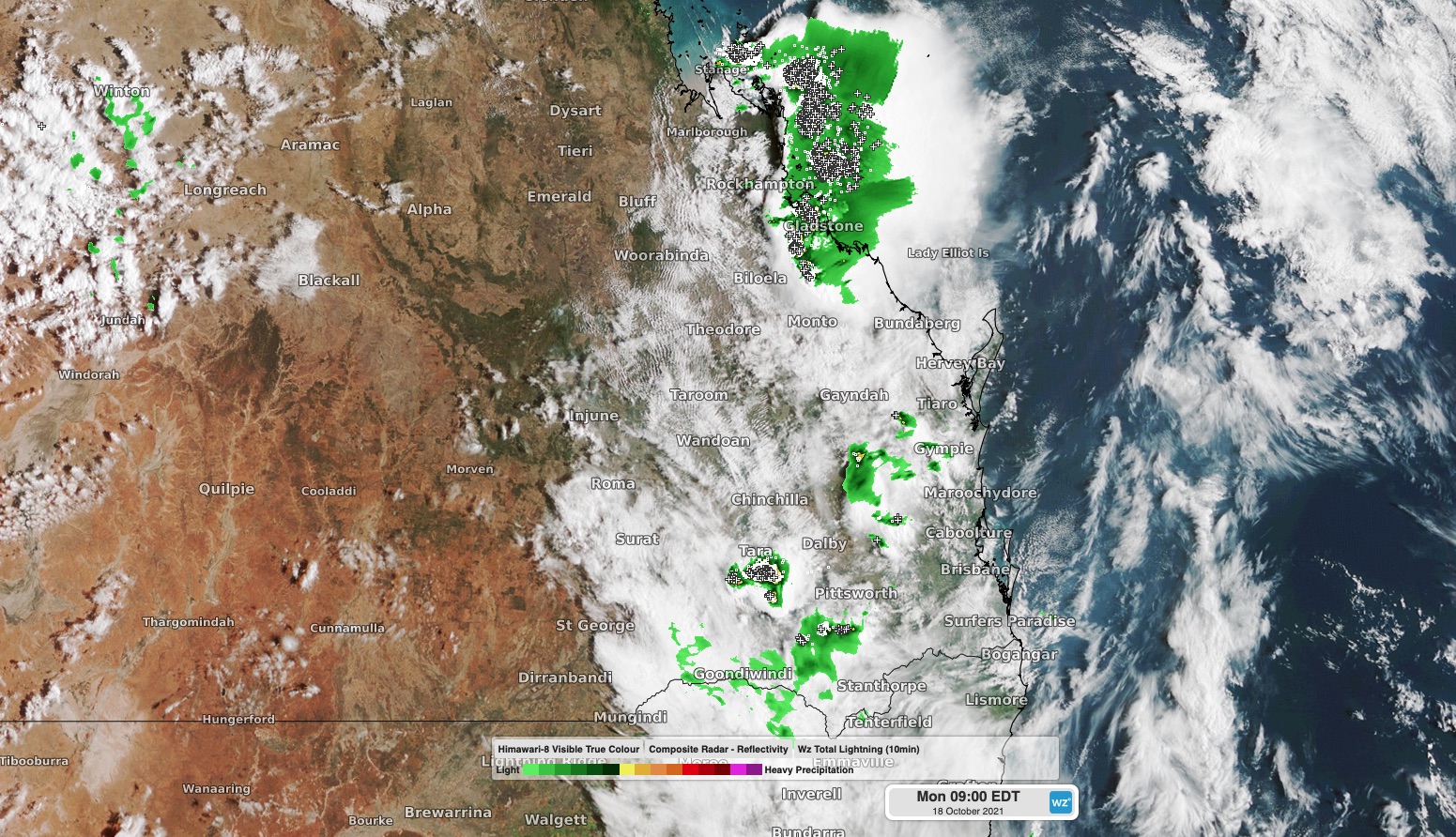 Image: Composite satellite, radar and lightning showing thunderstorms over central and southeast Queensland on Monday morning.
Showers and thunderstorms will continue to develop over a broad area of central and southern Queensland and northeast NSW on Monday, most likely between about Townsville and Tenterfield.
While severe thunderstorms are possible throughout this region, the most dangerous storms will probably occur from about Mackay to Maroochydore. Heavy rain, damaging winds and large hail are all possible with these severe storms, while destructive winds and giant hail could occur if supercells develop.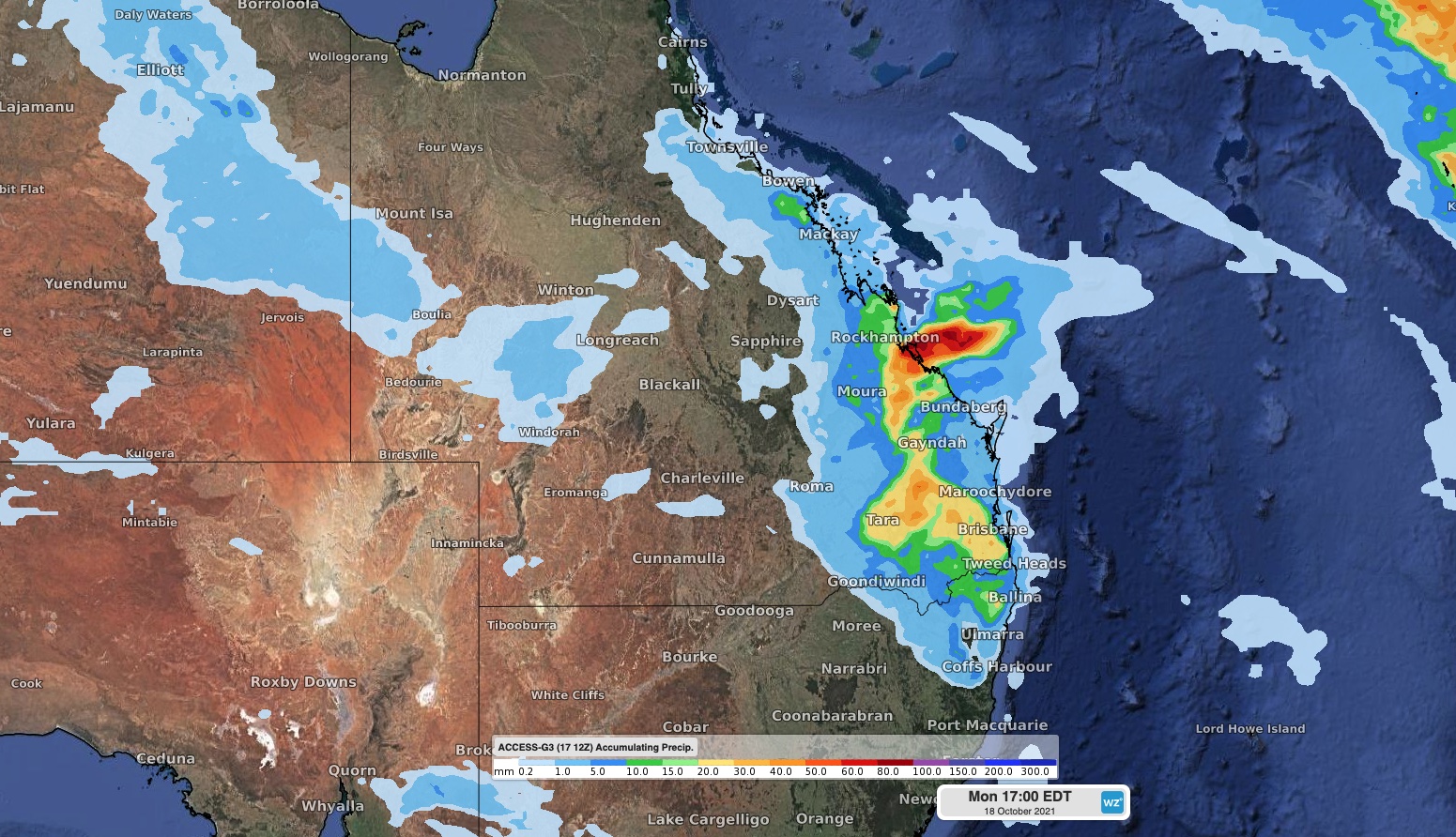 Image: Forecast accumulated rain on Monday from the ACCESS-G model, showing the general areas of Queensland and NSW that are likely to see showers and thunderstorms.
Heavy rain will be one of the main features of Monday's storms. Some areas may see over 50mm of rain falling in one or two hours, which is more than enough to cause flash flooding.
In southeast Queensland, thunderstorms will initially occur inland on Monday, but they could move towards the coast later in the day.
Weatherzone provide businesses with storm tracking, forecasting and alerts for more information, please contact us at business@weatherzone.com.au.