Tropical cyclone Charlotte developed to the northwest of Australia on Monday morning, becoming our eighth named cyclone so far this season.
The satellite image below shows Charlotte sitting around 900km to the northwest of Port Hedland at 8am WST on Monday, March 21. The system is moving slowly to the southwest away from mainland WA.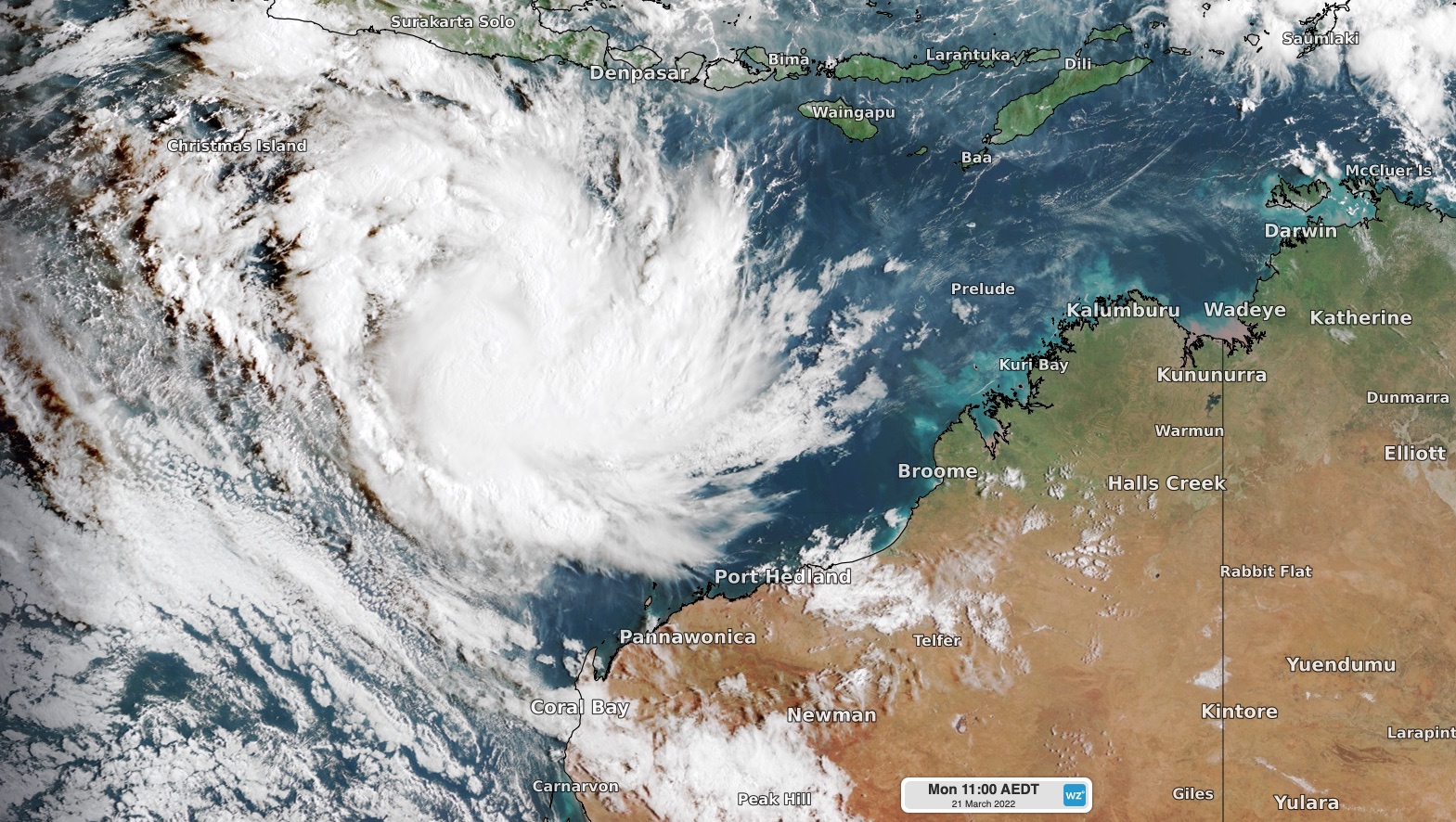 Image: Visible true-colour satellite image of Tropical Cyclone Charlotte at 8am AWST on Monday, March 21, 2022.
Tropical cyclone Charlotte is expected to gain strength over the next 12 to 24 hours and could reach category two intensity on Monday night as it moves over favorably warm waters.
However, this intensification will be short lived, with Charlotte expected to to weaken below tropical cyclone strength later Tuesday.
Looking further ahead, Ex-tropical cyclone Charlotte is predicted to change direction and move to the south to southeast later in the week.While there is uncertainty with the system's future track, some models suggest that it may move towards the west coast of WA this weekend.
The maps below show that there is some uncertainty about the timing and position of Ex-tropical cyclone Charlotte on the weekend. One computer model is currently suggesting the low will cross the coast near Geraldton, while another is predicting it will cross near Perth. This uncertainty makes it difficult to predict the system's likely impacts for WA.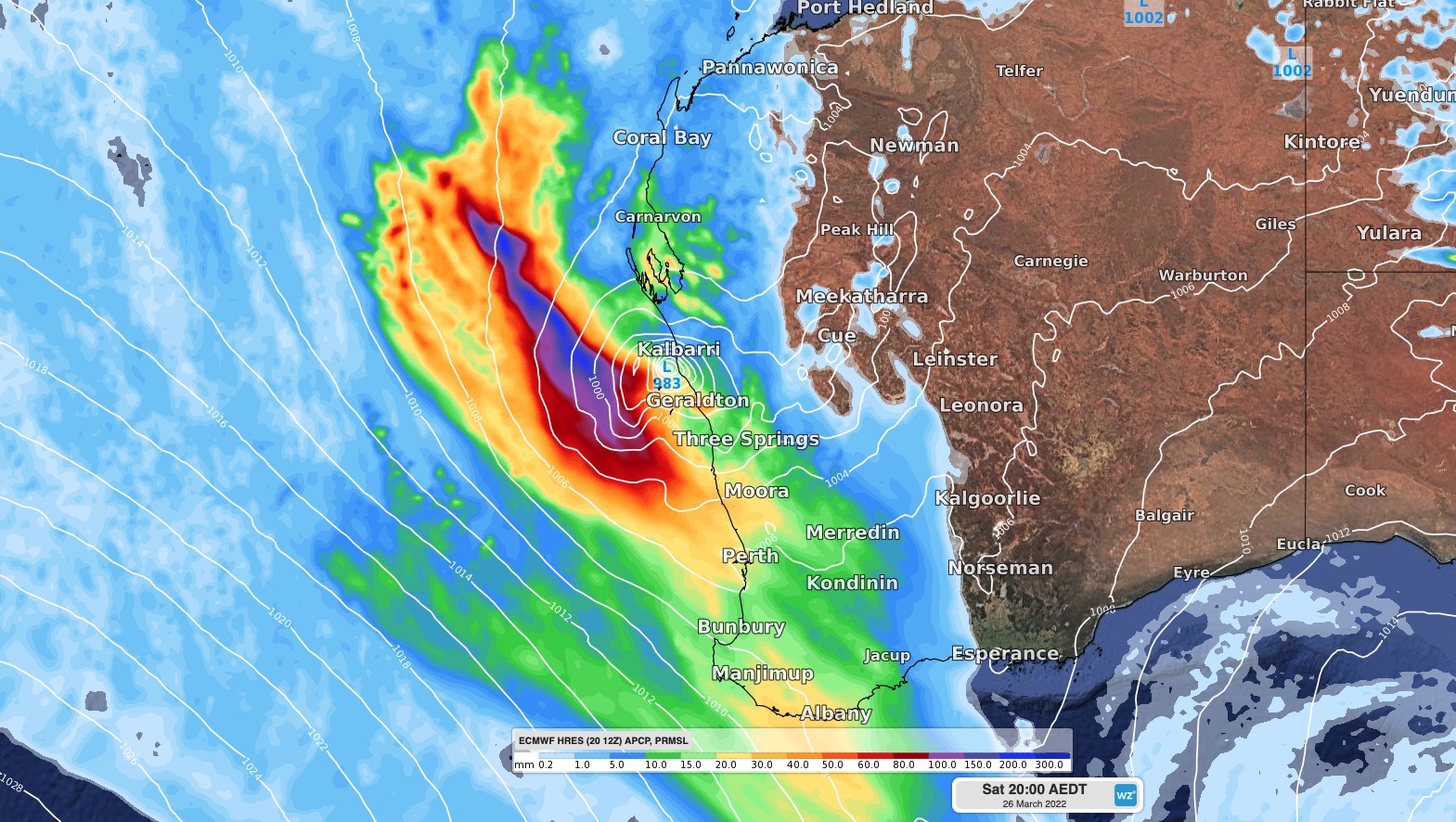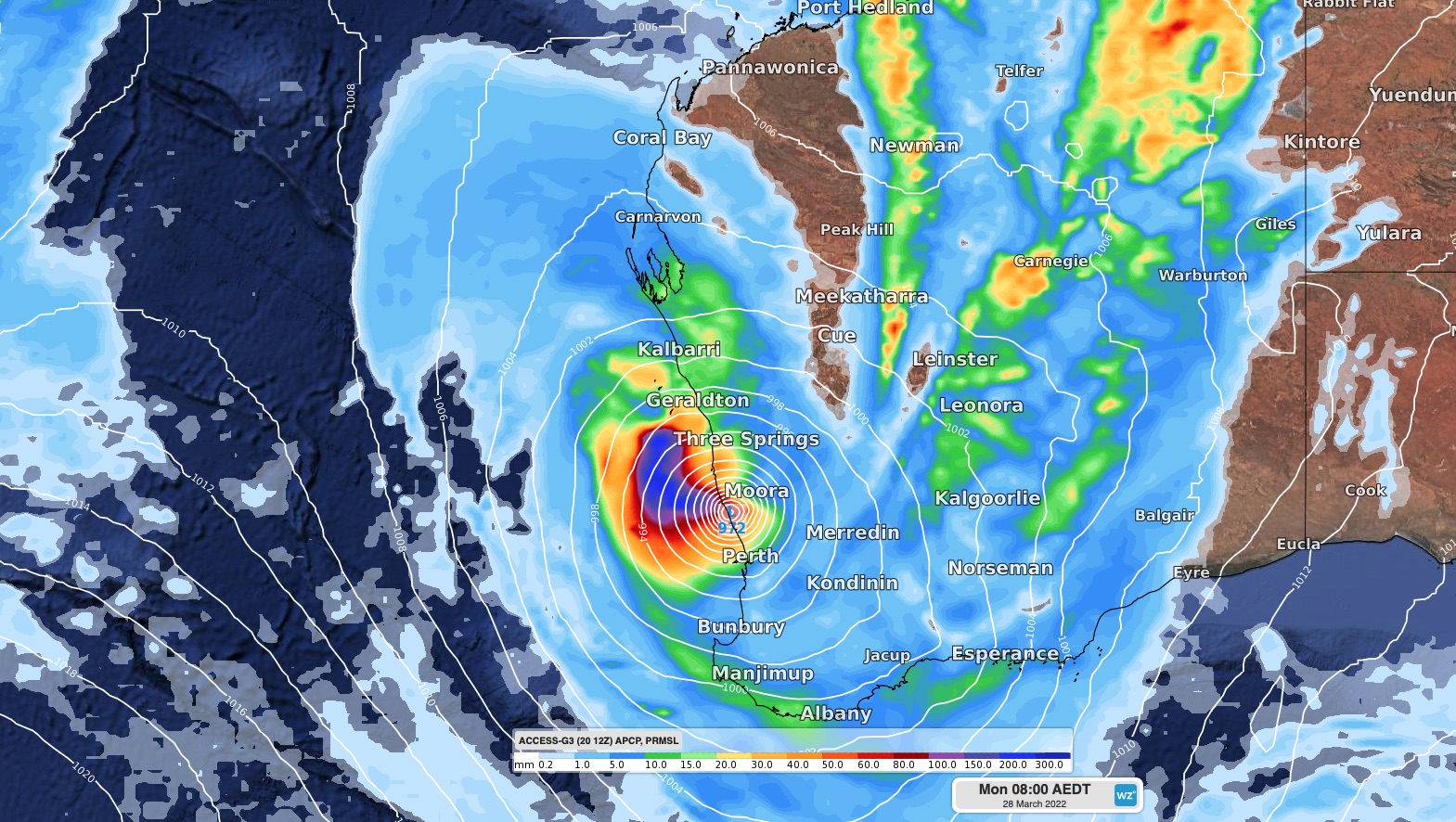 Images: Forecast 24-hour accumulated rain and mean sea level pressure. Top image shows the ECMWF-HRES model at 5pm AWST on Saturday, March 26. The bottom image shows the ACCESS-G model at 5am AWST on Monday, March 28.
While Charlotte will likely remain below tropical cyclone strength when it nears the WA coastline, the deep extra-tropical low-pressure system could still bring heavy rain and damaging winds to some western parts of WA over the weekend or early next week.
Communities and businesses in western and northwestern districts of WA should keep a close eye on the latest forecasts and warnings, including tropical cyclone track maps, over the coming week. For more information on Weatherzone's tropical cyclone service, please contact us at business@weatherzone.com.au.