Several rain-bearing systems aligning over Australia this week could see rain falling in the official gauge of every state and territory capital city. 
Australia's eastern and southeastern states will be doused by several days of rain and thunderstorms this week as a slow-moving upper-level low pressure system interacts with abundant tropical moisture. 
This system is likely to see some rain falling in Adelaide, Melbourne, Hobart, Canberra and Brisbane between Monday and Friday. 
While that is all going on the in the east, a series of cold fronts will bring rain, storms and blustery winds to southwestern Australia between Wednesday and Sunday. Perth should pick up rain on a few days from these systems and Adelaide might even get a drop or two on Sunday.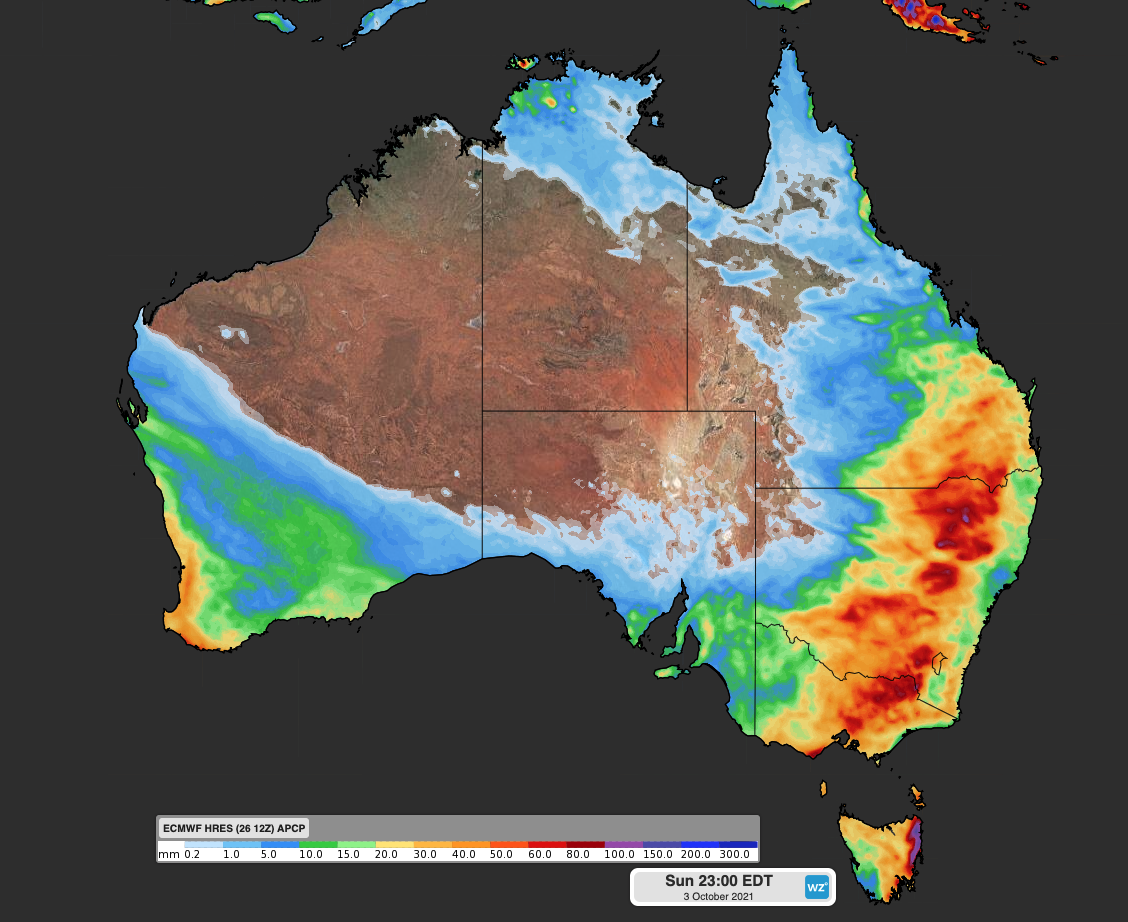 Image: Forecast accumulated rain this week, according to the ECMWF model. 
That leaves Darwin, which is still technically in the dry season. 
Humid easterly winds will increase the likelihood of showers and thunderstorms over the western Top End this week. 
Models suggest that Darwin could be in with a chance of picking up some rain late in the week, most likely around Friday or Saturday at this stage. Thunderstorms are possible on Friday and Saturday in Darwin. 
While this week's rain will be light for some, it's going to be heavy and potentially dangerous in some parts of the country. Be sure to check the latest forecasts and warnings in your area. 
Weatherzone can alert on forecast rainfall at any lead time, so that your business is prepared for heavy rainfall.  We also provide long term rainfall forecasting solutions out to 6 months, which allows businesses to plan well in advance and reduce the impact on day-to-day operations. 
For more information on Weatherzone's rainfall and thunderstorm forecasting, please contact us at business@weatherzone.com.au.