Blanketing cloud cover and persistent rain sent shivers across large areas of Queensland over the last 48 hours, with Brisbane enduring its coldest pair of days since 1956.
The sequence of satellite images below shows a large cloud band slowly passing over central and southeast QLD during the last two days.
Daytime temperatures on Monday and Tuesday were very cold by QLD standards beneath this deck of thick cloud. Maximums stayed about 8 to 12ºC below the July average in large areas of central and southeast QLD, with some places experiencing their coldest weather in more than half a century.
Brisbane's official maximum temperatures on Monday and Tuesday were 14.4ºC and 14.0ºC respectively, making Tuesday the city's coldest day in nine years. These maximums are both well below the city's long-term July average of 22ºC. It was also Brisbane's first pair of days below 15ºC since 1956.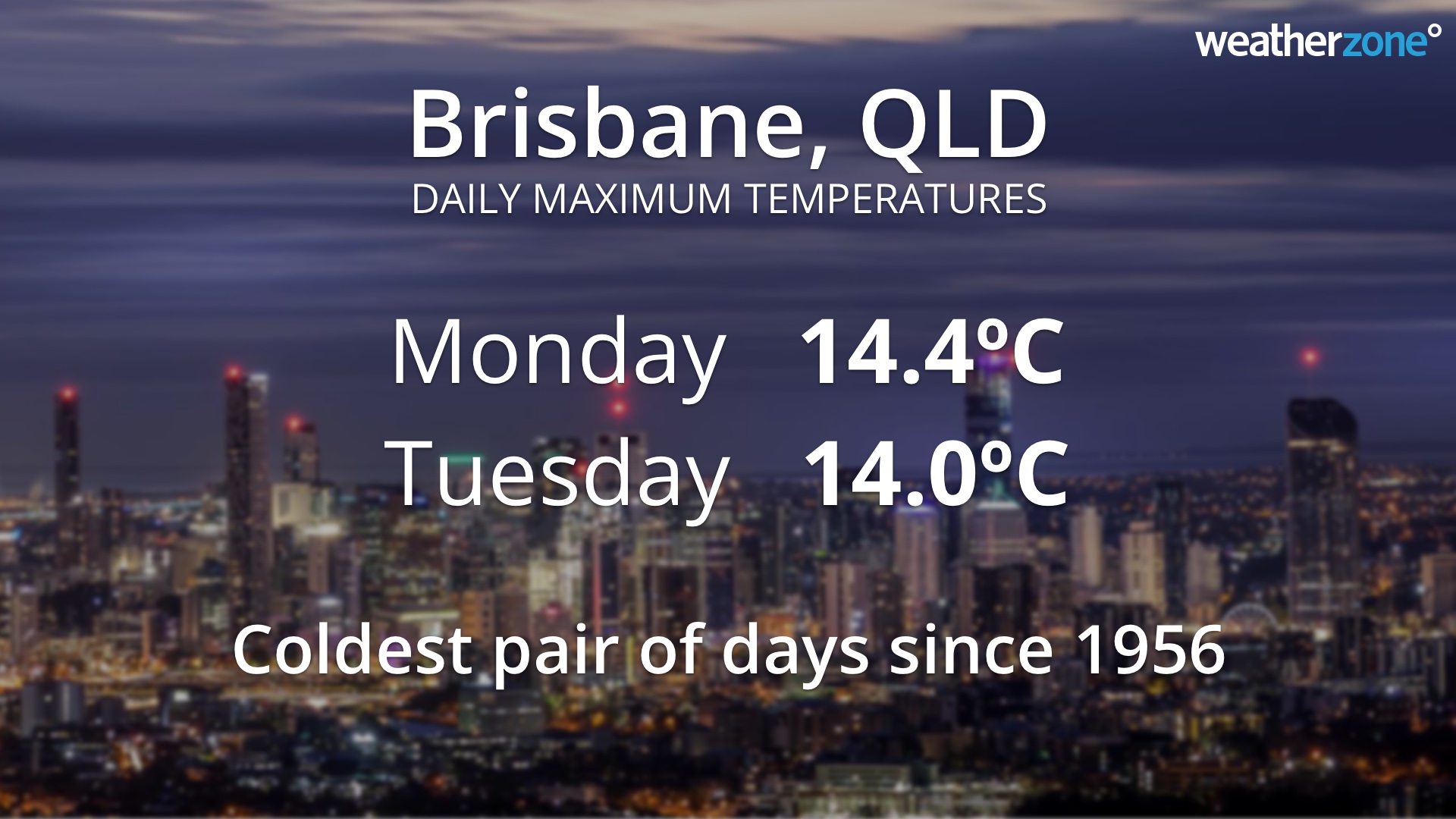 The cold weather of the last two days was widespread across QLD, with Townsville (15.1ºC), Bundaberg (12ºC) and Gympie (13C) all registering their coldest day in 15 to 17 years this week.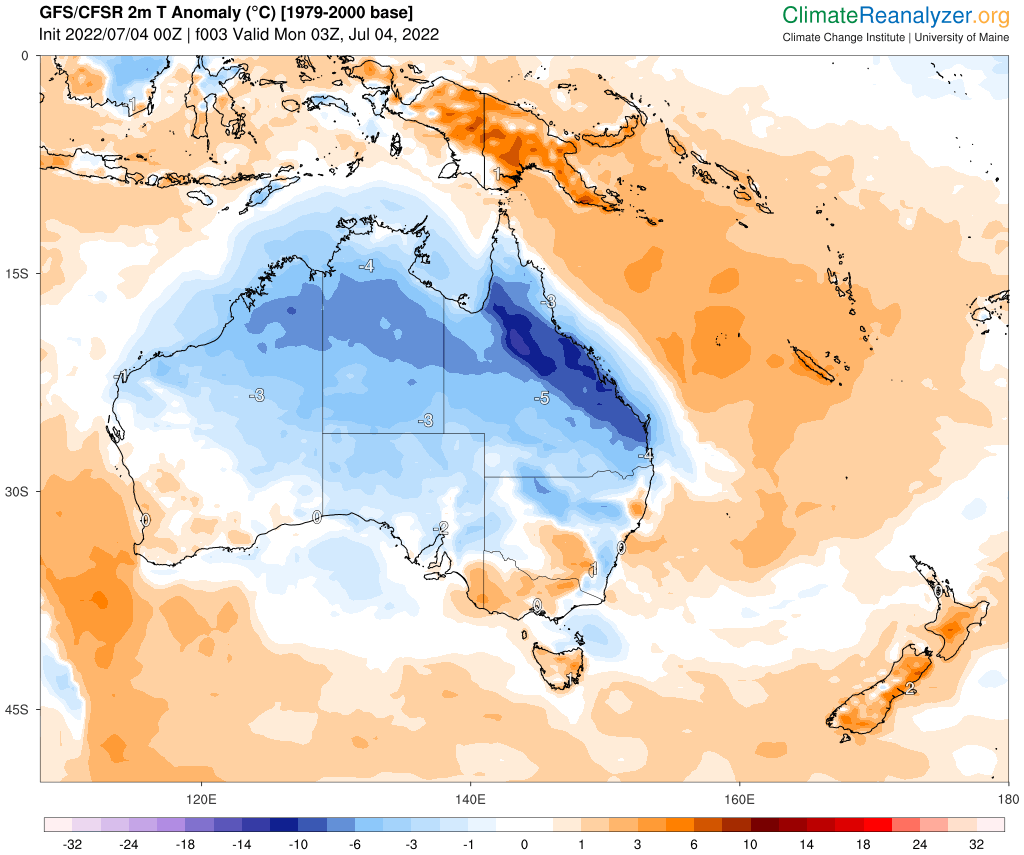 Image: Modelled air temperature anomalies over Australia on Monday afternoon, July 4, showing well below-average temperatures across much of Queensland. Source: ClimateReanalyzer.org
Fortunately for those Queenslanders that don't like this week's wintry chill, sunnier and warmer weather will return over the next few days as the cloud band moves out across the Coral Sea. For more information on our temperature and energy forecasts, please contact us at business@weatherzone.com.au.