Heavy rain will soak parts of WA's Pilbara and Interior over the next two to three days, bringing a risk of flooding for the second time in one week.
A deepening low pressure trough being fed with a stream of tropical moisture caused a cloudband to develop over northwestern Australia on Tuesday morning.
Rain from this developing cloudband is likely to become heavy over the Pilbara on Tuesday morning, before heavy falls spread further inland across the Interior later on Tuesday and Wednesday.
Accumulated rainfall totals of 50 to 150 mm are possible in parts the Pilbara by the end of Tuesday, while falls of 20 to 40 mm could amass over the Interior by Wednesday night. This may include six-hourly rain rates of around 60 to 120 mm in parts of the Pilbara, enough to cause flash flooding.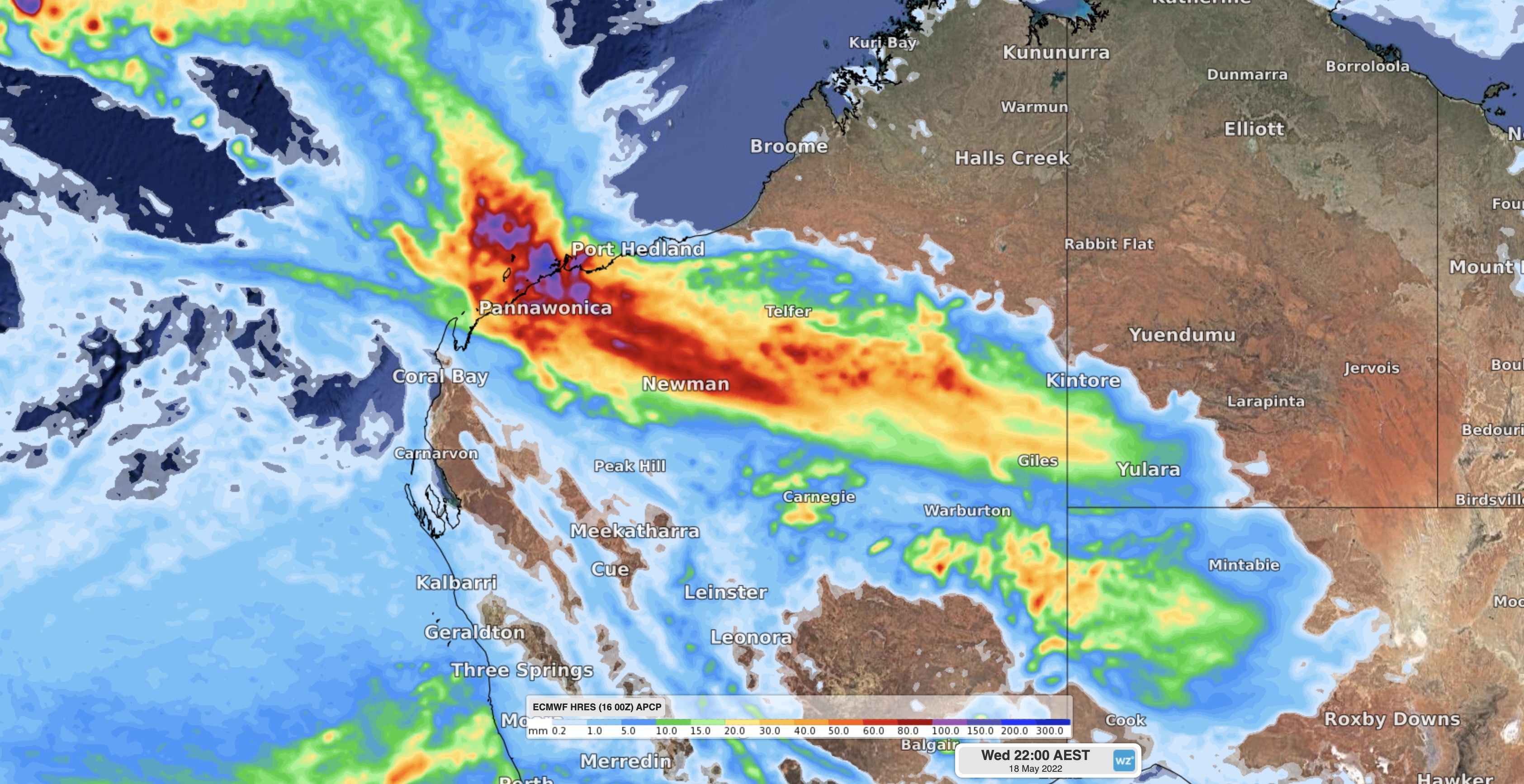 Image: Forecast accumulated rain between Monday and Wednesday this week, according to the ECMWF model.
Some of this week's heavy rain will fall across an area that picked up more than 50 mm late last week, further increasing the risk of flooding.
A severe weather warning and flood watch have been issued for parts of the Pilbara and Interior in response to this developing system. Be sure to check the latest warnings for the most up-to-date information. For more information on Weatherzone's heavy rainfall alerts and forecasting for mining, please contact us at business@weatherzone.com.au.