Satellite images are today capturing a low pressure system finally moving away from Australia after plaguing three states and territories with dangerous weather over the past week.
The video below shows a well-defined low pressure system driving cloud, rain and thunderstorms over eastern Victoria during the last two-to-three days.
This system delivered close to 300 mm of rain in two days over Victoria's East Gippsland District, including 287 mm during the 48 hours to 9am on Monday, April 4 at Mount Cann. This weekend deluge prompted severe weather warnings and flood warnings in some parts of the state.
Victoria's heavy rain and flooding over the last couple of days has capped off a week of dangerous weather across parts of Victoria, NSW and Queensland as this low pressure system lingered near eastern Australia.
At the start of last week, the low pressure system drove heavy rain into southeast Queensland and northeast NSW. This deluge caused flooding in both states, including the second major flood peak in five weeks at Lismore.
Later in the week, the low moved south and gained even more strength over the Tasman Sea. This deepening Tasman Low produced a monstrous swell that swallowed beaches in NSW and caused severe coastal erosion in some areas, including Sydney.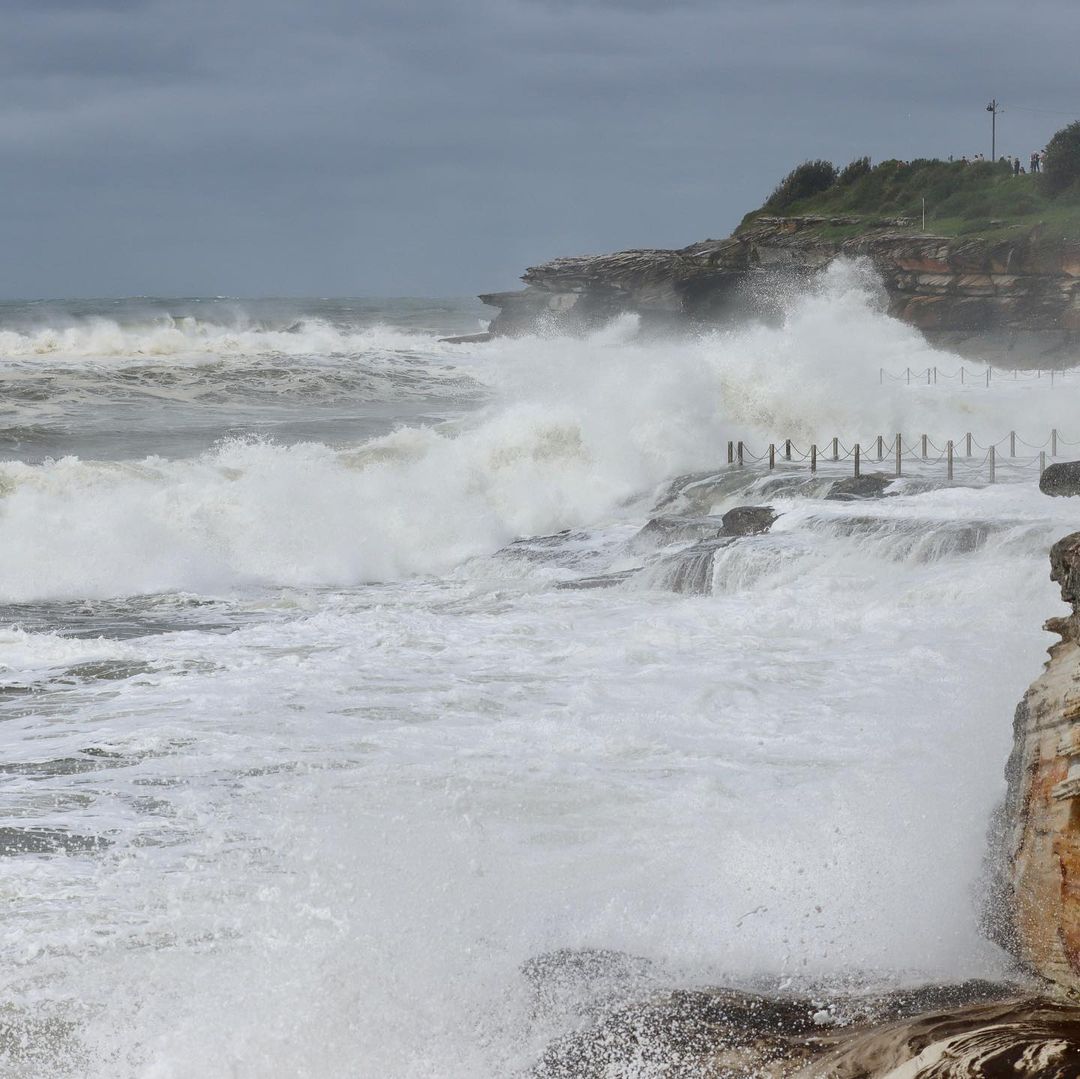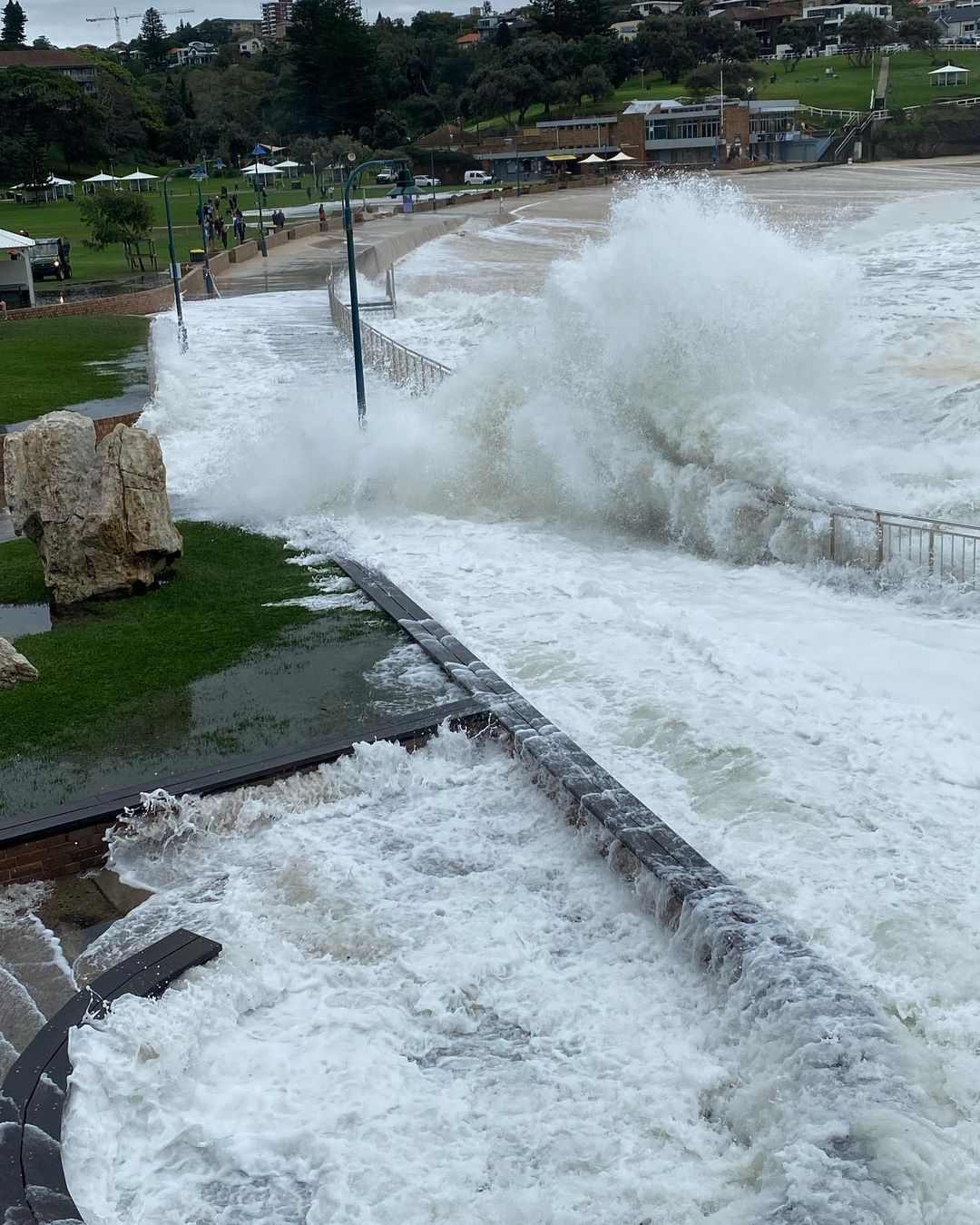 Images: Sydney beaches disappearing on the weekend as large waves combined with high tide. Top image: Coogee Beach on Saturday by @morgs68 / Instagram. Bottom image: Bronte Beach on Saturday by @charlottekutz67 / Instagram.
Fortunately, the low is finally moving away from Australia today after producing this week-long spell of dangerous weather. This has allowed calmer conditions to return to most of Victoria, NSW and Queensalnd, although there are still some thunderstorms rumbling away due to a separate low pressure trough.
Looking ahead, a number of forecast models suggest that another burst of wet and stormy weather will sweep over eastern and southeastern Australia later week, with heavy rain likely to affect some parts of NSW, and possibly Vic. Given the rain that these areas have seen in recent weeks, the upcoming wet weather may produce more flooding.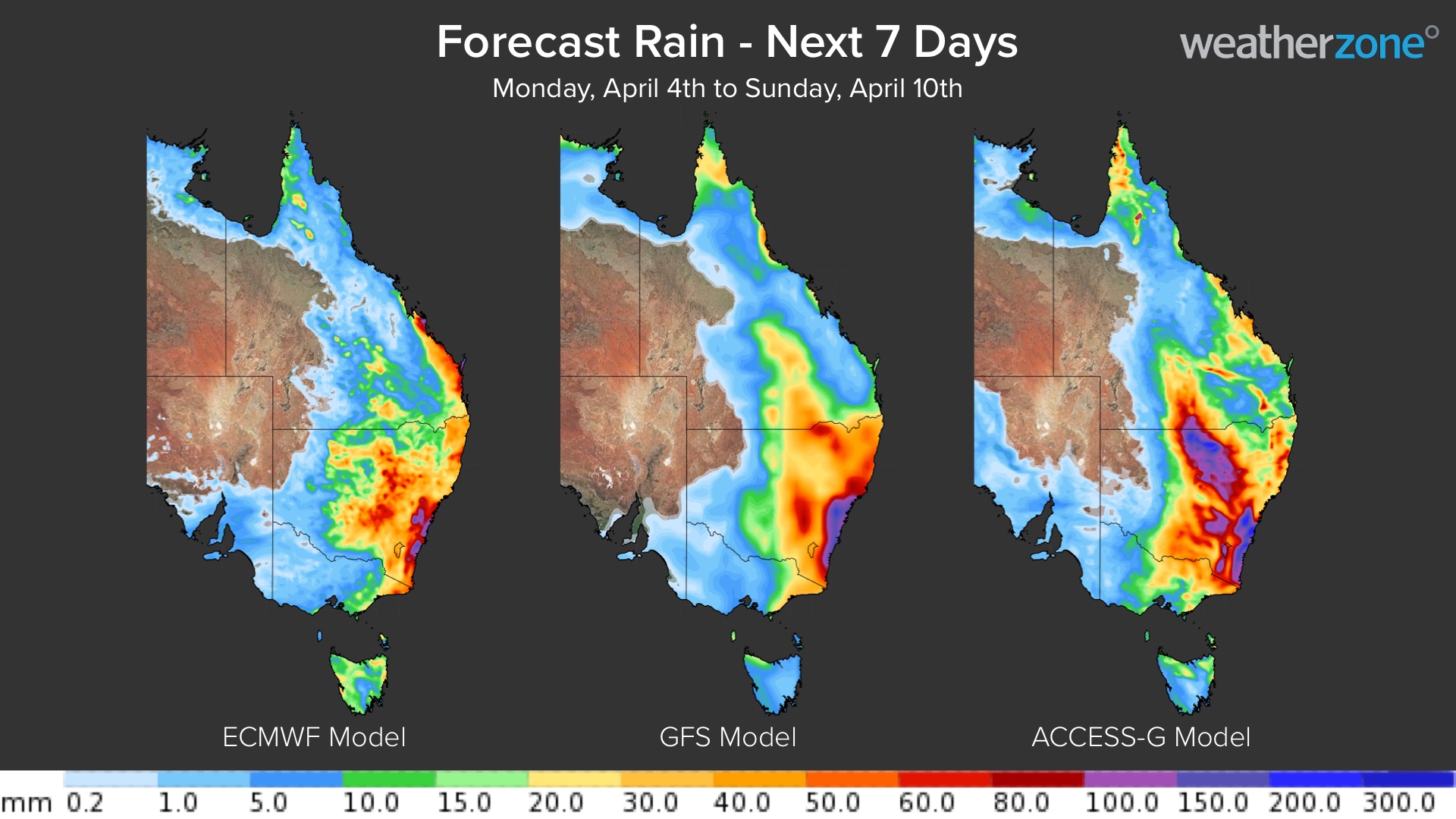 Severe weather, thunderstorm and flood warnings will be issued where necessary as this next phase of rain and storms unfolds throughout the week. Weatherzone provide our clients with thunderstorm, heavy rain, strong wind forecasts and risk analysis out to 7 days, for more information, please contact us at business@weatherzone.com.au.