The peak of three meteor showers will coincide with a new moon later this week, offering Australian sky-watchers a chance to catch a glimpse of meteors streaking across a dark sky. But will the sky be clear enough to witness the spectacle from your place?
The Southern delta Aquariids, alpha Capricornids and Piscis Austrinids meteor showers are all currently underway, and will all reach a peak in activity between the 28th to 30th of July.
This year, the trio of meteor showers occurs at the same time as a new moon. So, while these aren't the year's most active meteor showers, there will be plenty of dark sky to help you see any meteors that fly by in the coming nights.
The maps below give a guide as to where clouds will be located at 10pm AEST on each of the next three nights.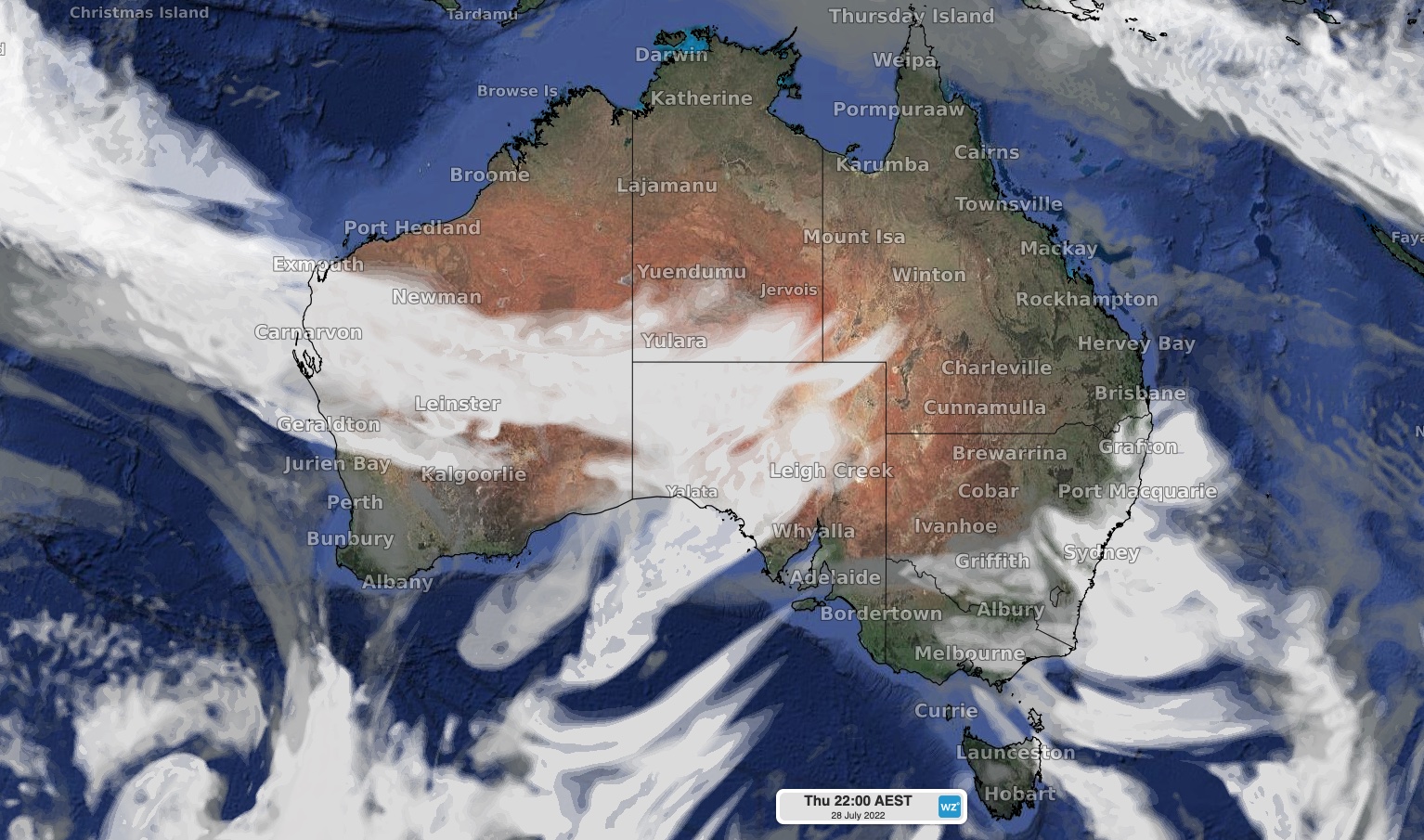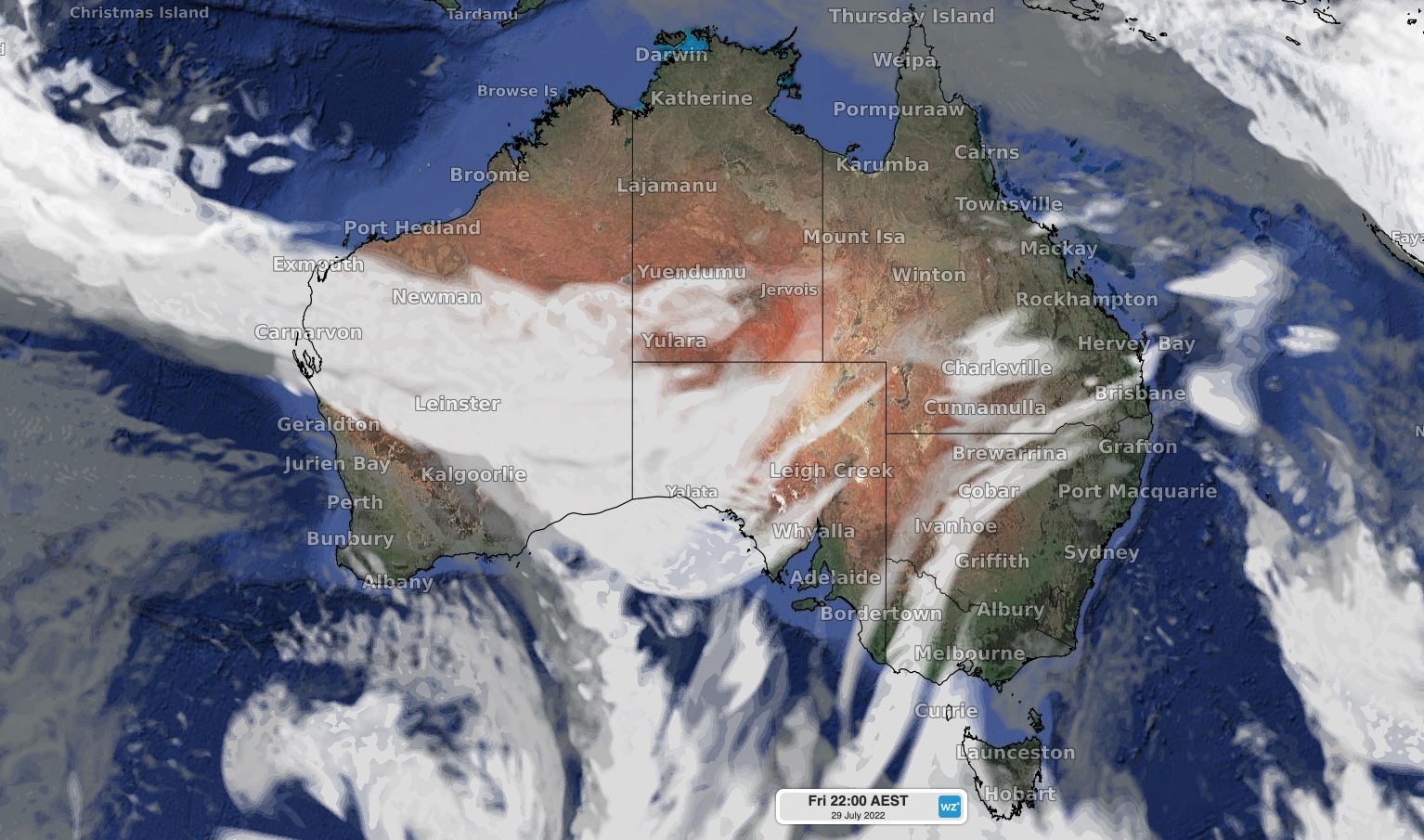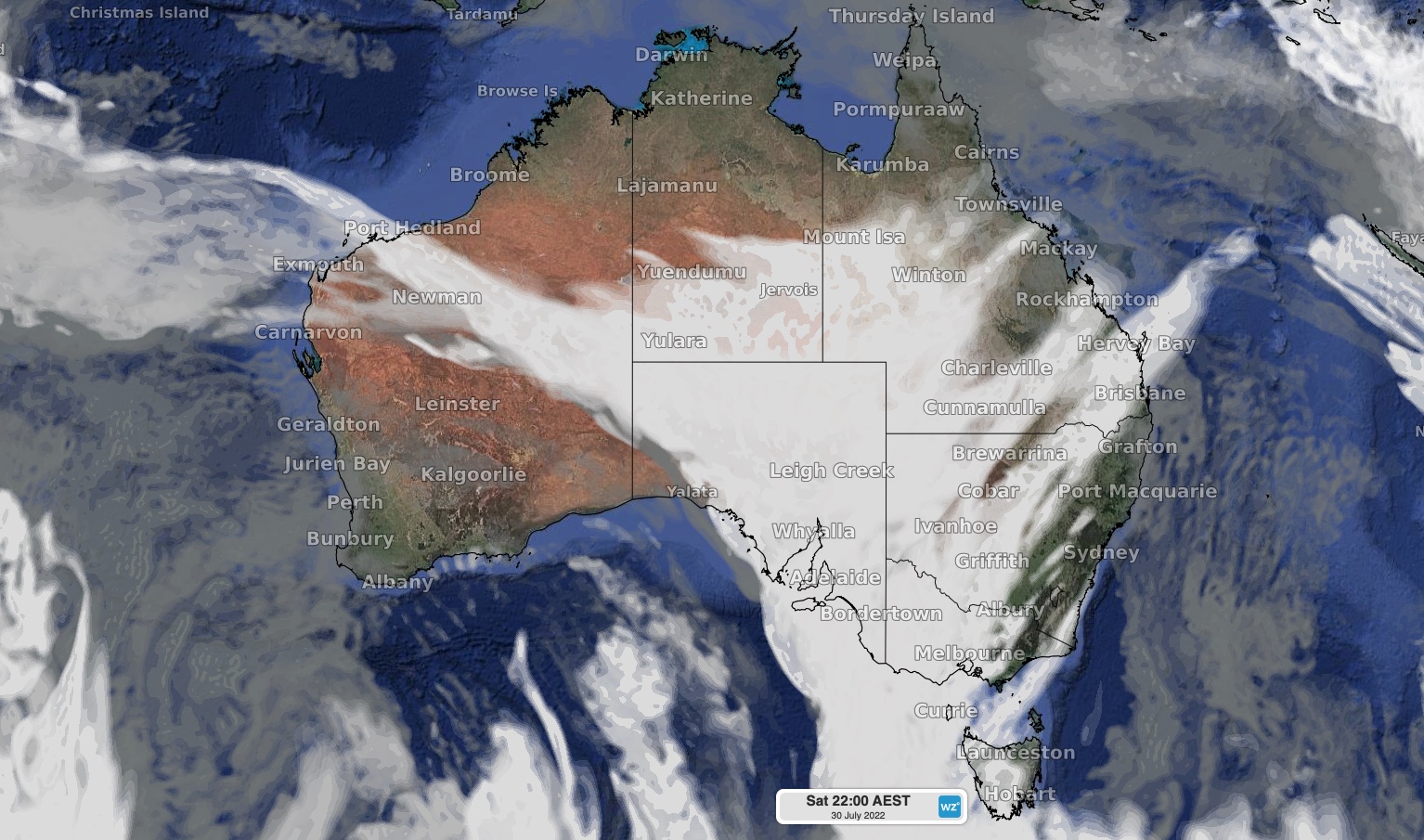 Images: Forecast cloud cover at 10pm AEST on Thursday (top), Friday (middle) and Saturday (bottom) this week, according to the ECMWF model. The darker grey shading represents low-level clouds, while lighter grey represents higher cloud tops.
Unfortunately, parts of western, central and southern Australia will have some cloud to contend with over the coming nights thanks to the passage of a cold front. But the good news is that the meteor showers will be visible into early-August as well.
For more information, please contact us at business@weatherzone.com.au.