La Niña is looking increasingly likely later this year, with the Bureau of Meteorology issuing a La Niña Watch on Tuesday and US climate forecasters also upping their predictions in the past week.
The Pacific Ocean has been showing signs of a developing La Niña for the last two months.
Technically, this means cooler-than-average sea surface temperatures have been developing in the central equatorial Pacific Ocean. This cooling was anticipated by computer models and these same models predict that it will continue over the next few months.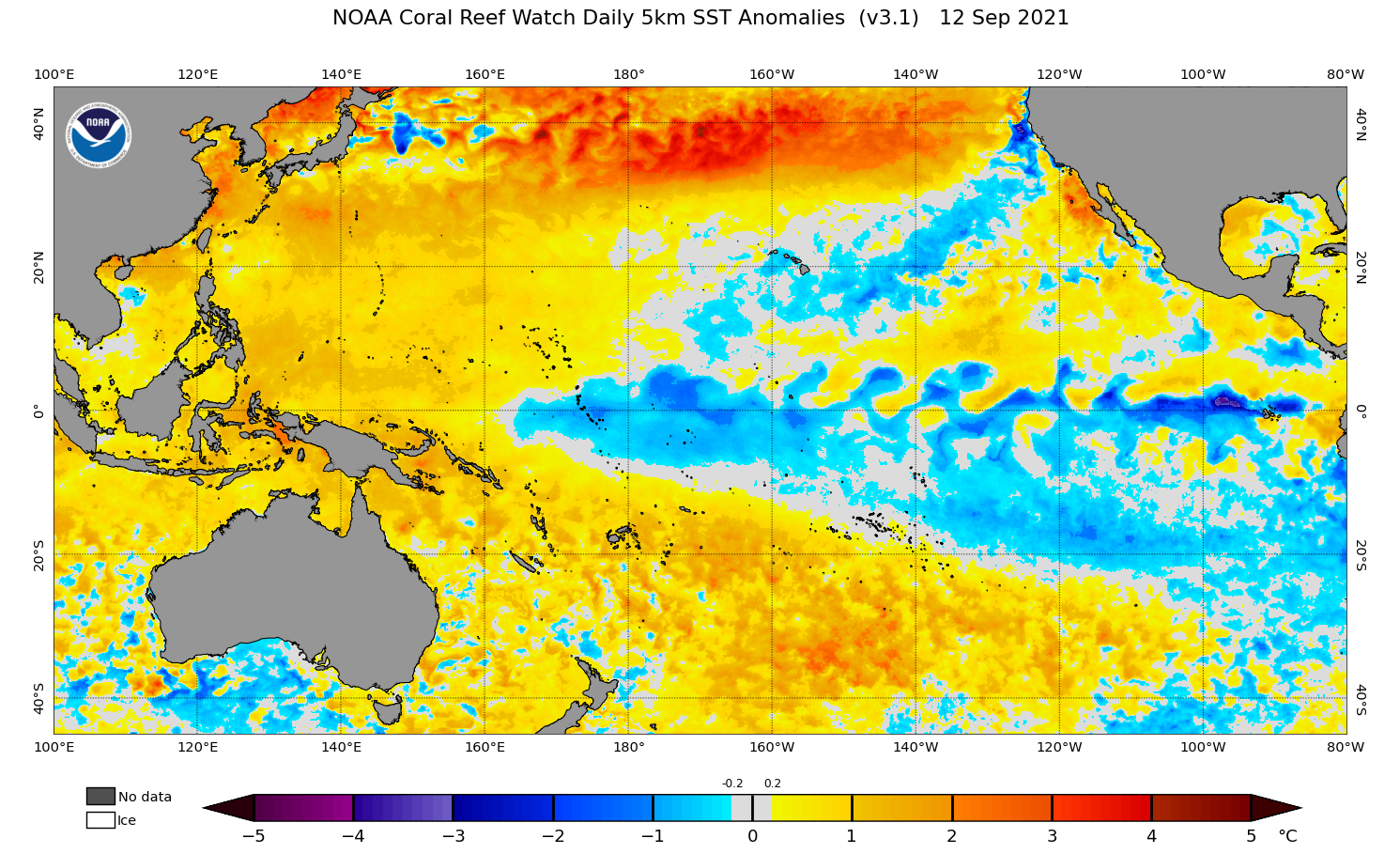 Image: Pacific Ocean sea surface temperature anomalies on September 12, 2021. Source: NOAA / NESDIS
In layman's terms, the building blocks of La Niña are being laid down and if this trend continues, we could see a fully-fledged La Niña occurring in the Southern Hemisphere's spring and early summer.
La Niña increases the likelihood of rainfall in large areas of Australia. While no two La Niña events are the same, this climate driver often causes above average rain over large areas of the country. It also promotes cooler-than-average days and warm nights, along with an increased risk of flooding.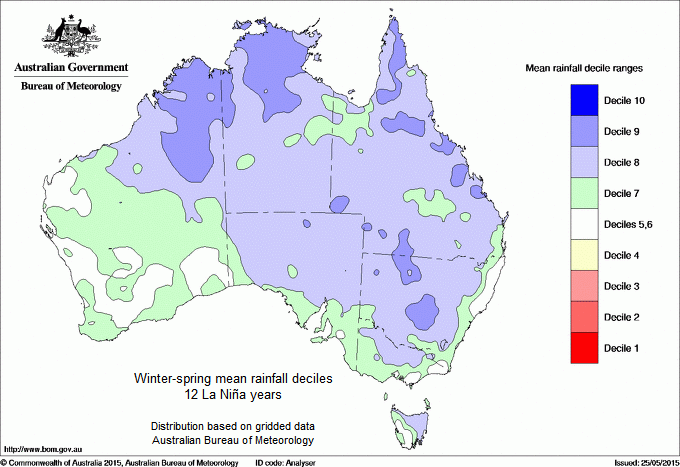 Image: Average winter-spring rainfall anomalies from 12 La Niña years combined, indicating what the average rainfall footprint of La Niña looks like. Source: Bureau of Meteorology.
The rain and flooding that's associated with La Niña can also increase mosquito numbers and the spread of mosquito-borne diseases in Australia.
The La Niña Watch issued by the Bureau of Meteorology on Tuesday means that there is a 50 percent chance of La Niña occurring in the coming months.
This declaration comes just days after the US Climate Prediction Centre increased its prediction of La Niña occurring this year to 70-80 percent. It's worth noting that slightly different thresholds are used for La Niña in the US, so their predictions are typically stronger than the Bureau of Meteorology's.
If La Niña does develop this year, it will be the first back-to-back La Niña event in a decade. We continue to monitor the conditions in the Pacific Ocean over the coming months, for more information on our services, contact us at business@weatherzone.com.au.