A rapidly developing severe thunderstorm struck Sydney's Northern Beaches on Sunday afternoon, lashing several suburbs with destructive winds, lightning and heavy rain.
The storm initially formed over northwest Sydney shortly before 3pm local time on Sunday.
By 3:10 pm it had hit Galston at by 3:30pm it was gaining strength and travelling directly over the radar tower at Terrey Hills.
The storm cell then hit coastal suburbs around Dee Why, Collaroy and Narrabeen around 3:40pm, where it unleashed what appears to have been a wet downburst – a rapidly descending surge of rain-laden air within a thunderstorm.
Explosive development beforehand , almost nothing 20 minutes before pic.twitter.com/nLasooyYXK

— Nick Moir (@nampix) December 19, 2021
Wet downbursts can cause extremely powerful straight-line winds when they reach the ground. In today's storm, doppler radar data suggests these wind gusts reached around 130 km/h as the storm passed over the Northern Beaches.
The damage from this afternoon's destructive wind gusts was clear to see, with reports of one death and more critically injured during the thunderstorm.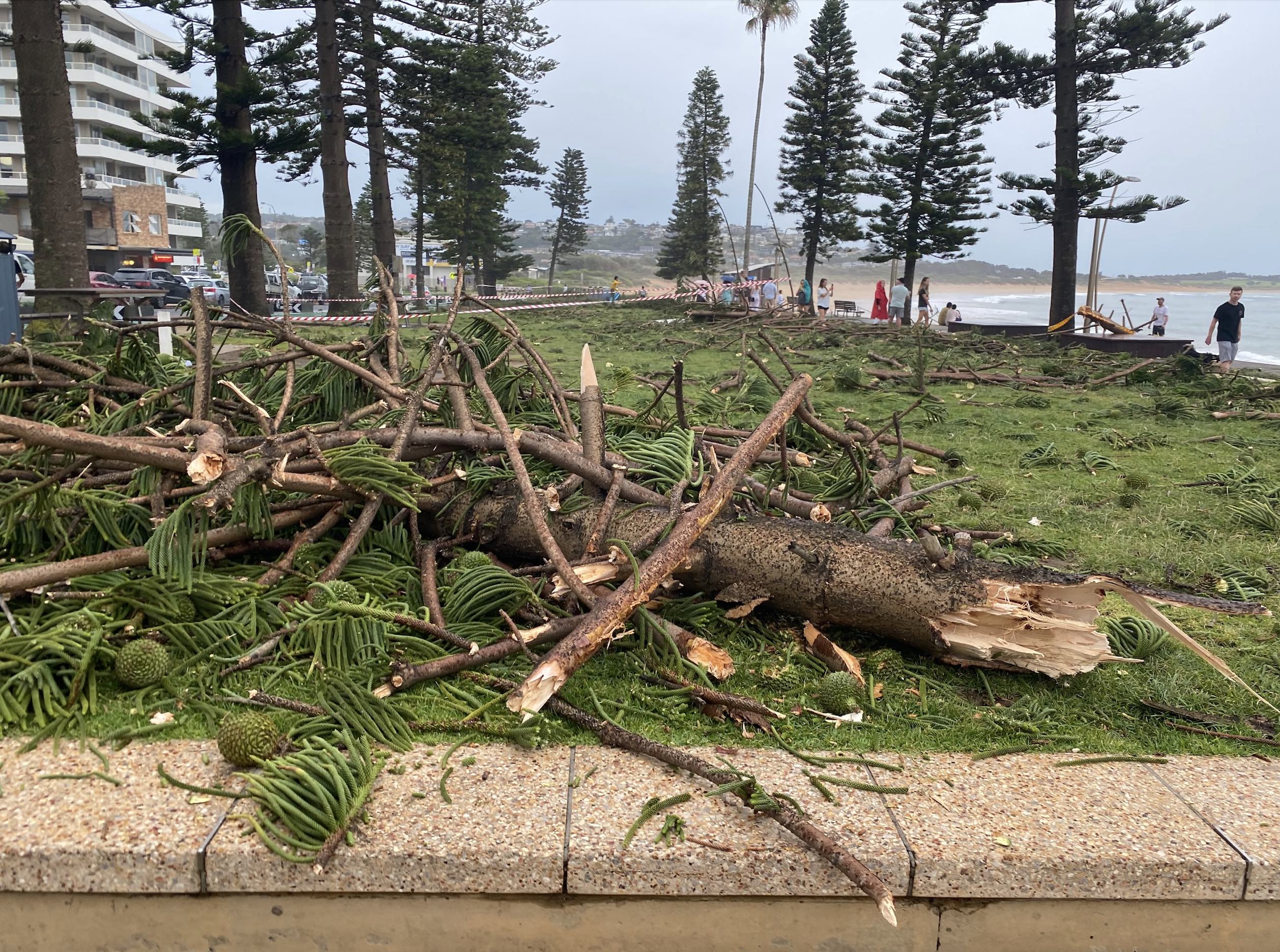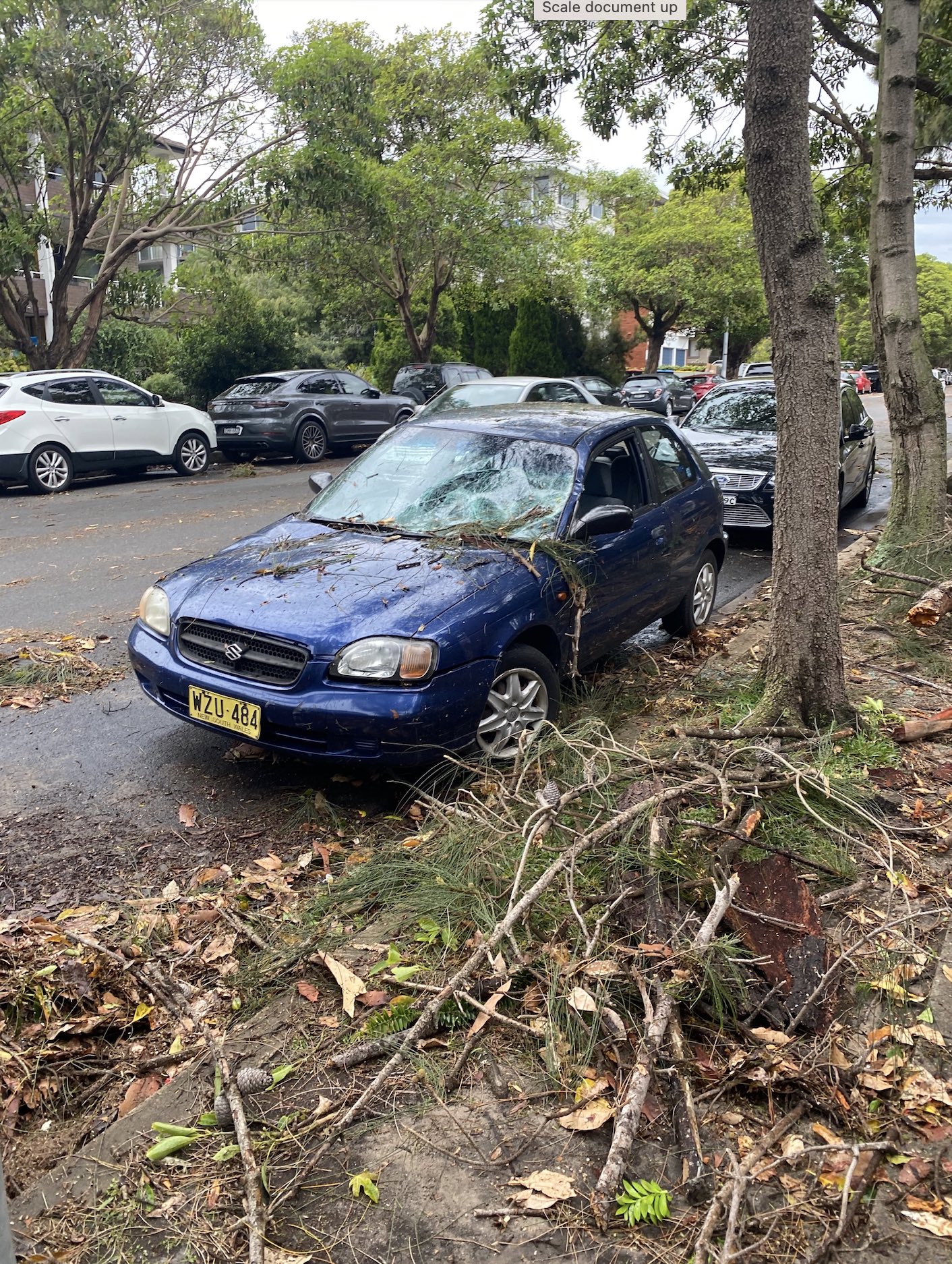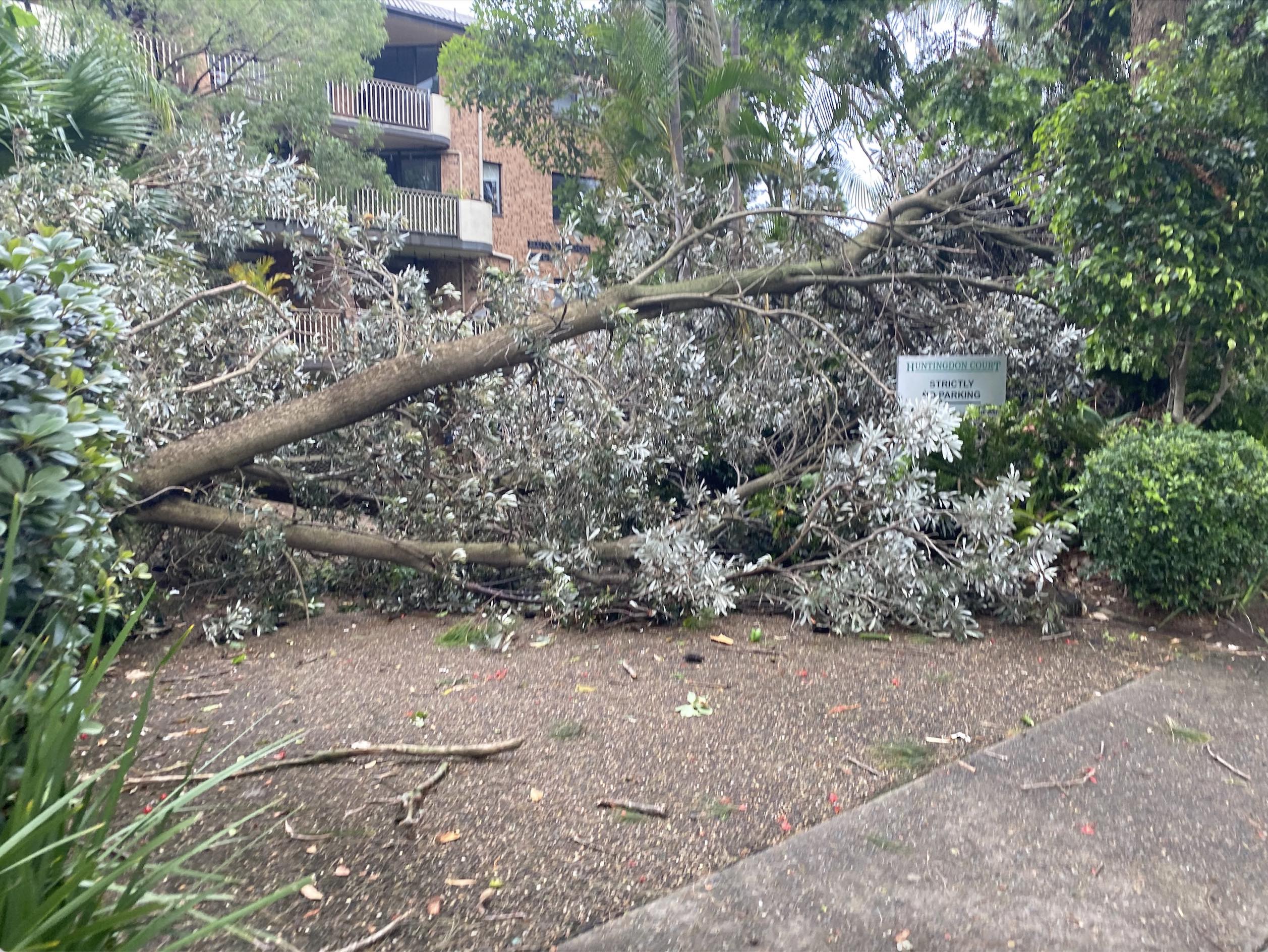 Images: Scenes of damage after the storm in Dee Why. Source: Felix Levesque
Weatherzone provides businesses with dangerous thunderstorm alerting, forecasts and consultancy, for more information please contact us at business@weatherzone.com.au.